Smarter Home Guide is supported by its audience. When you purchase through links on our site, we may earn an affiliate commission. Learn more here.
This is our current and up-to-date Alexa-compatible devices list for 2023. If it's on this list, it works with Alexa. Each product link will take you to view Amazon's current pricing.
Things to look out for:
Some products will require a hub or bridge to connect to Alexa, while others can connect directly to your Wi-Fi network. Each of those products is noted in the descriptions below.

For those products that do need a hub/bridge, you will only need 1 per system.

When comparing products, consider using the same brands for lighting so that you can keep everything under one app. The same should go for cameras and video doorbells.
Some brands will have some models that aren't Alexa compatible, so be sure to double-check any product listings before making a purchase.
Alexa Compatible Devices
Category
Product Name
Description
Smart Bulbs
Philips Hue LEDs
Premium bulbs, excellent color and temperature control, wide range of compatible devices

*Some bulbs require a Philips Hue Bridge. The bridge is recommended for extra features.
Lifx LEDs
Offers 550 billion color shades, each bulb is rated to last up to 25k hours, quick and easy installation, no bridge necessary, works with WiFi.

*These are still premium bulbs, while being a little cheaper than Philips Hue.
Kasa Smart Bulbs
Great quality smart lighting at with good pricing, reliable integration, intuitive app, color optional
Sengled Smart LED bulbs
Budget-friendly bulbs, plug-and-play easy setup, color-changing bulbs available
Govee Smart Bulbs
Budget-friendly Works, Use WiFi or Bluetooth, Changes colors with the sound of music using Govee Home App
Amazon Basics Smart Bulbs
Affordable starter bulbs, color changing available, native Alexa integration, plug-and-play
Philips Hue Starter Kit
Includes 3 75W LED bulbs, a Hue hub, and a smart button. Features include scene selection, automations, dimming, and fast response times.
Smart Light Strips
Philips Hue Lightstrips
High-quality and reliable, wide range of colors, ability to sync with music and movies, extendable up to 32 feet.

Again, many Hue strips will require a Bridge. The Bridge is highly recommended regardless.
Lifx Z LED Strip
High-end lighting at a more affordable price than Philips Hue, no hub required, easy setup.
Kasa Smart Lighting Strips
Reasonably priced, reliable, no hub required, great color lighting effects, easy setup.
Govee Smart LED Strip Lights
User-friendly, affordably priced, doesn't require hub
Daybetter Light Strips
One of the more popular due to their low price point, comes with remote, can sync with music, available in long strips and in packs of up to 100 ft.
Smart Switches
Brilliant Smart Home Control Switch
Complete smart home controller, touchscreen interface, view camera feed, change lights, music, and temperature. Multiple options available for 1-4 switch panels, accessory add-ons available.

*Requires Neutral Wire.
Lutron Caseta Wireless Smart Lighting Dimmer Switch
High-end light switch, dimmer, ceiling fan control. Comes with remote. Remote can be bracketed to wall to make any switch a 3-way.

*No Neutral Wire Required, Hub Required.
Kasa (By TP-Link) Smart Switches and Dimmers
Variety of options available, dimmers, 3-way, motion sensors, etc. With Kasa also making bulbs and light strips, it can be a more seamless option.

*Neutral Wire Required. No Hub Required.
Amazon Basics Single Pole Smart Switch
Simple and affordable, native Alexa integration, 3-way and dimmer available.

*Neutral Wire Required. No Hub Required.
Smart Plugs
Philips Hue Smart Plug
Works out of the box, but is primarily recommended to use with an existing Philips Hue ecosystem.

*No Hub Required.
Kasa Smart Plugs
Excellent addition for lamps and holiday string lighting. Especially if you're already using Kasa smart lighting. Wi-Fi outlet that works with Alexa, Echo, Google Home, and IFTTT.

*No Hub Required.
Amazon Smart Plug
Turns on/off any basic analog electronic device. Works exclusively with Alexa.

*No Hub Required.
Smart Outlets
Kasa Smart Outlet
Toggle the acceptable power on and off from anywhere using Alexa or your Kasa app.

*Neutral Wire Required.
Amazon Basics Smart Outlet
Easy installation, requires no 3rd party app, integrates directly with Alexa.

*Neutral Wire Required.
Smart Sensors
Philips Hue Indoor Motion Sensor
Works exclusively with Philips Hue lights.

*Require Hue Hub.
Aeotec SmartThings Sensors
Create home automations using motion detection.

*Requires SmartThings Hub or other Zigbee Hub.
Aqara Motion Sensor
Detects motion and sends alerts to your phone, compatible with Apple HomeKit and IFTTT as well as Alexa.

*Requires Aqara Hub
Smart Cameras and Video Doorbells
Ring
Owned by Amazon, so Alexa integration is seamless. Options include: video doorbells, indoor cameras, outdoor cameras, floodlight cameras, wired and battery-powered as well. Security system available as well.

*Video storage is cloud only. There is no local storage option.
Blink
Blink is also owned by Amazon and a great budget option for pairing with Alexa. The also offer indoor, outdoor, video doorbell and floodlight cameras. Both wireless and battery powered options.

* Offers cloud storage as well as a local storage option.
* Requires 1 Blink Sync module (Hub) per system.
Arlo
Arlo offers several product lines of cameras including indoor, outdoor, floodlight, and doorbell cams. Most cameras are wireless, but there are a couple of wired options.

*Some cameras require an Arlo Base Station hub. Some offer local storage backup but I haven't found them to be very reliable for local storage. You will want a service plan with these.
Eufy
Eufy cams are very high quality and highly recommended if you want a complete security camera system that operates over WiFi. In fact, you can have an entire security system. Tons of options available options including doorbells, wired cams (allows for 24/7 recording), solar-powered cameras, motion sensors, etc.

* Both local and cloud storage options available.
Nest
Nest is owned by Google and are generally thought to be more compatible with their own ecosystem (Google Home/Google Assistant). However, they now work great with Alexa. Indoor, outdoor cameras and Video Doorbell are all of great quality. Both wired and battery options available.

*Cloud storage and local BACKUP only. Local storage is not available, BUT Nest has the most affordable flat rate cloud storage on the market and you can get 24/7 recording on your devices with a 10-day history plus 60-days of event history.
Smart Locks
Eufy Smart Locks
Eufy offers a few great smart lock options. One of them even has a video doorbell built-in. If you go with the Eufy security cameras, this is your best bet as you can keep all your security devices together. Unlock with keypad, Alexa, Apple Watch, Google Assistant, physical key or with your Eufy app.
Ultraloq
Unlock with fingerprint, keypad, app, physical key, Google Assistant or Alexa (methods vary based on model). Super stylish and modern look.
Wyze Smart Locks
Made to use the locking mechanism of your existing lock, so that you can use the same key. Unlock with app, physical key, keyless entry, optional mounted keypad for code entry, or Alexa. Also use automations like scheduling.
Useful:
This Year's Smarter Home Gear Guide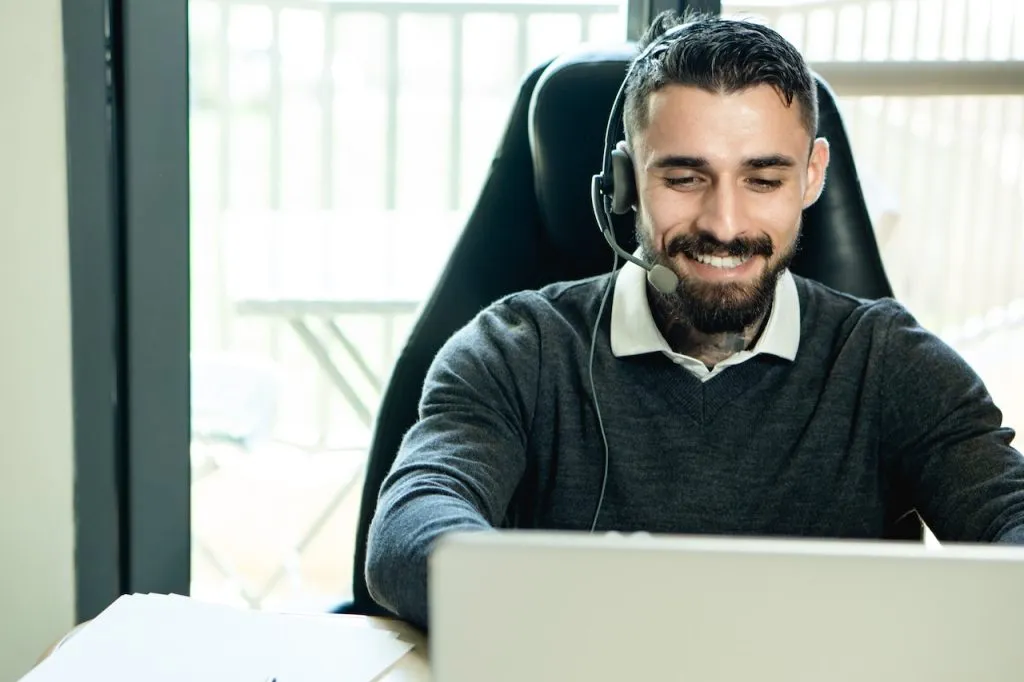 Still Have Questions?
Try our smart home support services!