Smarter Home Guide is supported by its audience. When you purchase through links on our site, we may earn an affiliate commission. Learn more here.
A great-sounding outdoor speaker should be essential to any household. Whether you use it at barbeques, camping, at the beach or working in the yard, it just makes outdoor activities that much more enjoyable. Now, what if you want an Alexa Enabled Smart Speaker for outside? Well, they have those too…
There are a few great ones that work specifically with Alexa and we'll be covering those in detail. Not only can you use these speakers with Alexa, but some of them will allow you to use Siri and/or Google Assistant also.
This article brings you the 3 best outdoor Alexa smart speakers for 2023. These speakers will allow you to get the most out of your outdoor listening experience, providing you with a host of amazing features.
Let's get it started!
Bose Portable Smart Speaker
Best all-in-one speaker with built-in Alexa
(Click here for current Amazon Pricing)
Making it to the top of our list is the Bose Portable Smart Speaker. With Alexa built-in, Bose quality sound, and its water-resistance, this makes the perfect outdoor speaker. The design blends functionality with elegance, making it the perfect pick. That being said, the Bose Portable Smart Speaker comes with a higher price tag than our 2 other competitors. You do get what you pay for though.
Pros:
Great design
Comes with Alexa and Google Assistant
Produces warm and balanced sound
Cons:
Not the most durable speaker on the market
It's the more expensive option.
Audio Quality
One of the best parts about the Bose Portable Smart Speaker is its warm, well-balanced sound. You'll receive crisp highs and great low-end sound, without the crackling distortion of a cheaper speaker of it's size.
Bluetooth Streaming Range
The Bose Portable Smart Speaker has a decent Bluetooth streaming range as it is meant for outdoor use and can easily catch signals without any glitches. I tested the Bluetooth streaming range, and it did great up until a little over 30 feet from the streaming device.
Water Resistance
Another great aspect of the Bose Portable Smart Speaker is that it is water-resistant with an IPX4 rating, so you won't need to worry about any splashes, sprays, or drops of water. This makes it suitable for days at the pool, beach or anywhere you might experience a quick change of weather.
It's important to understand that water resistant isn't waterproof, so keep in mind not to abuse this by purposely leaving it out in the rain.
*Note: Click here for an explanation on IP ratings for water resistant devices.
Durability
The Bose Portable Smart Speaker is fairly durable, but you're going to want to protect your investment. I'm sure it could survive a few drops, but this isn't the speaker, for say, a construction site.
If you're going to use it outside, I'd recommend purchasing the black model. The white model wouldn't hide dings and scuffs very well. It also seems that the holes would collect sand or dirt in the bottom section of the speaker unit if you aren't mindful.
Smart Features
What this speaker may lack in durability, it makes up for in smart features. This is the first voice-activated smart speaker from Bose to run on rechargeable battery power. The Bose Portable Smart Speaker responds to Alexa and Google Assistant commands to control your listening experience or even other smart products.
You can stream your music or podcasts from popular streaming services like Pandora, Amazon Prime Music, Spotify, and more. What's more is that you can do this via WiFi, Bluetooth, Spotify Connect or Airplay 2. The accompanying Bose Music App allows you to group your Bose Smart Speaker with any other Bose smart speakers you or your friends might have as well. With Wireless Stereo Pairing, you can assign one to the left and one to the right channel for stereo sound. If you just want to expand your party area, you can enable "Party Mode" instead of stereo mode for mono sound.
Battery Life
The Bose Portable Smart Speaker boasts a long battery life of 12 hours. This is actually the shortest battery life of the 3, but who needs more than 12 hours? While other smart speakers definitely have longer playtime on a single charge, I wouldn't let this be the deciding factor when it comes to this great-sounding outdoor smart speaker.
ION Tailgate Smart: Outdoor Echo Speaker Dock
Best Alexa Accessory Outdoor Speaker
(Click here for current Amazon Price)
The ION 50W Outdoor Echo Dot Speaker Dock definitely had to make the list. There is a reason they call it the "Tailgater". While it technically, in itself, does not have Alexa built-in, it's built for the outdoors and allows you to take your echo dot wherever you go. Boosting your Echo Dot to 50 watts, this is going to rock any BBQ. Your party-goers can ask Alexa to play your favorite songs, give you the weather, or tell you about tonight's movie schedule.
Pros:
Produces clear and crisp sound
Utilize the power of Alexa anywhere
Rechargeable battery lasts up to 50 hours
USB port serves as a backup phone/tablet charger
Cons:
Not water resistant
Alexa is not built-in
The included microphone is good for party announcements, but the quality is less than sufficient for Karaoke
Audio Quality
The best part about this outdoor smart speaker is that its 6.5 inches 2-way speaker produces a clear, crisp, and rich sound. The internal amplifier will pump 50 Watts of pure power into your Amazon Prime Music experience. The sound quality is actually quite remarkable for a speaker in this price range.
I will say that when turned up to full blast, there is a reduced sound quality. This holds true with a lot of audio products though. Unless you don't want to hear the person next to you, I don't find any reason to turn the volume all the way to "Max". If you do, it's helpful to disengage the Bass Boost. This will improve clarity.
Bluetooth Streaming Range
The Bluetooth streaming range on this Ion Outdoor Speaker can reach up to 100 feet. In other words, it can easily stream music wirelessly from any nearby Bluetooth-enabled device and produce stellar sound quality.
Water Resistance
Here's the kicker. This outdoor Alexa speaker accessory is NOT water-resistant, so you'll need to be careful when you're taking it with you. It doesn't have any IPX rating and all ports are open and exposed to the elements.
Durability
The Ion is built for the outdoors and has a rugged design. The form-fitted cradle securely holds your Echo Dot, and the recessed side handles ensure a firm grip to move this anywhere you like on the fly. Finally, the entire construction on the enclosure is built to withstand a reasonable beating and while keeping the beat going (my corny attempt at a pun). Seriously, it's definitely built with the outdoors in mind.
Smart Features
While the Ion Tailgater Smart doesn't actually have Alexa built-in, it's certainly built for a smart lifestyle. The speaker dock is designed to power the 1st, 2nd and 3rd generation Amazon Echo devices, so your Alexa access is taken care of. Cloud cover overhead? Ask Alexa for the weather. Say "Alexa, skip this song". Heck, you could have a conference call the whole neighborhood could hear.
A USB port allows you to charge other devices, such as your smartphone or tablet. Easy Pair Bluetooth connectivity will allow you to control the vibe from your pocket within about 100 feet. Additionally, there is a remote control, AM/FM radio, and an AUX input for devices without Bluetooth. Oh yeah, and there's a microphone included for group announcements, speeches or that loud drunk friend you have that thinks he can sing. (You know exactly who I'm talking about).
Battery Life
You'll be able to enjoy continuous playback for up to 50 hours on your Echo Dot. That is an extremely long time. Keep in mind that if you're charging phones with it and listening at full blast the entire time, this will affect your battery life.
Tribit StormBox Bluetooth Speaker
Best Budget Option
(Click here for current Amazon Pricing)
Weighing in at just 1.1 lbs and only 7.08″ high, the TribitStormBox Bluetooth Speaker is absolutely fantastic. It actually won the "Best Portable Bluetooth Speaker" award from CNET if that tells you anything. But, how durable is it for outdoors is it and does it have Alexa?
I was really impressed with this little guy. Don't be fooled by its diminutive size – this speaker is capable of producing a punch that would satisfy most situations. To answer your question, yes, it does have Alexa and it's incredibly durable. Whether you're working outside or throwing it on your beach towel, this should do the trick. For many, this will be the best option.
Pros:
Extremely affordable
Light and durable
Completely waterproof
20 hours of playtime to a charge
Cons:
A little lacking in bass
Not very loud
Audio Quality
Your first impression when looking at this speaker is that it's too small to pack much of a sound. You'd be sadly mistaken. Featuring 350 – Degree sound at 24 Watts, it distributes your audio evenly no matter where you are standing.
The speaker oozes clear highs and mid-range sound. For its size, you get plenty of warm low end, but this isn't a sub-woofer by any means. There is an "XBass" button to give you a bass boost, but there honestly isn't much to it. You can hardly tell a difference when it's engaged. This is one of the few downsides. The sound quality remains consistent though as you crank up the volume, which is hard to find in a budget speaker option.
The sound is delivered in mono since it's a stand-alone speaker. You can purchase a second one though and daisy chain the two in stereo mode which would provide you a left and right channel. Selecting "Party Mode" will extend your sound coverage area while keeping the audio in mono.
Phone conversations can be heard loudly, but the mic is a little weak from more than a few feet away.
Bluetooth Streaming Range
With Bluetooth 4.2 technology, you can stream from any Bluetooth device from about 66 feet. Any further than that and your audio will start to break up. You may get a more or less distance depending on obstructions such as walls and even groups of people.
Water Resistance
The TribitStormBox Bluetooth Speaker comes with an IPX7 waterproof rating, which means that it should withstand being submerged in up to 1 meter of water for up to 30 minutes. This makes it completely waterproof for all intents and purposes. You can take the speaker to the beach, the park, or around to the pool without any worries about water getting into the speaker.
Durability
Aside from being waterproof, the StormBox speaker is also extremely durable. As a matter of fact, I'd say it's the most durable on our list. The top and bottom of the speaker are capped with rubber bumpers that will protect the speaker in any reasonable wear and tear scenario. The speaker also has a rubber carry strap, which in itself prevents you from dropping it in the first place.
The bottom line is, this speaker is built for the rugged outdoors.
Smart Features
Here is one of the main reasons you're going to be interested in this speaker. The Tribit Stormbox gives you one-touch access to your Amazon Alexa. It also works with your Google Assistant and Siri. Where the ION Tailgater requires an Echo Dot, the Stormbox accesses Alexa through your smartphone's Bluetooth connection.
Battery Life
The Stombox's battery life comes in 2nd on our list at about 20 hours of playtime. From dead to a full battery, it takes about 3 hours to charge. While there are longer-lasting speakers, you won't need to rush to the wall outlet too often.
Conclusion
So, in as short form as possible, these are my suggestions: If you're looking for pristine sound quality, I think the Bose Portable Smart Speaker is the way to go. If you really need to turn up, you'll want the ION Tailgater. And, finally, if you want a great-sounding waterproof portable speaker, go ahead and grab the Tribit Stormbox.
This concludes our list of the Best Outdoor Alexa Smart Speakers. I hope that you like these options and you find a smart speaker that serves you well. There will always be plenty of options in the market, but I'll do my best to narrow the choices for you.
Ever wonder what the difference is between Google Home and Alexa? Check out this Article…
Here are the Best Alexa Routine and Skills to Automate your life…
Is Alexa Waterproof? Here's The Deal…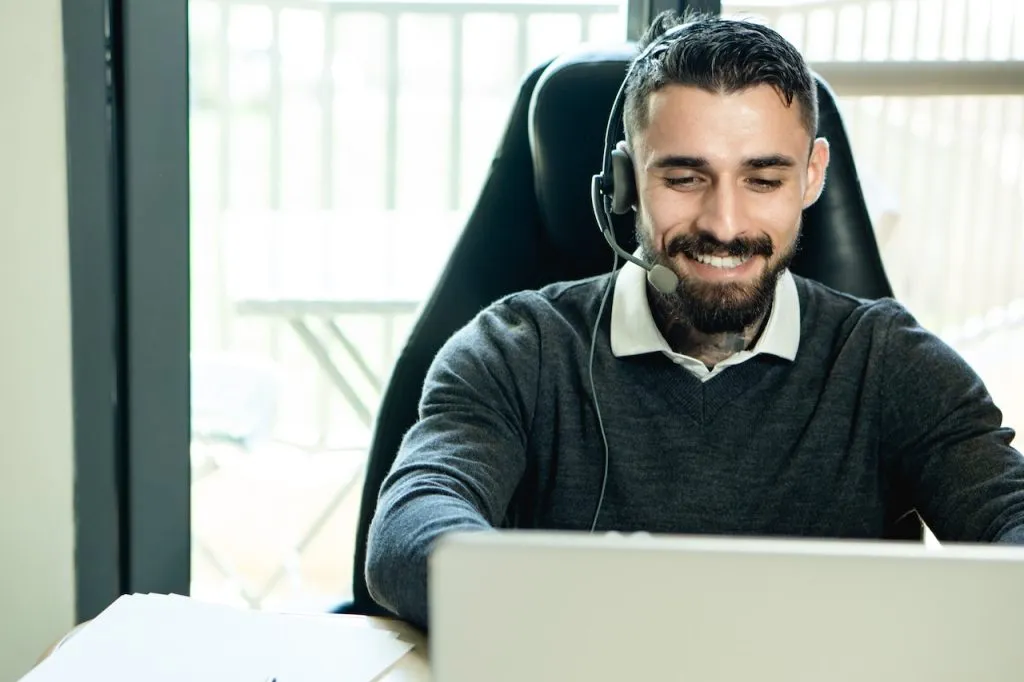 Still Have Questions?
Try our smart home support services!