Smarter Home Guide is supported by its audience. When you purchase through links on our site, we may earn an affiliate commission. Learn more here.
Alexa is Amazon's virtual assistant which is built into their Echo smart speakers. Just like Google Assistant and Siri, Alexa answers questions, does standard tasks on command, and provides smart home control capabilities. Many of these functions are made possible through Alexa Skills.
Alexa skills are essential to using your Amazon Echo to it's full potential. Learning this, you would naturally wonder:
"Are Alexa Skills Free or do they cost money?"
What Do Alexa Skills Cost?
Alexa Skills are completely FREE, however, some Skills may have a subscription fee associated with them. Enabling the skill itself will be free, and using its most basic features may be free, but it might cost money to use a particular skill to its full potential. You will find plenty of Skills, though, without any fees involved.
An example of a Skill with potential fees would be Spotify*. It's free to enable the Spotify skill. You can also play music with this skill for free. There will be advertisements, though, and you won't be able to pick specific songs without the Premium Subscription.
*A bonus of using Spotify with Alexa, is that Alexa works with Spotify Connect.
What Exactly Is An Alexa Skill?
Alexa Skills are add-on capabilities, which allow for a magnitude of additional functions. These functions can cover a wide range of areas such as news, shopping, fashion, finance, weather and much more. Many Skills involve the integration of various third-party apps and services with Alexa. Skills are to Alexa what Apps are to a smartphone.
Technically, everything Alexa can do is a "skill". If I taught you how to tell time, then you would have that skill. The same with Alexa. She comes out of the box knowing the basics but you have to enable (or "teach") her any other skills you'd like her to have. While these additional capabilities do not come preinstalled, she has immediate access to them through the internet.
There are currently more than 100,000 Skills in the Alexa marketplace, most of them being from third parties. Anyone can actually "build" a Skill using the Alexa Skills Kit, if you know what you're doing. (Here's a tutorial, if you'd like to give that a try.)
The Top 12 Free Alexa Skills
Compiling a list of the best skills can be difficult as individual users have their own needs and preferences. However, looking purely at the popularity of different skills, here are a few you might find useful:
News – NPR

Alexa makes it easier than ever to have access the latest news. NPR, for example, has a small five-minute briefing of the day's news.

Weather – The Weather Channel

Just say "Alexa, ask The Weather Channel What's The Weather?" With the Echo Show, you can even see your local radar.

Online Shopping – Amazon Shopping

Say "Alexa, order [insert item]". With this skill, you can actually order items on Amazon. (This comes already enabled, so if you have kids, you might want to disable this on the Alexa App.)

Security – Alexa Guard

This Skill adds security features to your Echo by sending you notifications and executing certain commands when certain events occur. This can include sending you a message when glass breaks nearby and turning on the light to signify someone is home. It's also able to communicate with Ring and ADT security systems.

Fitness – The 5-Minute Plank Workout

This Skill guides you through 6 short sets of planks with a little rest between each set. It's no joke. Do this every day and you're bound to have a flatter midsection!

Music – Amazon Prime Music

Over 2 million songs are included with a standard Prime membership. There is a Music Unlimited plan that is an additional fee though.

Audiobooks – Audible

While there is generally a small subscription fee for Audible's service, they do currently have a Free To Listen list. My favorite part about this Skill is listening to an Audio Book in my car and continuing where I left off as I walk into the house.

Stock Market & Investing – Fidelity Investments

Tell Alexa to ask Ameritrade for current trading prices and headlines on your favorite funds and companies. If you have a Fidelity account, you can also ask about your account balance, your positions and your watchlist.

Scheduling – Gmail, iCloud, Microsoft Office 365, etc

Say "Alexa, add an appointment to my calendar." She will prompt you for the details. You just need to add your applicable account in the Alexa App (Menu>Settings>Calendar & Email).

Recipes – For Echo Show

Just say "Alexa, search pot roast recipes". Or better yet, check your fridge and say something like "Alexa, what can I make with Onions, Carrots and Chicken Breast?". There are recipes and cooking videos from multiple sources including Food Network. You can even subscribe to cooking classes!

Wine Pairing – MySomm (i.e. "Wine Gal")

You can have a virtual sommelier at your immediate disposal whenever you want. Having dinner guests over? Say "Alexa, ask Wine Gal what wine goes well with a roasted chicken?"

Bedtime Stories – Short Bedtime Story

Have your hands full? Have your virtual nanny tell your little one a bedtime story with this handy app. Several stories currently available and more to come!
What About Some Fun Skills?
Entertainment is never in short supply with more than 100,000 Skills at your disposal. If you have only been using your smart speaker for practical reasons, you can also lighten up and try some fun skills for a change. Here are 5 really fun Alexa skills:
Flip a Coin

Can't decide? Say "Alexa, flip a coin".

Roll Some Dice

Whether you lost the dice to your Yahtzee game or your want to play some craps, your Echo has you covered. Say "Alexa, roll 2 dice", Alexa, roll 4 dice", and so on.

Play Bingo

Just print some bingo cards online and say "Alexa, start the bingo game!"

Crazy Facts

Say, "Alexa, give me a crazy fact". She's full of never-ending useless information.

Test Your Smarts

Hosted by Alex(a) Trebek, just say "Alexa, start Jeopardy". This has been a time-tested A.I. favorite since about 2016.
Brighten Up Your Day with Alexa Tricks and Jokes
If you want to cheer up or brighten a bad day, Alexa has a lot of tricks up its sleeve. Here are a few interesting ones:
Jokes

Just say "Alexa, tell me a joke". She has quite a collection and never misses the punch line. She's definitely her own biggest fan though…

Have Alexa Sing For You

Try saying "Alexa, sing me a song", "Alexa, sing me a country song" or "Alexa beatbox for me!". She isn't going to win a Grammy, but she's quite the entertainer.

Simon Says

Enable Simon Says and then say "Alexa, play Simon Says". Kids obviously love this skill.

Turn Up With Alexa

Tell Alexa "Turn down for what?". Her response is priceless!
How About A List Of Alexa Drinking Games?
Just because Alexa can be used for serious work and reminders, it does not mean you cannot have a little fun with it. While you might not need it during a party, Alexa can be a humorous way to play some drinking games. *The following games are for mature audiences over the legal drinking age.
Who Drinks?

Who Drinks is great for small gatherings that have found themselves sitting around in your living room. Start the game by sitting in a circle and having someone ask "Who Drinks?". Alexa will give you instructions and sometimes even make new rules. Players usually go in a clockwise rotation asker her the question "Who Drinks?"

Song Quiz

This is a fun game regardless, but it's perfect to play having some drinks with your friends. You'll start by picking your musical genre and then select from 1 – 4 players. Alexa will play a song and you will have to guess the song artist and title. You get points for each one. The drinking version of this Alexa Game would have each player drink for every wrong answer.

Beer Goggles

Say "Alexa, open Beer Goggles,". Alexa will ask you some rather funny questions in an effort to decide when it's time for you to stop drinking. Once you've gone through her list, she'll state your sobriety. This is a funny skill you can have in your back pocket when it's about time to cut one of your friends off for the evening. Humor at someone's expense – who might not remember it in the morning – is rather harmless.

(I feel like it's important to note that this is exclusively for entertainment purposes and shouldn't actually be used for a real-world benchmark of sobriety.)
Conclusion
Alexa Skills are mostly free, but there may be some premium versions that each skill offers. There are also skills that exist solely to accompany a digital device that would need to be purchased first. These Skills allow you to set alarms and reminders, carry out web searches, listen to music, and control your smart home devices using voice commands.
With over 100,000 skills at your disposal, you can have a wide range of applications to choose from – anything from productivity tools and smart home integrations to fun and entertainment. This list is growing every day and so are Alexa's capabilities.
Make sure you make these changes to your Alexa settings!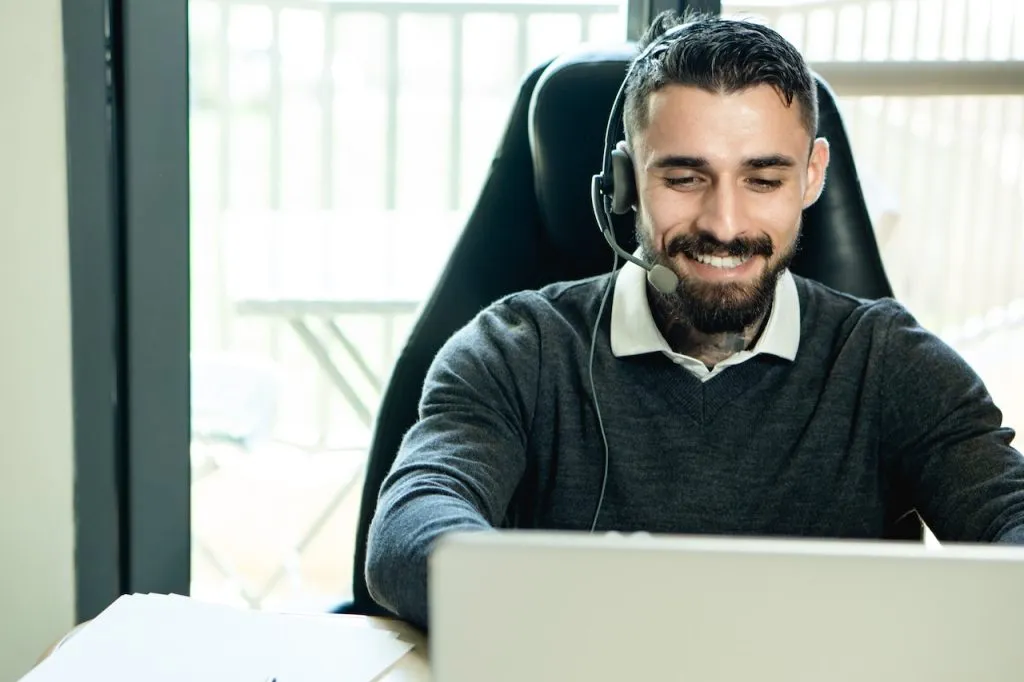 Still Have Questions?
Try our smart home support services!