Smarter Home Guide is supported by its audience. When you purchase through links on our site, we may earn an affiliate commission. Learn more here.
Ring Video Doorbells have steadily gained popularity in recent years, thanks to the added safety and convenience they can provide to homeowners. Their easy installation, along with the potential to be completely wireless, certainly hasn't hurt their cause any.
Video doorbells can act as a deterrent for thieves, and vandals while also providing video evidence if an incident does occur. But, how convenient are Ring Doorbells to set up really? Easy installation and integration can certainly make the prospect sweeter and having a completely wireless video doorbell can make things easier on that front.
So, Are Ring Doorbells Wireless?
In most cases, Ring Video Doorbells can be wireless if you want them to. Many Ring Video Doorbell models come with a rechargeable battery that can keep the device powered for long periods of time without any hardwiring. Every model (except for the Ring Elite) uses your home Wi-Fi network to connect to the internet, over which it can send you alerts and notifications on your mobile device.
However, specific Ring Video Doorbell models do require hardwiring. There are certain advantages to hardwiring your video doorbell which might interest you. So, in short, the model you choose will decide if your Ring Video Doorbell will be completely wireless or require some basic wiring.
Here's an easy reference when choosing an installation method:
These Ring Doorbells Can Be Completely Wireless:
If you are looking for a completely wireless solution, take a look at the basic Ring Video Doorbell, the Ring Video Doorbell 3 and 3 Plus, and the Ring Peephole Cam. With any of these products, you can easily have a completely wireless setup that works out of the box with no compromise.
Power and communication are the two factors in video doorbells that can require hardwiring. In the models I've just mentioned, these aspects are taken care of by other means. For power, these models use a rechargeable, removable battery that can keep the device powered for a long time.
When power gets depleted, you can quickly charge the device using a standard wall charger. Since the battery pack is easily removable, you can also take out the depleted battery and replace it with an additional fully charged battery pack if you want to avoid any downtime.
Communication is handled using your home Wi-Fi network. The basic Ring Video Doorbell and the Ring Peephole Cam connect to your home network using the 2.4 GHz Wi-Fi band over the 802.11 B, G, or N protocols. The Ring Video Doorbell 3 and 3 Plus have dual-band Wi-Fi capability. This means that they can connect using either the 2.4 GHz band or the much faster 5 GHz 802.11 AC standard.
This is WiFi connection is what gives you immediate access to your video, DVR, two-way talk, and any other features that may require an Internet connection. Your phone will alert you when someone is at the door. Your Wi-Fi is also used to "Chime" when someone is at the door (an optional WiFi chime can be found here). Alexa can also notify you via an Amazon Echo. In addition, an Echo Show will let you view the camera feed using a voice command.
While all of these models can provide their full functionality operating wirelessly, you can also choose to hardwire them to your existing door chime wiring. The only exception is the Ring Peephole Cam, which can only run on battery and has no option for external wiring.
These Ring Doorbells Will Need To Be Hardwired:
Both the Pro and the Elite need to be hardwired for use. The Ring Video Doorbell Pro does not come with a built-in battery and derives its power solely from hardwiring. It comes with the Pro Power Kit that you can use to hardwire it into your existing home wiring. The Ring Video Doorbell Elite is a professional-grade solution that relies on wiring for both power and data.
This Elite requires an Ethernet connection before use. The wired Ethernet connection ensures a smooth, fast, and reliable flow of data while also providing power to the unit using the Power over Ethernet or PoE protocol.
This makes the doorbell fully functional without the need for any power wiring. Both power and data are essentially taken care of using only one wired Ethernet connection.
Advantages Of Hardwiring Your Video Doorbell
While many Ring Video Doorbell models can run without any issues using battery power and Wi-Fi communication, hardwiring your video doorbell can bring certain advantages to the table.
On the power front, you might find it simpler to just hardwire the doorbell into your existing door chime wiring or use a low-voltage transformer. Doing this ensures round-the-clock operation as the wiring keeps a trickle charge going to the unit. Since you are not dependent on battery power alone, there is little chance of any downtime due to a depleted battery.
The trickle charge not only powers the device but also keep the battery pack charged, removing any need to charge it manually. In the case of the Ring Doorbell Pro, the wiring becomes the sole power source of the unit.
In the case of the Ring Video Doorbell Elite, which requires a wired Ethernet connection, hardwiring can be an effective way to ensure fast, seamless, and reliable communication with the camera. This is especially helpful if your home Wi-Fi connection is unreliable or there are many operating Wi-Fi networks in the area that cause interference.
Communication over Ethernet is also significantly faster than Wi-Fi with no potential for dropouts, range issues, and signal quality issues. If you are looking for reliability and rock-solid performance over everything, this might be the way to go.
[amalinkspro_table id="2997″ aff-id="undefined" new-window="on" nofollow="on" addtocart="off" /]
How Long Will My Ring Battery Last?
According to the manufacturer, the Ring battery lasts from 6 to 12 months in typical use case scenarios. Variation in battery life can depend on several things, including your settings and even the temperature. The Ring battery is charged using a common micro-USB connection. A completely dead battery usually takes 5 to 6 hours to charge fully.
Checking the Ring's battery level is easy via the companion smartphone app. Not only can you open the app to check the indicator anytime, but it also sends you push notifications and email alerts when it's getting low.
You can also purchase an additional spare battery so you can swap them out to eliminate downtime. Or you could purchase a Solar Charger:
Click here to price an additional Ring battery on Amazon.
Compatible with Ring Video Doorbell 3, Video Doorbell 3+, Peephole Cam, Stick Up Cam Battery (2nd and 3rd Gen), Ring Solar Floodlight and Spotlight Cam.
Click here to price Ring Solar Charging Accessories on Amazon.
Conclusion
The key takeaway is that Ring Video Doorbells can be operated wirelessly, depending on the model you choose and whether you want it to. While the convenience of wireless operation can surely be an important factor, we advise you to also look at the benefits of hardwiring your video doorbell so that you can make a salient decision.
Are Ring Doorbells really worth it though? Here's an article that will break everything down for you.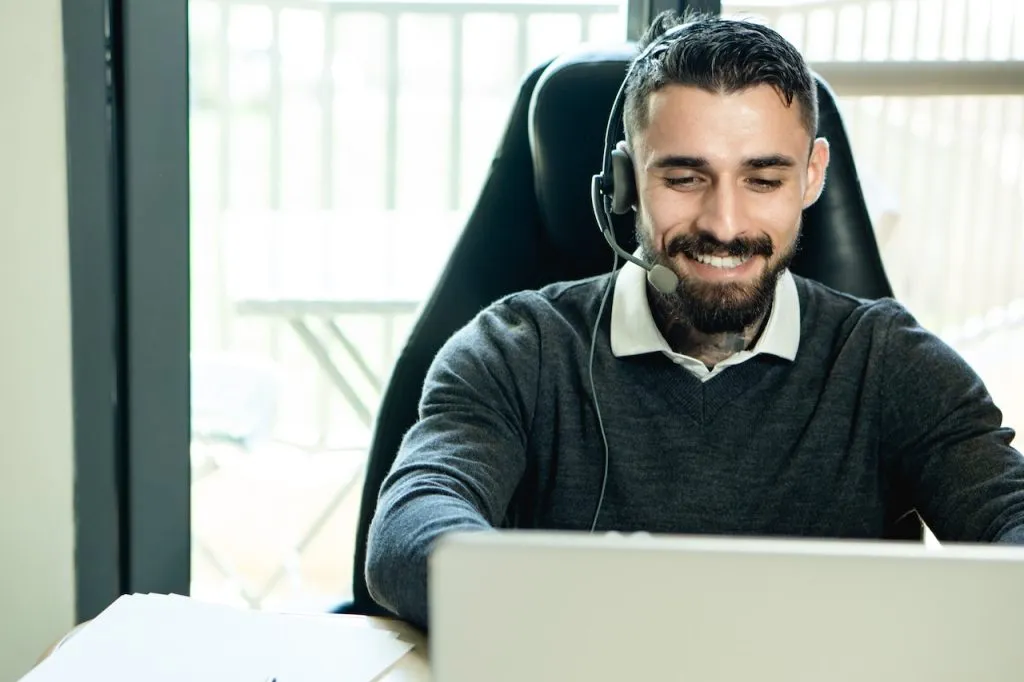 Still Have Questions?
Try our smart home support services!