Beats Solo3 vs Beats Studio 3: What's the difference?
Smarter Home Guide is supported by its audience. When you purchase through links on our site, we may earn an affiliate commission. Learn more here.
If you've landed here, you already know Beats by Dre makes an awesome set of headphones. When making a purchase decision though, you have a couple things to look at. First of all, what's the difference between Beats Solo3 VS Beats Studio 3.
In short, both are quite similar in function, but they appeal to different groups of avid listeners when it comes to purpose. The Studio 3 is sturdier, more isolated with noise cancellation features, but significantly more expensive than its sibling. The Solo3, with its on-ear design, feels more portable and less bulky, though it sacrifices some structural reinforcement offered by the Studio 3.
When it comes to sound quality, both models rank highly with a clean, yet bottom-heavy delivery. There's a minuscule discrepancy between each product's quick charging feature, but both offer the same 3 hours of playback with only a few minutes of Fast Fuel charging. All in all, each pair gives an excellent performance, proving a worthy investment if they suit your individual taste.
Image
Title
Battery Life
Remote Function
Noise Canceling
Price
Prime
Buy

Top

Top

Beats Studio3
22 hours
Next Track/Previous Track
✔

Prime

Eligible

View on Amazon

Top

Beats Solo3
40 hours
Answer Call/End Call
X

Prime

Eligible

View on Amazon
Product prices and availability are accurate as of the date/time indicated and are subject to change. Any price and availability information displayed on [relevant Amazon Site(s), as applicable] at the time of purchase will apply to the purchase of this product.
Prices pulled from the Amazon Product Advertising API on:
Why Are Beats So Expensive?
If there's a single brand name responsible for leading the pack into style mattering just as much as crisp audio quality, it's none other than that of Beats. Though marketing successes over the past decade have placed the household name in the good graces of celebrities along an array of genres, the company's latest innovations have reminded us of its steady improvement in territories conquered by new-age technology.
Many critics are quick to harp on its signature heavy bass, but considering elements of modern music production, Beats headphones accommodate the need for low-end sound better than most of their competitors.

Studio 3 and Solo 3 Common Features:
Apple's W1 chip offers immediate device pairing and reconnecting, with stable and reliable Bluetooth connection. With compatible software, you can enjoy quality listening time and not bargain with a shorter battery life. It only takes about 1-2 seconds to switch between paired devices, and each model automatically connects to the last known device even after being powered off.
Beats has rebranded its Android app in order to mimic the same Bluetooth functionality offered for Apple devices. With it you can quickly pair your headphones, monitor battery life and status, install updates, and control the Active Noise Cancellation feature offered with the Studio 3.
Both Studio 3 and Solo 3 offer 40 hours of playback in their default modes.
Beats Solo3 Features

Solo3 Pros:

On-ear headphones are generally more popular because of their lightness and portability. Because they aren't completely enclosing the ear, they can provide a more naturally "open" sound. The Solo 3 doesn't have Active Noise Cancellation as the Studio 3 does, but they still do a pretty good job of reducing exterior noise.
The earpads are snug and quite comfortable, keeping them in place, despite not covering the entire ear.
The Solo 3 only requires a mere 5 minutes of Fast Fueling to get a full 3 hours of playback.
Solo3 Cons:

Because of the smaller earpads, if sweaty, they can easily slip around. Additionally, they can grow pretty hot if used during workouts.
This model is made from an arguably flimsy plastic, making it immune to scratches or scuffs, but more susceptible to major damages.
If you don't plan on using an Apple product, Bluetooth connection will not be as seamless. Some consumers have even reported connectivity issues after just a few months of use.
Where to buy it: Beats Solo 3 Wireless On-Ear Headphones on Amazon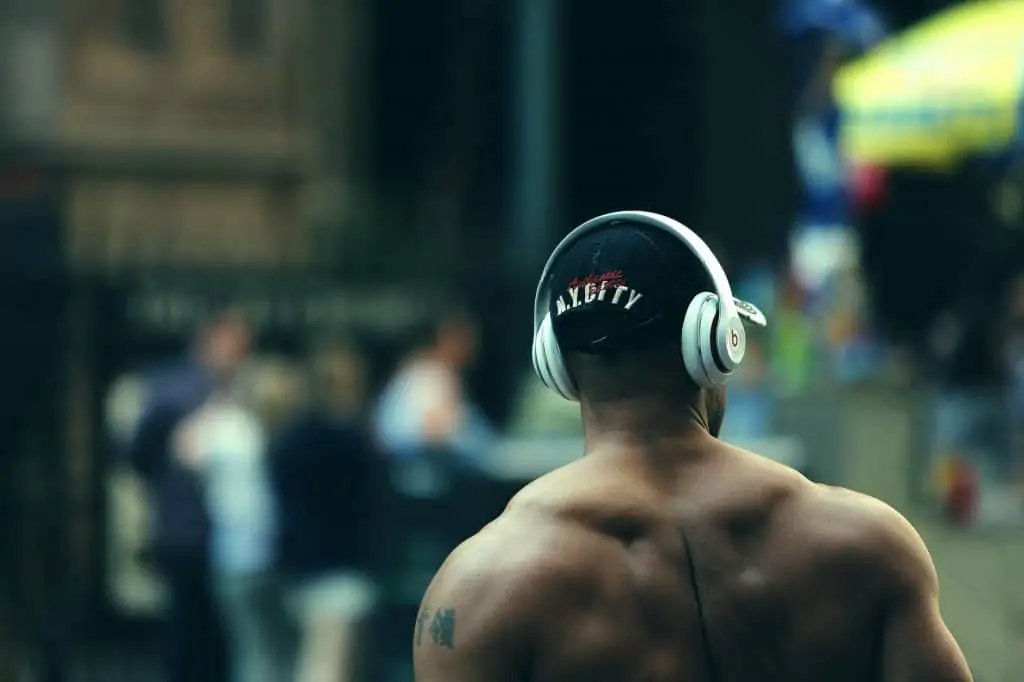 Beats Studio 3 Features

Studio 3 PROS:
With the over-ear design, expect natural sound isolation, hearing precisely what you want to and not much else. If Active Noise Cancellation is your thing, expect a solid 22 hours of playback after a full charge. There is also a significant amount of passive noise reduction from the earpads alone.
Despite being bulkier and heavier, consumers claim these are a great pick for all-day wear. The encompassing fit ensures that they don't slide with movement, though they are mostly intended for sedentary, studio use.
This model's Fast Fuel feature only takes about 10 minutes of charging for 3 hours of playback time.
Studio 3 Cons:
Beats recommends keeping the headphones dry, as they aren't sweat or water-resistant like other models. It might be best to exercise caution or reconsider taking them to the gym or exposing them to the elements.
Though the Studio 3 is compatible with other brands, optimal performance only comes with use of Apple products. Battery life and Bluetooth capabilities don't hold up as well with Android.
It's simply more expensive than the Solo 3, but prices sit comparably with other noise-cancellation headphones on the market.
Where to buy it: Beats Studio 3 Can be found here on Amazon

Beats Frequently Asked Questions
Do I have to listen to beats wirelessly?
No, both the Solo 3 and Studio 3 can also be used with the RemoteTalk Control cable with a 3.5 mm connector for wired use.

Why are prices inconsistent?
Different retailers are able to set different price margins based on many different factors. Beats recommends purchasing from an authorized retailer so that you can be sure you're getting an authentic device. Knockoff devices are often found circulating online.
Can I make adjustments to my listening experience without pulling out my paired device?
Yes, click here for more information on Solo3 controls and here for more on the Studio3.
Conclusion
If you can justify a hefty price tag, some of the most popular headphones available can provide the highest quality listening experience. Whether you're using them to enjoy your all-time favorite album, take the occasional phone call, or expedite a noisy ride on the subway, Beats have proved themselves a frontrunner in bringing the very best to consumers for nearly 11 years.