Smarter Home Guide is supported by its audience. When you purchase through links on our site, we may earn an affiliate commission. Learn more here.
Outdoor Blink Camera
The Blink Outdoor Camera is a reliable and affordable home security camera that offers peace of mind with a wallet friendly price tag. With its high-definition video quality and 110-degree field of view, it captures clear and detailed footage. Blink includes motion detection with instant alerts, allowing you to stay informed of any activity in and around your home. It's also compatible with Alexa, enabling easy integration with your smart home ecosystem. The camera's two-way audio communication allows for convenient interaction with visitors or family members. With up to 2-year battery life and the option for local storage, you can enjoy long-lasting performance and flexible data management. The Blink Outdoor Camera is a great choice for anyone looking for an affordable and reliable security solution.
Product Brand: Blink
Pros
Affordable
Easy setup and installation
Allows for local storage
Cons
Adjusting zones and sensitivity can be difficult
Only records motion events
Less intuitive app than other options
WiFi cameras have become a popular way to add an additional layer of security to your home's exterior. One of the best options currently is Blink Cams. But are they any good?
Well, in an effort to put this question to rest, we've spent months of testing to bring you this complete Blink Outdoor Camera Review.
In short, the Blink Outdoor Security Camera is an excellent security tool that promises comfort, trustworthiness, and serenity. With that in mind, however, there are a lot of WiFi camera options to consider. And, with Brands like Ring, Blink also has big shoes to fill.
So, strap up, and let's get down to it…
Blink Outdoor Camera Overview
Blink Outdoor Security Cameras provide an awesome and affordable home surveillance system. They record HD video and offer cloud storage and the ability to store footage locally.
They are easy to set up and rely only on 2 AA Batteries that can last up to 2 years without replacement. Other features include motion detection, night vision, and two-way audio. Plus, you can control them remotely via the Blink Home Monitoring app.
With their affordable price point and competitive list of features, I decided to set my Ring Cams aside and give Blink a shot. Here's what I found!
Your Options
You have several options when purchasing your Blink Outdoor Cameras. You can buy the add-on cameras by themselves, in a package combined with a solar mount, a floodlight, or a multi-cam package.
The one thing you need to be aware of is that you'll need 1 Blink Sync Module to go with your purchase. If you buy one on Amazon labeled as a "camera system", that means it will come with a Sync Module. If you buy an "add-on camera", it will not (sync module pictured below).
Each Sync Module can host up to 10 cameras.
[amalinkspro type="image-link" asin="B084RQ6MHJ" new-window="true" apilink="https://www.amazon.com/dp/B084RQ6MHJ?tag=smarterhome-amalinks-20&linkCode=osi&th=1&psc=1″ img-size="500,500″ addtocart="false" nofollow="true" alt="Blink Add-On Sync Module 2″ alignment="aligncenter"]https://m.media-amazon.com/images/I/51UWzMrMNBL._SL500_.jpg[/amalinkspro]
This is the brains of your new Outdoor Blink Camera System. It will allow your cameras to wirelessly communicate with your WiFi router, access the internet and ultimately allow you to interface with them using the mobile app on your phone or tablet.
I went with 1 Blink Floodlight Cam for my backyard and 3 additional Blink Add-On Cameras. I chose to keep my Ring doorbell for now, as I'm not really ready to part with it just yet.
It would be slightly advantageous to use a Blink Video Doorbell at this point, though, so I would be able to view all my cameras in one app.
Personal Note: The Blink Floodlight Camera requires an additional 4 D-Cell batteries to operate the lights.
Blink Sync Module 1 vs 2 – What's the difference?
First Impressions
The sleek and compact design of the Blink hardware struck me as soon as I opened the box. Everything was well packaged and the quickstart guide was simplistic enough for just about anyone to understand.
It felt durable and well-made in my hands, suggesting to me that it can hold up to harsh weather. Upon further inspection I found that they are rated IP65 for weather resistance, meaning that they are "Protected against low-pressure jets of water from all directions".
One thing I hadn't previously noticed was that Outdoor Blink Cams are powered by 2 AA batteries. I was initially caught off guard and it just felt cheap to me. I was definitely expecting rechargeable batteries, but I'm now sold after realizing I don't have to keep up on charging half a dozen of them.
Plus, the batteries last up to two years, which is pretty unheard of. The fact that they don't have to provide a lithium-ion battery for each device would also explain their ability to distribute a quality smart camera at such a low price point.
Design and Features
No matter which Outdoor Blink Cam you select, the camera itself will be the same. Pictured above, you're working with a discreet square device that is approximately 2.8′ x 2.8″ square.
Its design is slick and lightweight, but durable and weatherproof at the same time. The cam clips onto a simple 2-screw mount that can be easily relocated in a matter of minutes.
The Ring Floodlight Camera uses the same device but adds 2 powerful LED lights totaling 700 lumens. The Solar Powered version adds… well you guessed it – a solar panel.
The Blink Set-Up Process
Setting up your Blink Outdoor Security Camera is a fast and simple process! Follow these steps to link the camera to your Wi-Fi network and start recording:
Download the Blink Home Monitor app from your app store.
Create an account or log in if you have one already.
Plug your Sync Module into a power supply.
Add the Sync Module using your Blink App.

You can do this by simply clicking the "+" in your home screen, selecting "Sync Module" and scanning the module's QR code.
Follow the systems prompts.

Remove the back cover of your Blink Camera using the provided tool and insert the provided AA batteries.

Keep the back off for the next step.

Select "+" from the home screen, select your model of camera from the list and scan the QR code on the back of your camera.

Follow the system prompts.

Mount your camera using the provided hardware.
Follow steps 5-7 for any additional cameras.
Once done, you can adjust your settings and watch the footage through your Blink Home Monitor app.
You can also view the Blink Support section of their website for any questions or troubleshooting.
A Review Of Blink's Video Quality
The Blink Outdoor Security Cameras offer an industry-standard 1080p HD resolution and a frame rate of up to 30 fps, providing a crisp, clear image. Default settings will also engage an infrared HD night vision setting as soon as the sun begins to go down.
Features related to video capture allow for motion detection coupled with sensitivity and motion zone adjustments.
Night Vision
For low-light settings, Blink utilizes an infrared LED light emitter at 850nm, which allows for excellent night vision. Even in complete darkness, this camera provides reliable, high-quality footage.
The feature activates automatically as light levels drop, ensuring continuous, uninterrupted surveillance. The cameras' infrared LEDs capture and convert invisible IR light into detailed black-and-white images.
Motion Detection and Sensitivity On Blink Cams
Rather than record 24/7, Blink cameras are equipped with motion sensors and begin recording as soon as motion is detected. An immediate alert will also be sent straight to your mobile device when a motion event is triggered.
There are multiple ways to customize this, but the most important to mention are:
Activity Zones: Set up to 3 zones to economize battery.
Motion Sensitivity: Adjust from 1-10 for higher detection.
Retrigger Time: Allows you to adjust the rest time between motion activation events.
One of the advantages of Blink Outdoor cameras is the customizable motion detection settings. You can adjust the sensitivity levels to suit your environment and personal preferences.
If you live in an area with high pedestrian or vehicular traffic, you might prefer a lower sensitivity setting to avoid constant alerts. On the other hand, if your property is secluded, a high sensitivity level would be ideal for comprehensive surveillance.
Blink cameras also allow you to define specific 'Activity Zones' within your camera's field of view. This means you can instruct your camera to pay extra attention to certain areas, like entrances or driveways, and ignore others, such as a busy street or a tree that frequently sways in the wind.
Blink Outdoor cameras also incorporate a feature known as 'Retrigger Time.' This is the cooldown period between motion alerts, which you can adjust depending on your needs.
A shorter retrigger time ensures you receive notifications of repeated or prolonged motion more frequently, while a longer time helps prevent multiple alerts from the same source of motion.
If, for instance, you're in and out of the house bringing in groceries you might not want an alert every 10 seconds.
Blink Camera Audio Quality and Features
Like most WiFi cameras, Blink Cams are equipped with a built-in microphone to capture sound, plus a speaker that allows 2-way communication.
This can be handy in a variety of ways. Maybe your kids are outside and you can check in on them and tell them to be in for dinner in 10 minutes. Or, maybe with a Blink Doorbell Cam, you can ask the pizza guy to leave the goods on the front step, because you've got your hands tied!
Sound quality is sufficient, but as you could imagine, the speaker is probably better on your phone than on the camera itself.
One thing to keep in mind is that, in some states in the US, you have to have the consent of all parties involved to record a conversation. While this isn't likely to come back on you, it could become a very costly lawsuit.
Personal Note: I, personally, keep the audio off on the cameras on the front and side yards that aren't fenced in. I keep the audio on within the fence to communicate with the kids. This brings up a critique for Blink:
There should be an option to turn off audio recording, while still being able to use it in a live situation for communication. The fact that Blink and Ring have both yet to figure that out is beyond me.
Video Storage Options
Currently, all Blink cams come with 30 days of free could storage. But, after that, users have an option to either subscribe to continue using Cloud Storage or set up Local Storage using a USB Drive. The following table shows the Video Storage Options:
| | | | | |
| --- | --- | --- | --- | --- |
| Storage Methods | Capacity | Number Of Cameras | Warranty | Cost |
| Local Storage | Up To 256 GB | Unlimited* | Standard 1 Year | Free |
| Blink Basic Plan | 60-Day Unlimited | 1 | Standard 1 Year | $3/month |
| Blink Plus Plan | 60-Day Unlimited | Unlimited* | Full life of subscription | $10/month |
*Each Sync Module can handle up to 10 cameras. An account can have multiple Sync Modules allowing for unlimited cameras.
Smart Home Integration
Blink Cameras are an Amazon product, so they work seamlessly with Alexa and your Echo Show devices. They also work with IFTTT. Blink is, however, not natively compatible with Google Assistant/Google Home or Apple Homekit.
The only requirement for Alexa integration is to enable the Blink Skill in your Alexa app. Alexa will guide you through a couple more steps to assign each camera to a group.
The ability to use Blink with your Echo Show is a great feature. To be honest, I probably wouldn't purchase them if it weren't the case since I'm an avid Alexa user.
With a simple voice command, you can pull up individual cameras or a group of cameras using your Echo Show.
(Check out this article on how to connect your Blink cameras to Alexa.)
Outdoor Blink Camera Options
[amalinkspro_table id="5245″ aff-id="undefined" new-window="on" nofollow="on" addtocart="off" /]
Frequently Asked Questions
Do Blink Cameras offer cloud storage?
Yes, Blink offers two types of cloud storage plans for its security cameras: the Basic Plan and the Plus Plan. The Basic Plan offers 60 days of unlimited storage for one camera, while the Plus Plan offers 60 days of unlimited storage for unlimited cameras.
How long does the battery last on Blink Outdoor Security Cameras?
The battery on Blink Outdoor Security Camera is designed to last up to two years with normal usage, depending on how often the camera is triggered. However, heavy usage or extreme temperatures may affect the battery life.
Can Outdoor Blink Security Cameras be connected to a power source?
Yes, Blink Security Cameras can be connected to a power source. While most Outdoor Blink cams are designed to be battery-powered for flexibility and easy installation, they also offer an optional power adapter that allows you to connect the cameras to a power outlet. There is also a Blink Floodlight designed to be hardwired to your existing wiring.
What is the range of the wireless signal for Blink Security Cameras?
The wireless range for Blink cameras can extend up to 100 feet (30 meters) in open spaces. It is recommended to choose the location of your Sync Module carefully, so that you may have the best possible connection.
Do Blink Cams have night vision?
Yes, Blink Cameras are equipped with an infrared LED (light emitting diode) which operates at a wavelength of 850nm. This enables the cameras to capture clear and detailed video footage in low-light or even no-light conditions.
Can I add additional cameras to my existing Blink Security Camera system?
Absolutely! Blink Security Camera systems are designed to be expandable, allowing you to add additional cameras to your existing setup. Each Blink Sync Module allows for up to 10 cameras, but your Blink System can support multiple Sync Modules. Additional cameras without the included Sync Module are called "Add-On Cams".
The Bottom Line
At such a reasonable price point, I wasn't initially expecting too much from Blink. It turned out, however, that the Blink Outdoor Security Camera wowed us in many respects.
It has long-lasting battery life, it was easy to set up and I didn't have to pay for cloud storage. The video quality is great and the IR night vision is exactly what I would expect from an industry-leading outdoor smart camera.
I do wish there was a way to opt for continuous 24-hour recording for 1 or 2 cameras in the system. Most WiFi cams can't offer that though.
The app is great once you have all your settings locked in, but the settings area wasn't quite as clean and polished as some competitors. Once you find your way around it, though, it's a breeze.
Lastly, for the love of all that is holy! – will someone please tell Ring and Blink to allow for enabled 2-way audio conversations without recording? I'd like to follow the law when at all possible.
To sum it all up, Blink Outdoor Cameras are excellent and deliver on what is promised. While they could use some improvements, so could any product. If you're on the fence, I'd say go for it.
Heck, if you don't like them, Amazon has an excellent return policy!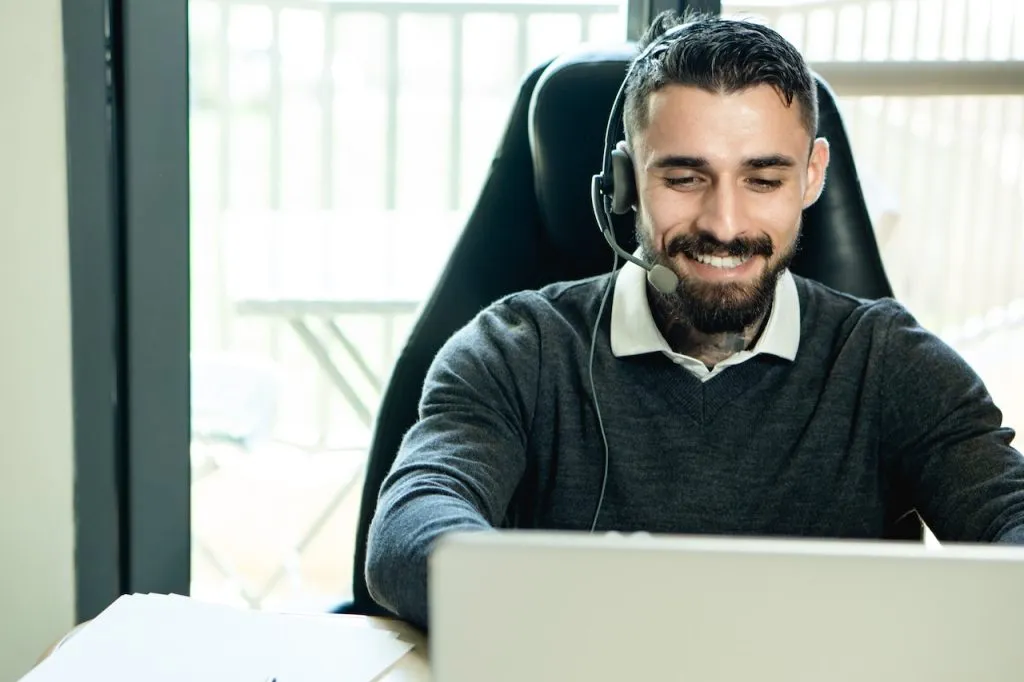 Still Have Questions?
Try our smart home support services!