Smarter Home Guide is supported by its audience. When you purchase through links on our site, we may earn an affiliate commission. Learn more here.
Having Google Home connected to your TV is going to come in handy at some point I assure you. Whether you're too lazy to walk over from across the room to grab the remote, you're showing off for your friends or the remote is buried in the couch, there will come a time. You actually may come to use it daily.
It's easy enough to synch them up with Chromecast, but can you connect a Google Home to your TV without Chromecast?
Yes, you can. In order to connect Google Home to a TV without Chromecast or Google TV, you'll need to use a 3rd-party WiFi-enabled universal remote in most cases. Another option would be to use the Android Quick Remote App to connect a Roku or Roku TV.

Third-Party WiFi-Enabled Universal Remote
To the best of my knowledge, there is only one company making "Smart" universal remotes that are worth exploring for this purpose and that is Logitech. Their Harmony Line does the job. It needs to be a hub-based model, which means that it comes with a small hub with its own power supply in addition to the remote itself.

Note: I use the Harmony Smart Control Model 915-000194. The top remote to control your TV and up to 14 other smart devices is definitely the Logitech Harmony Elite though.

A traditional remote uses Infrared (IR) technology to send signals to electronic components. We need a remote that will communicate with both IR and WiFi.

The idea, in the most basic sense, is that we're going to ask Google Home to turn on the TV, she is going to send a message through your WiFi to the smart remote that will in turn send a message to turn the TV on via IR.

Logitech boasts that it works with more than 5,000 brands and more than 225,000 different devices (including gaming systems, DVD players, TVs, cable and satellite boxes, Roku, Firestick/FireTV, and Apple TV. It uses IR, Bluetooth 3.0 and WiFi).

After you've connected all your devices to your new remote using the Harmony app, it's time to link the Harmony Hub to your Google Home.

Before we dive too deep in the setup process, I want you to know there is an option if all you want is for Google Home to turn the TV on and off. You need to install the IFFTT and link it to the Harmony App. Here's how it works:
Search in your App Store or Play Store for the IFTTT App.
Create a free account if you haven't already.
Select Google Assistant.
Tap Get More at the bottom of the screen.
Scroll down and activate the "Google Assistant Start Harmony Activity Button".
Follow the on-screen instructions to link them together.
Learn how to connect or reset your Chromecast Wi-Fi network in this article…
To link your Harmony Remote to Google Home (the right way):

Say "Ok, Google, ask Harmony to link to my account".
On your smartphone, it should say "Link To Harmony". Press "Link" in the bottom right-hand corner. If you don't see this displayed on your phone, launch the Google Home app and tap "Add" then "Set up device" Select "Works with Google", then search for Harmony. Select the "Harmony" card.
Sign in with your Harmony Username and Password
Set up names for each of your Activities. Select "Add Friendly Name" beside your Activity. This is going to assign the names you'd like to use when controlling each device.
Setup Your Favorite Channels. Here, you can assign specific commands for Google Home to launch specific channels or apps across multiple devices.
Click on "Link Account"
TV's With Built-in Google Assistant:
[amalinkspro_table id="5472″ aff-id="undefined" new-window="on" nofollow="on" addtocart="off" /]
Purchase A Roku
If you're using a current generation Roku streaming device, you can pair it with Google Home. Just make sure your software is updated with at least Roku OS 9.1 or higher.
To use the Roku Action with your Google Home, the linking process involves connecting your Roku account to your Google account through the Google Home mobile app mobile device.
Here's how to do it:
Open your Google Home mobile app on your mobile device
Tap on the Plus icon (+) located in the top corner of the app.
From the options that appear, select "Set up device".
In the next screen, choose "Works with Google".
Use the search function (represented by a magnifying glass icon 🔍) to find "Roku".
Select Roku from the list of options provided.
Sign in to your Roku account (it should prompt you).
Select "Continue" and then follow the prompts to return to the Google Home app.
Use the Quick Remote App For Google Home (Roku)
If you're using an older Roku TV or you have a Roku Streaming Device, you can connect it to Google Home with the Quick Remote App. This appears to only work with Android phones though and it's a pretty buggy app. Either way, it is a quick solution to operate your TV with Google Home.
The basic concept here is that Google Home is going to talk to your Quick Remote App which will in-turn communicate with Roku.

Check out this article on solving communication issues with your Chromecast…
To Set-Up The Quick Remote App:
Install the Quick Remote App on your Phone.
Make sure your phone is connected to the same WiFi network as your Roku
Ensure under your Advanced WiFi settings that it's set to "WiFi Always On During Sleep"
Sign in to your Roku App using the same Google account that your Google Home is connected to.
To your Google Assistant or Google Home:
Say "Ok Google, let me talk to Quick Remote".
Google will ask you to link to Quick Remote:
Look for a Quick Remote link card to popup in your phone's Google Home App
If not, click "Add" > "Set up device" >?(Link your smart home services…)>Select Quick Remote App
Note: If your phone has trouble connecting to your Roku, then you'll need to try turning off the battery optimization for the Quick Remote App.
One last thing I'd like to mention about the Quick Remote App is that you only get 50 commands a month with the free version and there's a lot of ad pop-ups. Also, they charge a yearly fee of $9.99 instead of a one time charge.
Adding Chromecast To Your Existing TV
[amalinkspro type="image-link" asin="B08KRV7S22″ new-window="true" apilink="https://www.amazon.com/dp/B08KRV7S22?tag=smarterhome-amalinks-20&linkCode=osi&th=1&psc=1″ img-size="500,500″ addtocart="false" nofollow="true" alt="Google Chromecast with Google TV (4K)- Streaming Stick Entertainment with Voice Search – Watch Movies, Shows, and Live TV in 4K HDR – Snow" alignment="aligncenter"]https://m.media-amazon.com/images/I/21qdvRW0BsL._SL500_.jpg[/amalinkspro]
Well, we've established that your Google Home is ultra-compatible with Chromecast (after all, Google makes Chromecast). The previous sections involved controlling your TV with your Google Home without using Chromecast.
If you don't have Chromecast built into a smart TV, you can hook up to just about any TV with an HDMI port to an aftermarket Chromecast for pretty cheap.
Check current prices on Amazon for Chromecast here.
After plugging in your Chromecast, you should get a screen on your television that tells you to download the Google Home App on your iOS or Android device. My guess is that if you're reading this, you've already downloaded it.
Note: If you don't see this screen you'll need to change the input on your television.
Note: Your Chromecast and Google Home should be set up under the same Google account and should be sharing the same WiFi network. Make sure during setup you're phone is also connected to this network.
Connecting your Google Home to Chromecast:
Start from the Home Page of your Google Home app.
Select the "Discover" tab at the bottom of your phone screen.
Press the notification that says "One Device Found".
Select "Yes" at the bottom right-hand corner when it asks you "Would you like to set up this Chromecast?"
Make sure the numbers that appear on your phone match the numbers on your screen.
Opt-in or out of sharing user data with Google to improve your experience.
Select the area of the house your Chromecast is in and click "Next".
Connect your Chromecast by selecting the appropriate WiFi. Wait for Google to connect and Update.
Link the streaming accounts you'd like by clicking on each service and entering your login information.
Click Continue, then watch the tutorial (optional).
Now, you can use your Google Home to control your TV using Chromecast. Ask Google Home to pause or play shows, search movies, and much more.
If you have a newer TV you'll most likely be able to operate features such as turning the TV on and off, volume, etc. It will need to have CEC Support.
CEC (Consumer Electronics Control) enables your TV to be controlled through various HDMI devices. You'll need to make sure this setting is enabled though through your TV's settings though. If you have trouble, Google your TV + CEC Settings.
Conclusion:
Of all the options above, the cheapest is the Quick Remote App assuming you're using a Roku with your TV. It also didn't seem that I could use the app in conjunction with Roku to turn the power to my TV on/off or control my volume and input. On top of all that, the app was very buggy.
Purchasing a Google Chromecast is really affordable and gives you all the functionality you need. Again, you'll just want to make sure your TV has CEC Support if you're going to use it for controlling features like volume and input on the TV itself.
The slightly more expensive option I chose was the Harmony Remote. I did this because I wanted to use it to control other features of my household. Also, I was attached to my Amazon Firestick, so I specifically didn't want to use Chromecast. Long story short, I'm happy with my decision.
I hope you've enjoyed this article. You can also check out my article on universal remotes that work with Firestick.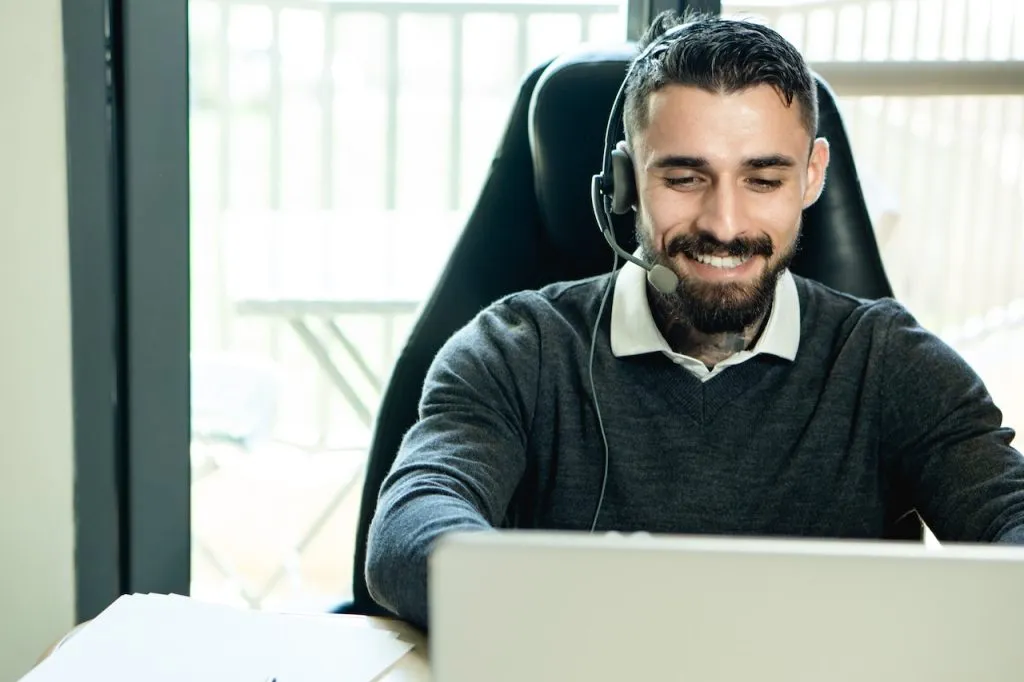 Still Have Questions?
Try our smart home support services!