Smarter Home Guide is supported by its audience. When you purchase through links on our site, we may earn an affiliate commission. Learn more here.
As you probably already know, Google Assistant is an artificial intelligence-powered virtual assistant. It is capable of having two-way conversations, taking on multiple commands at a time and can connect to a myriad of different smart appliances to help you live a little, well, smarter.
Now, since this system is so smart and helpful, many of us were left wondering how to maximize its potential on the go. Can I use it while I'm driving, for instance? Naturally, Google has addressed any questions and concerns before you completed your thought. With frequent upgrades and changes to its AI, Google Assistant has become a force to be reckoned with on the road.
Below you can find my answers to any questions you might have about using Google Assistant in your car and on the go.
First thing's first:
Using Google Assistant Hands-Free
If you have an Android phone and haven't taken advantage of Google Assistant's Hands-Free feature, you're missing out. This is especially true when you're driving because, as we all know, using your phone while driving is very dangerous. This is why you want to make sure that your Google Assistant is set to be used through voice control.
To set up the voice control after app is downloaded:
Open Google Assistant App
2. Tap the
on the bottom right-hand corner.
3. Click your profile picture on the top right-hand corner.
4. Select "Settings"
5. Click the "Assistant tab".
6. Under the "Assistant devices" heading select your "Phone" or "Tablet" (See Above).
7. Toggle "Google Assistant" on.
8. Toggle on "Hey Google" (see above).
You can also check out Google's support section on this.
Now, once your voice control is enabled and you're in the car, just say "Ok Google, let's drive"; your virtual assistant will be ready to go in "Driving Mode".
What Does Google Driving Mode Do?
Saying the phrase "Hey Google, let's drive" is a voice command that prompts a driver-friendly dashboard.
Once this "Driving Mode" is activated, you can quickly access features that would be specifically beneficial to you while you drive.
For instance, suppose you have a meeting that you forgot about scheduled on your calendar. If you inserted a location, it would show up on your dashboard. You can click it or use a voice command to navigate directly to the meeting.
You can also control your car entertainment with Driving Mode's AI. Have you ever had your favorite song interrupted someone you don't feel like talking to? Google Assistant will ask you if you want to answer or not, and you can reply with a "yes" or "no." I pick no most of the time…
You can do plenty of other things as well like making phone calls, sending messages, navigating places, checking your calendar, and the list goes on. It's like having a know-it-all, extra-efficient assistant sitting with you in the car's passenger seat…
How Do I Use Google Assistant On Android Auto?
First, you need to make sure you have a car compatible with Android Auto or comes with it preinstalled. Or, you can install the Android Auto app for your phone, which will give you the same interface that it would have on the car system screen.
There are two ways to set up the Google Assistant voice control on your Android Auto app. The first one is really easy.
If your car has the feature, all you have to do is long-press the Google Assistant button, and it will set it up for you. However, if you don't, all you have to do is plug in your phone through a USB cable to your car, and your Android Auto app should open automatically. Once it's open, just say "Ok Google" to prompt the system.
That's how simple Google has made it. The tech company puts a lot of thought into their user experience, making the process easy with the least number of steps.
What To Do if Google Assistant is Not Working on Android Auto
This year, one of Google's updates prevented users from using Google Assistant with Android Auto properly. Most people who had not experienced the problem were advised to turn off auto-updates by uninstalling the app and reinstalling it with the auto-update option.
Luckily for users who had updated, Google has finally rolled out an update that claims to fix the bug that showed users an error before. Google came out with the following statement:
"The Google Assistant team released a fix to resolve the "internet connection is not stable" issue. Please update your Google app to the latest version. Let us know your feedback. Thanks!"
So hopefully, Google Assistant should work just fine now for everyone. If there are any issues, check out their support section for Android Auto.
Conclusion
There are so many distractions and things going through our heads while driving. Whether controlling your music, navigating to the next destination or checking those messages that are oh-so-important that they just can't wait.
It's a distant memory to think of a time that we could drive from place to place without worrying about all of this. Now, more than ever, it is also important to keep in mind how dangerous doing these things while driving can be.
Google Assistant for driving is an answer to some of this. You have your own personal voice-activated supercomputer to help you from Point A to Point B. If any of this seems helpful, trust me it's more so than you think.
I recommend looking into Android Auto for your vehicle for a much smoother and safer drive!
What's the difference between Google Assistant and Alexa? Click here for the full scoop.
Want to use Google Assistant/Google Home in the shower? Check this out…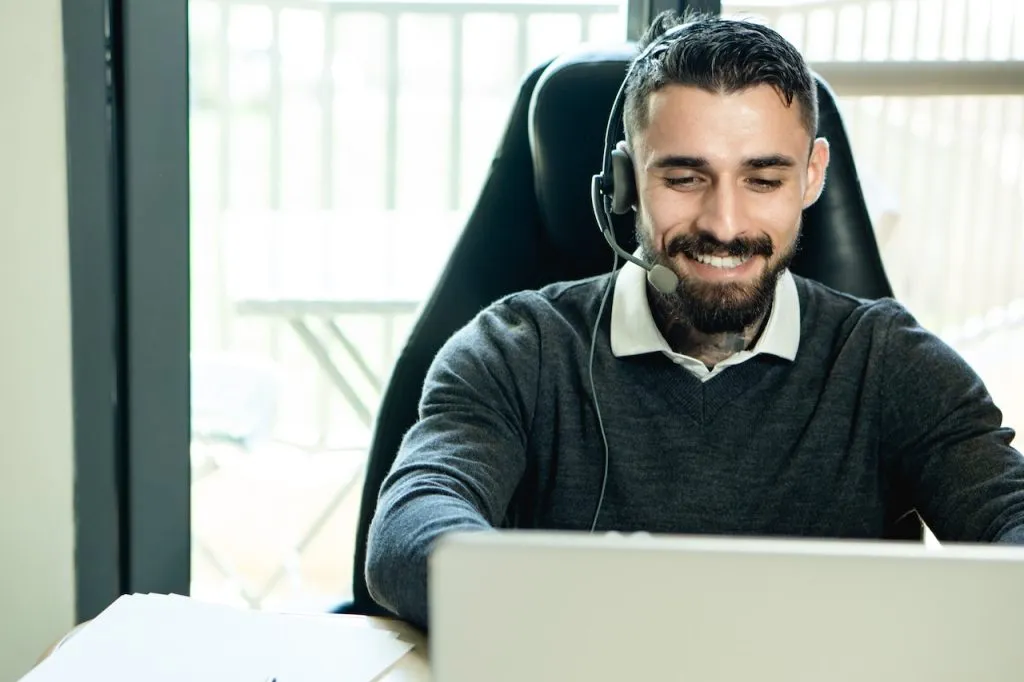 Still Have Questions?
Try our smart home support services!