Smarter Home Guide is supported by its audience. When you purchase through links on our site, we may earn an affiliate commission. Learn more here.
Whether a Smart Home Thermostat is the next addition to your home's artillery of smart home technology or your first step into the world of owning your very own smart home equipment, the sheer amount of products out there today can be overwhelming.
We took a look at two of the most popular Smart Home Thermostat devices on the market in 2019: the Ecobee and the Nest. Below, I'll share the breakdown of each product to give you a better idea of which device is right for you and your home when using Alexa.
---
Introductions:
Meet the Google Nest:
[amalinkspro type="image-link" asin="B07KYN589K" new-window="true" apilink="https://www.amazon.com/dp/B07KYN589K?tag=smarterhome-amalinks-20&linkCode=osi&th=1&psc=1″ img-size="500,500″ addtocart="false" nofollow="true" alt="Google Nest Learning Thermostat – Programmable Smart Thermostat for Home – 3rd Generation Nest Thermostat – Works with Alexa – Polished Steel" alignment="aligncenter"]https://m.media-amazon.com/images/I/31kPaD4Uu-L._SL500_.jpg[/amalinkspro]
View current model Amazon pricing here.
Easily connects to WiFi and can be adjusted on your phone, computer and some smart hubs.
Auto-Scheduling – Nest learns your temperature preferences and automatically adjusts them throughout the day.
Helps conserve energy and save money. (First thermostat to receive an Energy Star Award.
Keeps an on the weather to consider when making adjustments
Can be set to automatically turn itself off when you leave the house.
Automatically lights up to show you temperature or weather when you walk in the room.
Allows you to check your Energy History to see how much you use and why.
Meet the Ecobee
[amalinkspro type="image-link" asin="B09XXS48P8″ new-window="true" apilink="https://www.amazon.com/dp/B09XXS48P8?tag=smarterhome-amalinks-20&linkCode=osi&th=1&psc=1″ img-size="500,500″ addtocart="false" nofollow="true" alt="ecobee New Smart Thermostat Premium with Smart Sensor and Air Quality Monitor – Programmable Wifi Thermostat – Works with Siri, Alexa, Google Assistant" alignment="aligncenter"]https://m.media-amazon.com/images/I/31HgsK5AM0L._SL500_.jpg[/amalinkspro]
View current model Amazon pricing.
Includes one Smart Sensor to keep important other rooms at your desired temperature.
Rated to save 23% per year on your heating and cooling bill.
Equipped with Alexa and an intuitive mobile app to control your thermostat using your voice, phone, tablet, computer, or even your Apple Watch.
Other built-in Alexa features allow you to ask for the weather, music, use Alexa Calling and more.
Integrates with Alexa, Google Assistant, Samsung SmartThings, Apple Home Kit, and IFTTT.
The Ecobee is among the most customizable and integrative smart home thermostats on the market today. One feature that sets it apart is the fact that it comes with Alexa's voice service built-in. This way, even users without an Echo Dot or another similar device may still enjoy this thermostat's voice-enabled capabilities.
While the Nest device is also compatible with Amazon's Echo Dot, it does not come readily equipped with Alexa services and requires the user to purchase an Alexa Echo device for integration and utilization of the Nest's features. If you're adding smart home products, then you probably have an Echo device though (or other compatible smart home hub).
Compatibility With Other Automation Platforms
While this is about thermostats with Alexa, it's important to note the compatibility with other smart home systems. If you already have a smart home setup of your own, the Ecobee is an excellent choice as it seamlessly integrates into a wide range of different technologies in addition to Alexa.
Ecobee's compatibility with a multitude of third-party devices ensures that users are never pigeonholed into a particular brand or forced to purchase separate technology to use with their smart thermostats. Whether you are currently using the Amazon Echo, Apple HomeKit, or Samsung SmartThings, the Ecobee offers effortless syncing across all devices. The Ecobee has even partnered with other third-party smart home products like the Haiku Fan, enabling true home customization that fits your individual needs.
While the Ecobee is most compatible with other devices, Google has a more centralized advantage with their approach. Nest and Google Home products include cameras, doorbells and thermostats just to name a few. These can be controlled under one App. And again, this being about Alexa Thermostats, the Nest thermostat is compatible with Amazon Echo devices.
One of the most disadvantageous aspects of owning a Nest device is the fact that they are incompatible with Apple's Homekit services and many other third-party devices. While this may not be an immediate problem to users, it does limit one's options when shopping for other smart devices to install in your home. This is also an obvious drawback for those who already own and love Apple's Homekit smart services.
When comparing these devices it's important to note that I wouldn't recommend users framing their entire smart home system around their thermostat.
Programmability
The coolest part about the Nest device is the auto-scheduling feature. With this technology, the device learns and adapts to your behavior automatically. Say, for example, you crank the AC as soon as you arrive home every day: the Nest will learn this behavior and begin automatically cooling down your house when it knows you are coming home.
However, this feature is still available with the Ecobee device, it simply requires users to manually program their scheduling preferences and does not intuitively pick up on your behaviors. While this may seem like a drawback, it also allows users to program their devices when they know they will be out of town, thus saving energy while you are away. The Nest's auto-scheduling feature relies on picking up your daily habits.
Intuitive Design
Another key feature to the Nest is its 'geofencing,' or ability to automatically switch between 'at home mode' and 'eco mode' by using your mobile phone's location services. This means users can enable the Nest to seamlessly oscillate between settings based on if you are home or not, saving your wallet and the environment one degree at a time.
The Ecobee utilizes secondary sensors to regulate multiple rooms in your house, especially if there are rooms that reach abnormally hot or cool temperatures. These secondary sensors allow an even and consistent temperature throughout your entire home by detecting discrepancies on a room-by-room basis. What's neat about this feature is if users have a particularly large home or spread-out floor plan, they are able to purchase additional sensors by themselves to place in multiple problem areas at a time. Not only can these sensors pick up on temperatures that are out-of-whack, but they also know when someone is occupying that room in order to fit the user's needs.
Powering Your Device
The main difference between the way these devices are powered lies in the fact that the Nest features an optional rechargeable battery whereas the Ecobee is solely powered through your home's HVAC system.
Both devices can be wired directly into your HVAC system, depending on the type of wiring present in your home. Each home's HVAC system is different and can utilize anywhere from two to five wires, sometimes requiring what is known as a 'C' or 'common' wire. If your home system does not include a c-wire, the Ecobee is convenient because it includes a kit that adapts its wiring into a c-wire for easy installation.
The Nest also has a workaround in cases where a c-wire is not present, but some electricians advise against this solution as it requires the HVAC fan to continuously run to charge the Nest's battery, which some professionals say can cause damage to your system.
Additional Features
The Ecobee is more than a thermostat; since Alexa voice services are built-in, users are also able to check the weather, play music, or change the temperature– all without having to leave the couch. Both devices are also hooked up to smartphone apps, which allow the user to control their devices from anywhere using the app's interface.
The Nest is outfitted with a 'time-to-temp' feature. It displays the amount of time it will take to warm or cool your home to the selected temperature. While the lack of this feature in the Ecobee is certainly not a dealbreaker, it is worth mentioning as a cool bonus to the Nest device. The Nest can become more advanced in its features if the user also owns compatible smart home technology, like their own Echo Dot.
Choosing The Alexa Thermostat That's Right For You.
[amalinkspro_table id="3916″ aff-id="undefined" new-window="on" nofollow="on" addtocart="off" /]
The Ecobee Smart Home Thermostat is ideal for users who:
Are just starting out in the realm of smart home technology: This device is perfect for first-time users as it comes equipped with Amazon's Alexa services, so there is no need to purchase any other smart home device to begin taking full advantage of the Ecobee's capabilities. Not only that, but if you plan on adding to your arsenal of smart home technologies, the Ecobee will not limit which devices you can and cannot purchase down the line.
Already have a smart home system in place: If you are a user who already has an impressive collection of smart home technologies, the Ecobee ensures painless synchronization across existing devices. Apple Homekit user? The Ecobee is the only compatible option, which is significant to consider if you enjoy seamless integration. The Ecobee also opens the door to other smart home technologies through their partnerships with other third-party devices, such as the Haiku Fan, Logitech Harmony, or IFTTT services, enabling users to incorporate their favorite web services with their smart home technology.
Like high levels of customization: The Ecobee allows users to set their own scheduling preferences, so if each day looks different or you plan on taking a trip out of town, you are able to program your settings manually. The smart sensors included with the kit allow users to select which rooms need the most attention, and Ecobee offers the ability to purchase additional sensors from their product site to automatically sync with an existing system. This way users can obtain an even, consistent temperature– even if your house is large or you find there are discrepancies in temperature room-to-room.
The Nest Smart Home Thermostat is ideal for users who:
Want something they can set-and-forget: The most impressive feature of the Nest device is certainly its auto-scheduling program. Instead of messing with manually programming your schedule settings, the Nest will automatically shape and adapt to the way you conduct your day-to-day life.
Like the idea of geofencing: The Nest device utilizes your mobile phone's location services to change temperature settings based on if you are home or away, which can lead to saving money on heating and cooling bills.
Already have an Echo Dot and just want a better thermostat: Perhaps you have all the smart devices you need already. The Nest is compatible with Amazon Alexa and Google voice services, so if you plan on sticking to either of these systems and simply are searching for an efficient way to regulate your home's temperature, the Nest is the way to go.
---
With all this in mind, both of these smart home thermostats are viable options for customers looking to expand their smart home capabilities and find a more eco-friendly way to regulate their home's temperature. While relatively similar in concept, the advantages of one system over another depend on what the user is ultimately looking to gain from incorporating a smart thermostat into their home. My personal conclusion was to go with the Ecobee. This is the thermostat I use, mainly because of the interface, built-in Alexa and external sensors.
Below you will see what I received with the purchase and the finished product after mounting. It took me about an hour to mount. The instructions are really thorough and the app can walk you through each and every step (I am not an electrician by any means).
If you have any issues, their phone support is very good. I called with some questions and they knew exactly what they wersde doing.
Note: This is an obvious one, but make sure you turn your breaker off to the thermostat and kill the power on your furnace.
Conclusion
Both the Ecobee and the Nest are excellent choices for individuals looking to incorporate a smart thermostat into their homes.
The Ecobee stands out for its built-in Alexa voice service, which allows users to enjoy voice-enabled capabilities without the need for an additional device like an Echo smart speaker. It also offers seamless integration with various smart home technologies, making it a great option for users with an existing smart home setup. Additionally, the Ecobee's customizable features and the option to purchase additional sensors provide users with a more personalized and consistent temperature control experience.
On the other hand, the Nest thermostat impresses with its auto-scheduling feature, which adapts to users' daily habits and adjusts the temperature accordingly. Its geofencing capability also allows for seamless transitions between home and eco modes, resulting in energy and cost savings.
Do you have a smart thermostat? Which one do you use? Let us know why or give us your feedback in the comments below.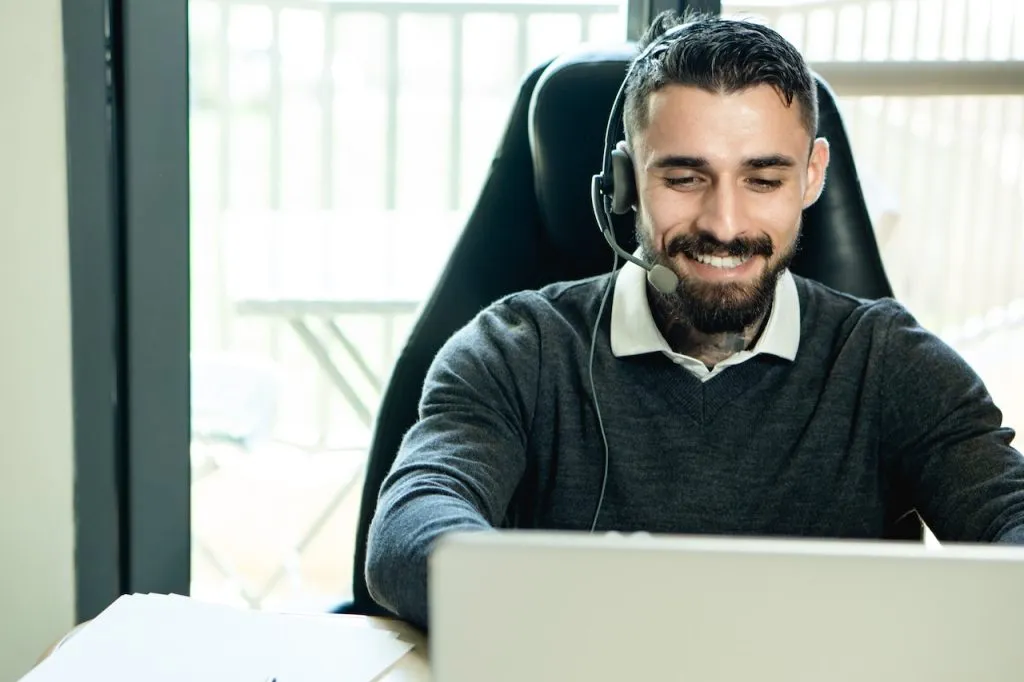 Still Have Questions?
Try our smart home support services!