Smarter Home Guide is supported by its audience. When you purchase through links on our site, we may earn an affiliate commission. Learn more here.
Flair Smart Vents have, quite noticeably, risen above the competition over the last couple of years.  They provide state-of-the-art smart registers for HVAC that revolutionize the way you heat and cool your home.
Flair's increased popularity could have to do with a number of factors including their price point, compatibility and wide range of features.
In this article, we will discuss the various aspects of the Flair system, and how they compare to other smart vent competitors.
This video is a great introduction to understanding Flair capabilities and benefits.
Update since posting of video: Flair no longer directly integrates with Nest Thermostats. Flair can still be used with Nest thermostats, just as it can be used with non-smart thermostats, but it will not be able to access it's smart features on it's own. So, there are still benefits, just not as many.
Overview
You probably notice that certain rooms of your house tend to be cooler or warmer than others. Or, members of your family may like the temperature set at 68 degrees, while others would prefer 72 degrees. Flair works to control the airflow in your home so that you may redirect heating and cooling where it's needed. It also can detect who is in the room and adjust the temperature accordingly. This is all automated based on your desired settings.
This setup will work with just about any type of heating and cooling system (If you already have a compatible smart thermostat you'll be able to unlock its full potential). It all starts with the Flair Puck.
The Flair Puck
The Puck serves many roles, but it's a wireless smart thermostat before anything else. It will be used to control the connected device (i.e. smart vent) in its room of the house. This device measures a number of room conditions such as:
Temperature
Pressure
Humidity
Ambient light
Which person is in the room (for personally desired temperature settings)
You can start with once Puck paired with a smart vent in a particular problem area of the house, or you can have pucks in every room to even the airflow through your entire home.
In addition, the Puck has its own microapp paired with IR blasters that can control nearby heating and cooling systems (remote control ACs, mini splits, etc). It's also compatible with smart home devices like your Philips Hue bulbs and Alexa.
When used with a central air system, it will communicate with accompanied smart vents to restrict or allow air flow. Since this article is about Flair Smart Vents, this is the type of system we'll concentrate on.
If you have a compatible smart thermostat it will take things several steps further. Flair Smart Vents can integrate with certain thermostats (namely ecobee and Honeywell).
While Flair was designed to have a Puck for every room of the house, you can begin with placing one in a problem area of the house. For an HVAC system, it will need to be accompanied by a Smart Vent. Again, no matter what your setup, there will need to be one puck in place to communicate with the rest of the system.
Note: If you have an ecobee sensor in place, then it will not require a puck for that particular room.
The Flair Smart Vent
[amalinkspro type="image-link" asin="B07TKHXX8S" new-window="true" apilink="https://www.amazon.com/dp/B07TKHXX8S?tag=smarterhome-amalinks-20&linkCode=osi&th=1&psc=1″ addtocart="false" nofollow="true" alt="Flair Smart Vent, Smart Vent for Home Heating and Cooling. Compatible with Alexa, Works with ecobee, Honeywell Smart thermostats, and Google Assistant. Requires Flair Puck. (4″ x 12″)" alignment="aligncenter"]https://m.media-amazon.com/images/I/41Y685vya+L.jpg[/amalinkspro]
Flair's smart vent (found here on Amazon) works in conjunction with the Puck to control the airflow in any given room. The Flair vent will also communicate with an ecobee sensor or a compatible smart thermostat (as mentioned above) via the Puck.
The vent battery life is another great aspect – about 2 times longer, on average, when compared to other similar products available in the market, including Keen's vents. This is because each Smart Vent includes an AC battery that can last for up to four years. They can also be wired so you don't have to worry about changing batteries ever again.
Flair Smart Vents are offered in four different sizes:
4" x 10"
4" x 12"
6" x 10"
6" x 12".
This will cover most residential houses and offices unless you have very specific needs.
The front panels are made of metal (which is great considering its price point), so they are very durable with better overall long-term value. Most of the smart vents offered in the market today are made of plastic.
Installing the Smart Vent is a breeze and after connecting the app, you're up and running pretty quickly.
Key Features of Flair Smart Vent:
Native integration with Flair Puck creating a wireless-distributed smart HVAC system
Better battery capacity than most of its competitors
Can be wired (optional), so you wouldn't need to worry about battery life at all
Excellent third-party integration with various smart home systems and smart home devices
Rugged steel construction
Easy installation
Most vent sizes are readily available
Flair App
[amalinkspro type="image-link" asin="B07TKHXX8S" new-window="true" apilink="https://www.amazon.com/dp/B07TKHXX8S?tag=smarterhome-amalinks-20&linkCode=osi&th=1&psc=1″ addtocart="false" nofollow="true" alt="Flair Smart Vent, Smart Vent for Home Heating and Cooling. Compatible with Alexa, Works with ecobee, Honeywell Smart thermostats, and Google Assistant. Requires Flair Puck. (4″ x 12″)" alignment="aligncenter"]https://m.media-amazon.com/images/I/41DIv4F1rQL.jpg[/amalinkspro]
To control the Flair Smart Vent and Puck, you'll use the Flair App (available for iOS and Android). This app gives you a tremendous amount of customizable features for your automated lifestyle.
First of all, you can control the temperature settings of any room in your house instantly from your phone from virtually anywhere.
You can also set up a 7-day schedule so that each room will be the exact temperature you'd like at specific times of each day. This way you're not heating and cooling areas while you're at work for instance.
As mentioned above, each Flair user can have their own personalized settings (more below). One great feature with the app is Geofencing via Bluetooth.
With this setup, the Flair Puck can detect when registered smartphones come within the Bluetooth range and then can automatically adjust the temperature in the room according to the user's previous settings. Each member in your household can have their own climate profile.
With Home and Away settings, the app will use your GPS location to turn your "Home" setting on as you're getting closer to your address. It will activate your "Away" settings when you're leaving.
There is more we could cover, but these are my determining factors that make it really beneficial.
Room-By-Room Automation
The Flair Puck will use geofencing with your smartphone, as well as its various sensors to set the temperature of each room accordingly. You can easily set up specific programs with the Flair App to adjust the temperature depending on who is in which room in your house—which is made possible by the Bluetooth geofencing feature—.
So, in theory, you can customize room-by-room,user-by-user. The Flair system can differentiate between different users and their specific preferences.
However, keep in mind that the Flair Puck itself doesn't directly control the room's temperature, but only communicates with the devices that directly control the temperature. With multiple users in the house at a time, the system will do it's best to make everyone happy.
Overall, pretty decent room-by-room feature.
Affordability
There are a lot of factors to consider when it comes to pricing out your Smart Vents. If I were completely redesigning an HVAC system, I'd use mostly ecobee sensors in place of Pucks in a lot of the rooms.
They are cheaper than pucks, but they just don't have as many features. They only detect the temperature in a given room and communicate with the ecobee thermostat, which then communicates with the Puck(s) and the smart vents.
That would look something like this:
1 ecobee smart thermostat hard wired to the HVAC System
1 Flair Puck in a second popular area of the house
1 ecobee smart sensor in each of the other rooms
All vents replaced with Flair Smart Vents
Note: Current Pricing for these items can be found near the top of this page.
This would be the most cost-efficient way to outfit an entire system. If money weren't a factor, the only thing I'd do differently is to replace ecobee sensors so that every room had a Puck.
Otherwise, for a more affordable option, I would put smart vents in an area that was cooler than the rest of the house in Summer (to limit AC to that area of the house).  I would then put smart vents in the area that is the warmest in the winter (to restrict heat to that area). Then place a Flair Puck in one room with a smart vent (preferably on a different floor than the thermostat).  Finally, I would place ecobee sensors in every other area of the house where we put smart vents.  
Check out Flair's custom "Comfort Calculator" to see how you could set up your home.
Note: if one room has multiple vents, you only need 1 Puck or 1 ecobee sensor in that room.
As far as comparing other smart vent system's affordability to Flair, it's comparing apples to oranges.  The main competitor is Keen and their vents are riddled with issues, so I'm not sure I'd put them in the same category.  
My reasoning for this is they have issues connecting and staying connected, they're unreliable and seem to work intermittently. All that being said, The Flair vents are priced much lower, but by the time you by the puck you're paying a bit more. If you use ecobee sensors in each room in place of those, you're paying about the same price.
Whichever smart vents you end up going with, you should factor in that it generally will save you about 30% on your cooling and heating bill.
Third-Party Integrations
Flair has an open API, so technically you can integrate the Flair Smart Vent and Flair Puck to any smart home devices if you have the required programming skills. However, Flair also offers great native integration for the average user:
Samsung SmartThings
Philips Hue system
Various Honeywell products
Ecobee thermostats
WInk
Control 4
Amazon Alexa
Google Assistant
And more. You can check out their support section for more info.
Flair Smart Vent Pros and Cons
Based on our assessments of various aspects of the Flair System, here are the pros and cons:
Pros:
Very affordable and allows you to smart small
Versatile configuration (you can either get just one Puck or install one Puck for each room, add sensors, etc.)
Saves up to 30% in heating and cooling
Great design, sleek and modern
Most vents sizes are readily available
Reliable with great smart automation
Can integrate easily with existing AC/window unit, heater, and other HVAC systems since the Puck has IR blaster.
Great app with simple and intuitive zoning interface
Cons:
Need to purchase at least one Puck Wireless Thermostat
No longer works with Nest Thermostats
Plastic battery compartments are not very durable
Faceplates only available in white
Conclusion
While the Flair Smart Vent system isn't perfect, it's effective and pretty affordable. Its versatility allows you to customize your entire heating and cooling system.  It's compatible with several types of portable heaters and AC's, while integrating with the best smart thermostats on the market.  
Whether you have a smart thermostat, a dumb thermostat, or a window AC unit, Flair will undoubtedly make your home more comfortable and keep your airflow evenly dispersed.  
I would highly recommend this product over any other in the Smart Vent Market.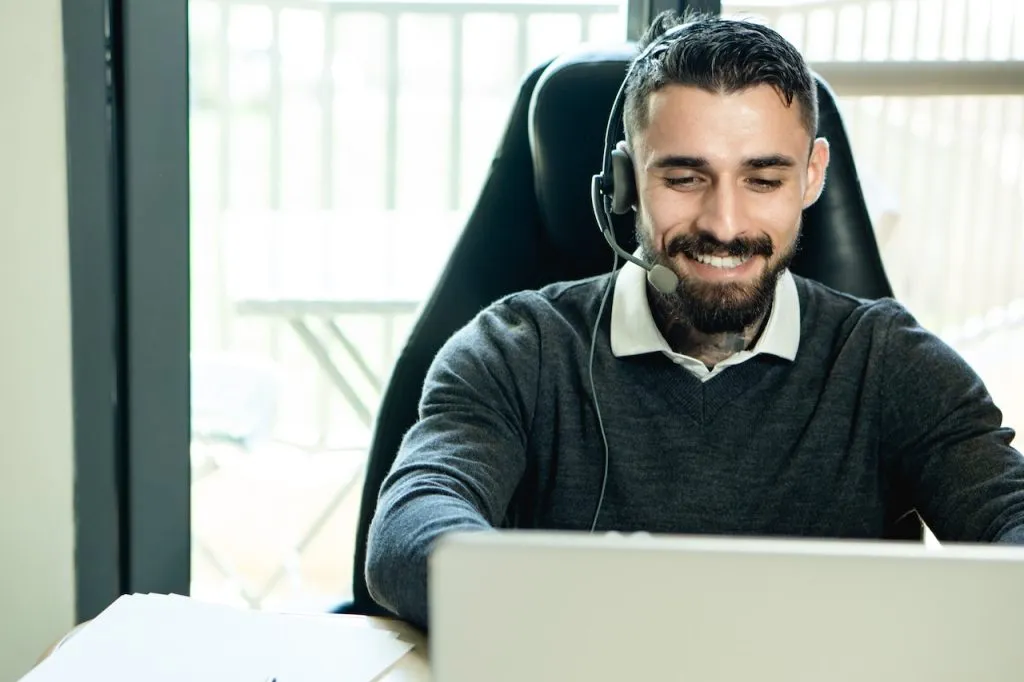 Still Have Questions?
Try our smart home support services!