Smarter Home Guide is supported by its audience. When you purchase through links on our site, we may earn an affiliate commission. Learn more here.
The smart home industry is fast growing and it's quickly changing the way people live their everyday lives. With the added convenience, comfort, and security, I know it certainly has changed mine. Smart home technologies have made life in my household both easier and more efficient to say the least.
You can control your lights and thermostat with your voice, start your robotic vacuum with your phone, and even ask Alexa to start the coffee pot. That being said, setting up a smart home can be overwhelming if you've never done it before.
Fear not though! Smarter Home Guide has created this comprehensive starter guide to help you navigate this vast world of smart home automation. We're going to cover everything you need to know to get started, including benefits, components, setup and maintenance.
We'll also talk about what the future might hold for smart home technology (or at least speculate). So whether you're as aspiring tech enthusiast or just looking to make your life a little easier, this article should serve as a perfect first step to creating your new smart home.
Understanding Smart Home Technology
The idea of a Smart home used to be a revolutionary concept. Now, it's just a way of life for many people. The convenience of having digital control and the ability to automate various tasks throughout your home is simply a natural evolution in today's world of technology.
Smart homes are composed of gadgets, devices, and home appliances with wireless connectivity that can communicate with each other, a smart bridge, and/or a mobile app. When connected to the home Wi-Fi internet network, you can effortlessly control these devices from virtually anywhere in the world using just your smartphone – or even from the comfort of your recliner using the sound of your voice.
Benefits of Smart Home Technology
Smart home technology has many things to offer, some of which being convenience, energy efficiency, and increased security. Let's take a minute to break that down.
1. Convenience
Smart homes allow you to control many aspects of your life with a voice command, a tap of your phone, or even an automation that occurs on its own. You can turn on your lights, adjust the temperature, lock/unlock doors, control your TV, or turn on your coffee maker, all without having to get up from your seat. This can save you time and effort, and make your daily routine more convenient.
2. Energy Efficiency
Smart home devices can help you save money on your energy bills by optimizing your home's energy usage. For example, you can set your thermostat to automatically adjust the temperature based on your schedule, so you're not wasting energy heating or cooling an empty house.
You can also turn off lights and appliances when you're not using them, which can further reduce your energy consumption.
3. Improved Home Security
Arguably the most important benefit – that smart home devices can help to keep your home and family safe and secure. For instance, you can install smart locks on your doors that can be controlled remotely, so you can lock or unlock your doors from anywhere.
You can also install wireless security cameras and a video doorbell that can be accessed using just your smartphone, so you can monitor your entire property even when you're not there. Smart security systems also include motion, door, and window sensors that can alert you if someone enters your home.
4. Wellness and Safety Check-Ins
There are smart devices now that will even keep your loved one safe. For example, you could install sensors that monitor your elderly parent's movements and alert you if they fall or have an accident. There are even medication trackers and wrist warning panic buttons that can detect a fall.
Aside from that, a well-placed WiFi camera and an optional smart display can go a long way. You can also install smoke and carbon monoxide detectors to alert you if there's a potential danger in the home.
5. Customization
Smart home technology allows you to customize your home's settings to your specific needs and preferences. You can set up different profiles for different family members, so everyone can have their own personalized settings for lighting, temperature, and more.
You can also create custom scenes that automatically adjust multiple devices at once, such as turning off all the lights and locking all the doors when you leave the house.
With so many benefits, it's no wonder that more and more homeowners are investing in smart home systems.
Components of a Smart Home
When it comes to building a smart home, there are several components that are necessary to get started. These components work together to create an interconnected system that can be controlled remotely or automatically. In this section, we will discuss the main components of a smart home.
Keep in mind, though, that your Smart Home can be as simple or as involved as you want it to be. You can even start with just a smart speaker and smart bulb and then build from there if you choose to.
Smart Speakers Displays and Assistants
A virtual voice assistant is generally at the heart of any smart home. As an example, I'm sure you've heard of Alexa, Siri, and Google Assistant. Think of this as the brain or consciousness of your smart system.
Smart speakers and displays allow you to interact with your voice assistant. Examples would include Alexa's Echo devices, Google's Nest Speakers/Displays, and Apple's HomePod. Even with no other smart devices, these can also be used to play music, set alarms, and answer questions with a simple voice command.
Smart Home Hubs
Smart home hubs allow you to interface with other devices in your home. They wirelessly connect all of the smart devices in your home and allow you to control them through a single app or interface.
Many people will use their smart speaker as their only hub, while others will opt for an external hub for many of their devices. Some external devices may require and even come with their own hub to be used in conjunction with your current setup.
Starting out, you can probably just skip the idea of an external hub and just concentrate on using your Smart Speaker.
Smart Lighting
Smart lighting systems allow you to control the lighting in your home using a smartphone app or voice commands. They can be programmed to turn on and off at specific times or to respond to motion sensors.
Smart lighting can be achieved in several ways. The most common way is to either install a smart light switch or replace your current bulbs with smart bulbs. Some popular smart light brands include Philips Hue, LIFX, and Kasa.
Smart Appliances
Smart appliances can be controlled and monitored remotely as well. Examples include smart refrigerators, ovens, coffee makers, and washing machines. These appliances can be programmed to start and stop at specific times, or to send alerts when maintenance is required.
Depending on the refrigerator, it could allow you to check your inventory, create a shopping list, and even order a grocery delivery.
Smart Home Security
Smart home security devices include cameras, sensors, and door locks that can be monitored remotely. They can be programmed to send alerts when motion is detected or to lock and unlock doors automatically. Some popular smart home security systems include Ring, Nest, and SimpliSafe.
Oftentimes, you can also access your cameras by voice command on your smart display or smart tv.
Smart Thermostats
Smart thermostats allow you to control the temperature in your home using a smartphone app or voice commands. They can be programmed to adjust the temperature automatically based on your schedule or preferences. Some popular smart thermostats include Nest, Ecobee, and Honeywell Home.
Smart Entertainment Devices
Smart entertainment devices include smart TVs, soundbars, streaming devices, and speaker systems that can be wirelessly connected to your smart home system. They can be controlled using a smartphone app, voice commands or even programmed to play specific content at specific times. Some popular smart brands include Samsung, LG, Roku, Fire TV, and Apple TV.
Overall, the components of a smart home work together to create an interconnected system that can be controlled remotely or automatically.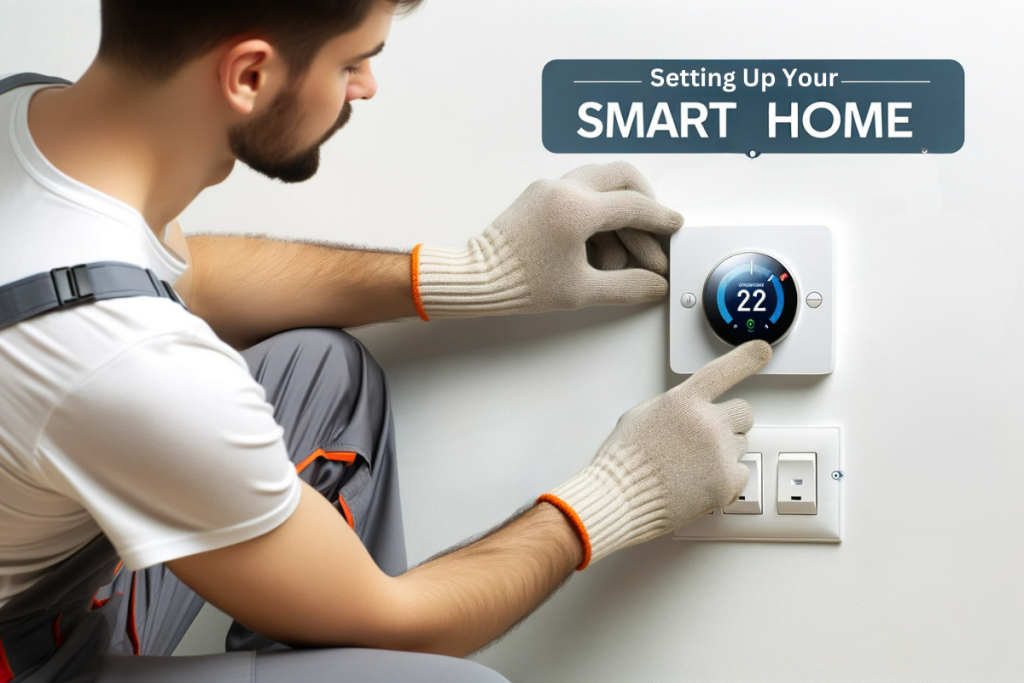 Setting Up a Smart Home
Setting up a smart home can seem like a daunting task, but with proper planning, installation, and integration can be a breeze. In this section, we'll guide you through the process of setting up your own smart home.
Planning
Before you begin your smart home installation, it's important to plan out what you want to achieve. Here are a few things to consider:
Budget: Determine how much you're willing to spend on your smart home setup.
Ecosystem: Choose an ecosystem that works for you. Some popular ecosystems include Amazon Alexa, Google Assistant, and Apple HomeKit.
Devices: Decide what types of devices you want to include in your smart home.
Compatibility: Ensure that all your devices are compatible with your chosen ecosystem. The more natively integrated they are the better. For instance, Amazon owns both Alexa and Ring, making the integration process more streamlined.
Installation
Once you've planned out your smart home setup, it's time to start the installation process. Here are some steps to follow:
Set up your smart speaker or display: This is generally an easy install. You'll plug in the device and download the corresponding app. The app will walk you through setup and connecting the speaker or display to your WiFi.
Install your hub: If your ecosystem requires a hub, install it first. The hub acts as a central point of control for all your smart devices. It's certainly possible that only some of your devices will utilize the hub.
Install your devices: Follow the manufacturer's instructions to install your smart devices. This may involve replacing your existing devices or adding new ones.
Connect to Wi-Fi: Connect all your smart devices to either your Wi-Fi network or directly to your wireless hub.
Test your devices: Test each device to ensure that it's working correctly.
Integration
Now that you've installed your smart devices, it's time to integrate them into your daily routine. Here are some tips:
Create routines: Use your ecosystem's app to create routines that automate your smart devices. For example, you could create a routine that turns off all your lights when you leave the house.
Voice control: If your ecosystem supports voice control, use it to control your smart devices with your voice.
Smartphone control: Use your smartphone to control your smart devices from anywhere.
Maintaining a Smart Home
Keeping your smart home running smoothly requires regular updates, troubleshooting, and repairs. Here are some tips to help you maintain your smart home.
Regular Updates
Regular updates are critical to ensuring your devices are running well and remain secure. You should check for updates on a regular basis and install them as soon as they become available. This will ensure that you keep your devices current with the latest security patches and bug fixes.
Some devices might have automatic updates that you can enable. I would highly recommend turning those on.
Troubleshooting
Troubleshooting becomes inevitable with smart home equipment. This is especially true if you have a lot of gadgets attached to your system. Oftentimes this can be as simple as power cycling your affected devices and/or router or smart home hub. Remember, that the issue could in fact be caused by another device on your network that isn't communicating properly with the device that's giving you the trouble.
Power cycling involves unplugging the device for 10 seconds and then plugging it back it. Upon restarting, the issues will usually sort themselves out.
Also, be sure to check the device's user manual or manufacturer's website for troubleshooting protocols which should be labeled according to specific problems. If all else fails, you may have to resort to a factory reset. Just keep in mind that this will erase all your data and settings, so make sure to back up any important data before resetting the device.
Repairs
If your smart home device requires repairs, it's recommended that you contact the manufacturer or a certified repair technician. Do not attempt to repair the device yourself, as this can cause further damage and void the device's warranty.
If your device's warranty has expired, take into consideration the cost of repairs vs. the cost of a replacement. In many cases, it's going to be more cost-effective to replace your device.
| Maintenance Type | Tips | Frequency |
| --- | --- | --- |
| Regular Updates | Ensure software/firmware is updated | Monthly |
| Troubleshooting | Try restarting devices/refer to user manual | As needed |
| Repairs | Consult professionals for complex issues | Yearly check or as needed |
| Cleaning | Dust and clean devices to ensure optimal function | Bi-monthly or as needed |
| Battery Check | Replace batteries in devices that aren't hardwired | Annually or as battery dies |
Future of Smart Home Technology
While it's true that smart home technology has come a long way in recent years, the fact is that it's only going to continue to evolve. In this section, we're going to look at some of the latest trends and developments we believe that you can expect to see in the coming years.
Increased Integration
One of the biggest trends in the smart home industry is the increasing level of integration between different devices and systems. In the past, smart home devices were often standalone products that didn't work well together. However, as technology is advancing, it's becoming easier to integrate third-party devices.
Voice Controlled Digital Assistants
Digital assistants such as Alexa and Google Assistant are advancing rapidly. They can already recognize your voice and tailor a response specifically to you. But, there's certainly more to come.
AI is taking the world by storm and you can bet the leading companies in this space won't be left behind. Our bet is that voice assistance will soon become more conversational and less robotic. As an example, if you've experimented with ChatGPT lately, you've probably had the experience of how it's like you're texting an actual person.
Now, apply that same sort of technology to your Google Assistant. This is one of the more immediate changes I think you're going to see in the near future.
Smart Security
Smart security devices will likely change across the board – everything from smart locks and doorbells to cameras and motion sensors.
The AI face recognition in your security cameras will certainly become incredibly fast and accurate. This can allow for personalized settings and triggers to engage whenever a specific person enters a room.
Imagine walking up to your front door and it unlocking automatically before you can reach the handle, either being engaged by a proximity keyfob or your video doorbell's face recognition.
Lastly, imagine that a delivery driver rings your video doorbell and Alexa responds for you because you're at work. She knows you're not home, not only because she saw you leave the house, but the GPS on your smartwatch also shows that you're 10 miles away.
Alexa explains that you're not available right now and inquires whether the package will need a signature. The delivery driver responds that it will and Alexa patches you in on your cell phone. The driver holds a QR code to the camera, which you scan and sign digitally. Alexa says "Thank you, sir. Please leave the package to the right of the door, where I can keep a close eye on it".
Energy Efficiency
Better energy efficiency will always be part of the plan. For instance, smart thermostats can already learn your habits and adjust the temperature accordingly, while smart lighting can automatically turn off when you leave a room.
Soon it may know exactly who is in the room, though – maybe by just the sound of your voice. Now, let's say that it knows the temperature preferences of each member of your family and can adjust accordingly. They're already doing this with geolocation.
Lastly, maybe your security cameras have thermal energy sensors built in. They can alert you of a window being cracked or even of poorly insulated areas of your home.
Conclusion
With the ability to control and automate your home appliances and devices, smart home technology can enhance convenience, comfort, and security for your daily life.
Setting up your smart home can save energy, reduce your carbon footprint, and lower your utility bills. With the help of sensors and automation, you can be sure that your home's always at an optimal temperature, and that lights and appliances are only on when you need them to be.
Smart home technology can also enhance your safety and security. With features like smart locks, cameras, and motion sensors, you can monitor your home from virtually anywhere. Not only that, but receive alerts when something occurs you wish to be notified about.
Overall, smart home devices are a valuable luxury for any homeowner looking to improve their quality of life. With a wide range of devices and systems available, you can customize your smart home to meet your specific needs and preferences.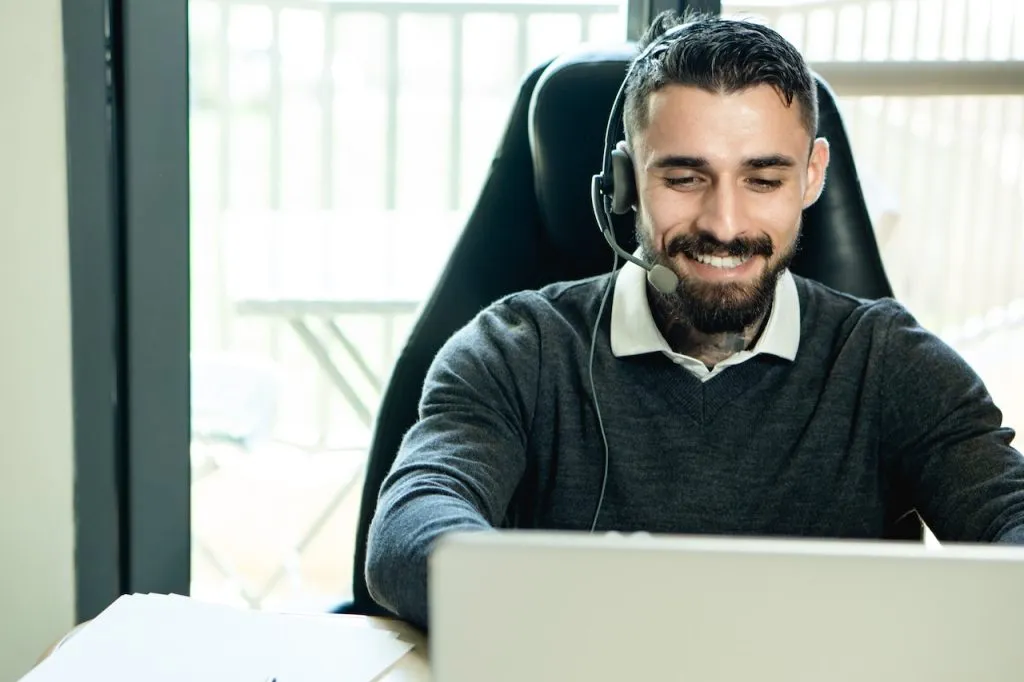 Still Have Questions?
Try our smart home support services!