Smarter Home Guide is supported by its audience. When you purchase through links on our site, we may earn an affiliate commission. Learn more here.
Voice-activated smart speakers have become all the rage in the last few years. The level of convenience they offer when it comes to simple tasks is hard to beat. Not to mention, they conveniently allow you to fill your home with just about any music you like at the drop of a hat. But what if we said that the fun doesn't end there? What if we took it to the next level, picking up where the Alexa smart speaker left off?
While a lot of people use the voice feature in smart speakers like Alexa around the house, many of us have wondered if these devices were just as good outside. Whether you're going camping or simply barbecuing in your backyard, an outdoor speaker opens up a range of possibilities with its increased functionality.
The basic requirements of a versatile speaker would be that it is battery-powered and resistant to water. Let's have a look at where Alexa stands on this, and discover what outdoor and water-resistant options there are today.
Is Alexa Waterproof Or Even Water Resistant?
There aren't currently any Amazon Echo speakers built to be waterproof or water-resistant, however there are some third party options. Amazon's Alexa enabled speakers have been mostly designed to use indoors.
The one exception to that would be their Echo Frames, which are eyeglass frames with built-in Alexa. They have an IPX4 rating which would easily sustain most degrees of short-term rain exposure.
IP Rating

An international standard used to rate the effectiveness of an electrical enclosure's ability to guard against foreign bodies such as dust and water.
Is There A Waterproof Alexa Speaker?
There are actually weather-resistant Alexa speakers that aren't manufactured by Amazon. Amazon has allowed several third-party manufactures to use or access Alexa's AI in their smart products. There are a few of those which are rated as water-resistant or even waterproof.
To illustrate this, we've actually selected our top 2 recommendations for waterproof Alexa powered speakers. With these, you can stay confident that they'll stay dry on the inside while you wreak havoc on the outside!
Ultimate Ears Megablast
The Best Waterproof Outdoor Alexa Speaker
[amalinkspro type="image-link" asin="B075WKS4D8″ new-window="true" apilink="https://www.amazon.com/dp/B075WKS4D8?tag=smarterhome-amalinks-20&linkCode=osi&th=1&psc=1″ addtocart="false" nofollow="true" alt="Ultimate Ears MEGABLAST Portable Waterproof Wi-Fi and Bluetooth Speaker with Hands-Free Voice Control – Graphite" alignment="aligncenter"]https://m.media-amazon.com/images/I/41p-cooEXWL._SL500_.jpg[/amalinkspro]
The Megablast is a portable, waterproof Bluetooth and Wi-Fi speaker with a built-in Alexa voice assistant. What we liked best about this device is its great sound quality despite its compact size.
These portable speakers are cylindrical in design and available in various colors. This currently includes Graphite, Blizzard, Blue Steel, Merlot, Mojito, and Lemonade.
Designed similar to the rugged Boom (also by Ultimate Ears) exterior, the Megablast is rated IP67. Basically, it can survive being immersed in water for up to 1 meter for 30 minutes. It also has a battery life of 12 hours, so you can get a full day of use on a single charge.
Another bonus, if you really want to party: You can also pair two Megablast speakers to play in a stereo mode. If you want to pull out all the stops, you can pair up to 8 Megablasts. Who needs a DJ?…
From playing your favorite music to setting a timer for your smoker, Alexa really works brilliantly with the Megablast design.
Ban & Olufsen Beosound A1 (Gen 2)
Best Waterproof Alexa Shower Speaker
[amalinkspro type="image-link" asin="B085R59TVK" new-window="true" apilink="https://www.amazon.com/dp/B085R59TVK?tag=smarterhome-amalinks-20&linkCode=osi&th=1&psc=1″ addtocart="false" nofollow="true" alt="Bang & Olufsen Beosound A1 2nd Gen Portable Wireless Bluetooth Speaker with Voice Assist & Alexa Integration, 3 Microphones for Great Call Quality, 18-Hours Playtime, IP 67 Dustproof and Waterproof" alignment="aligncenter"]https://m.media-amazon.com/images/I/313HhPH3NuL._SL500_.jpg[/amalinkspro]
Water-resistant functions for outdoor and shower speakers are essentially the same. However, you might want to consider something more compact to fit on the shower ledge. For this reason, we thought it might be important to find the most convenient Alexa-powered shower speaker.
The Beosound A1 is a perfect combination of portability and quality sound. It also offers a level of durability which might be a necessity if you're anything like me in the morning… Compact in size, it is one of the best portable speakers on the market.
Built low to its base and wide, you'll not have to worry much about knocking it over into your bathwater. It wouldn't much matter though, because Beosound A1 sports an IP67 rating as well.
And of course, the reason you're here, the A1 has Alexa built-in, so you can access your voice assistant while either singing in your shower or relaxing in your tub. It not only works brilliantly as a shower speaker though, but with 18 hours of battery life, it also doubles as an outdoor Echo replacement as well.
Check out this article on The Top 5 Google Assistant Waterproof Shower Speakers.
Conclusion
While Amazon hasn't yet created a waterproof smart speaker, there are options available. With the integration of Alexa into certain third-party devices, you can have a great Echo alternative that withstands the elements.
Whichever device you choose, make sure to check its IP rating so you know how water resistant it actually is. You can find a chart here that tells you exactly what each rating means.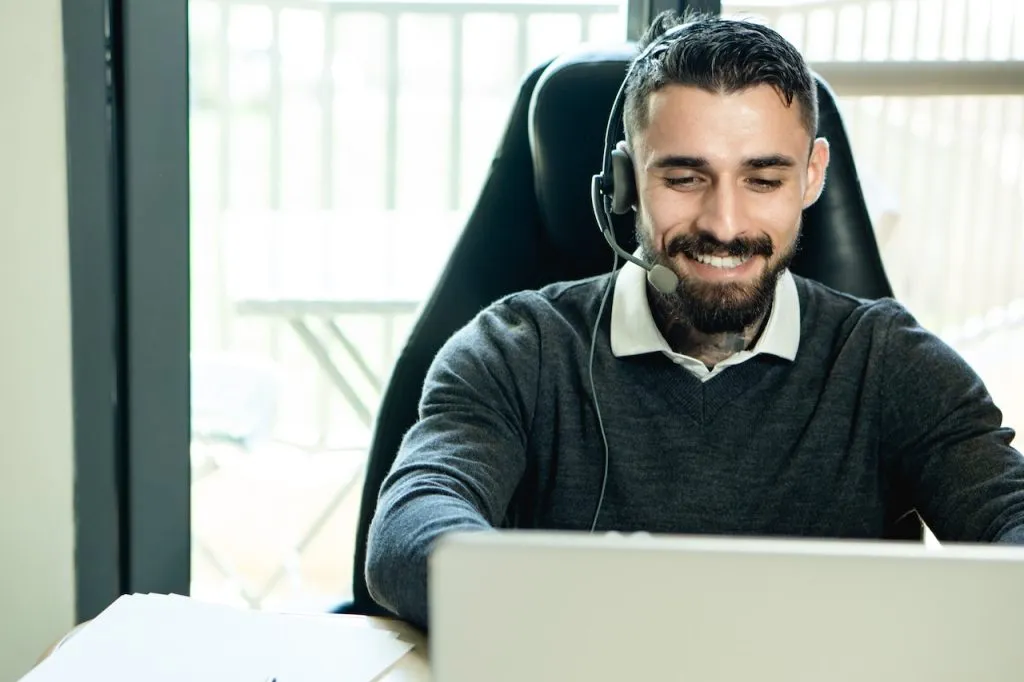 Still Have Questions?
Try our smart home support services!