Smarter Home Guide is supported by its audience. When you purchase through links on our site, we may earn an affiliate commission. Learn more here.
DIY home security kits are more popular than ever, and more and more consumers are using them to easily custom-equip their own homes. These kits can be self-monitored with today's technology, if you choose, for no monthly cost.
Today we'll be comparing two reputable brands in this alarm system showdown – Lifeshield vs Ring. Which one is better? We'll give you the facts and let you decide.
Update: Lifeshield is now Blue by ADT.
What Is The Ring Alarm?
The Ring Alarm is a wireless DIY Smart Home Security Kit with much more functionality than the now obsolete hardwired versions that needed to be installed by a professional.
Ring Alarms come complete with a keypad, window and door sensors, motion detectors, broken glass sensors, and optional security cams, inside and out.
As mentioned above, you can choose professional monitoring or self-monitor through apps, text messages and push notifications.
Ring Alarm Monitoring Cost
If you choose professional monitoring with a Pro package by Ring it will cost you $20 a month or $200 annually. A plus package will allow you to self monitor your home at just $10 per month or $100 per year.
With this price, you have the ability to link to your devices to access video streaming and recordings to an unlimited number of Ring doorbells and cameras within your home. Fortunately, Ring doesn't bind you with any long term contracts. If you decide professional monitoring isn't for you, you can cancel at any time without penalty.
Once you subscribe to Ring's 24/7 professional monitoring, you enter a 7-Day Practice Mode where you can get better acquainted with your system without the worry of accidentally dispatching emergency services.
Every system comes with a free 30-day trial of the Ring Protect Pro Plan, which gives you a taste of all of the perks of professional monitoring, including cellular backup, recording, and even 10% off select Ring purchases online.
Ring Alarm Without Monitoring
Of course, just like many other DIY smart home security systems, Ring kits can be self-monitored.
With Ring Self Monitoring you can opt for receiving mobile push, text and email notifications if the system detects a potential security threat, so keeping tabs on your home wherever you are is easier than ever.
Like most other systems, emergency services will not be automatically notified of a possible threat if one is detected while using self-monitoring. Self-monitoring actually proves just as effective for most users, as it's pretty easy to call 911 if you deem it necessary.
What Is A Ring Cam?
Camera components from Ring can be purchased separately in addition to (or set up independently without the alarm system) your Ring security system, and the brand offers a variety: basic indoor, stick up (indoor or outdoor), spotlight and/or floodlight (both outdoor with lights).
Any of these provide motion detection alerts, streaming capabilities, and two-way talking with included speaker and microphone.
Ring 14 Piece kit
The Ring Alarm 14-Piece Kit (check current Amazon pricing here) is a standard, reasonably priced selection among a variety of bundles. It includes a base station that maintains a connection to your system's connectivity online and to your mobile devices.
There are 2 keypads to arm or disarm the system from within your home, 8 contact sensors to alert you when a door or window is opened, and 2 motion detectors. Finally, there's a range extender that stretches the base station's signal to all of your components.
Just like many similar products on the market, Ring's 14-Piece kit offers a quick and easy self-installation, so that you can personalize your home's reinforcements to ensure your peace of mind.
All components included in this kit are covered over a 1-year warranty, and auxiliary doorbell, camera, and lighting products can be added to enhance home protection best suited in fulfilling your needs.
Pros
The base station, or foundation of the entire security system, has several connectivity options, including Ethernet, Wi-Fi, Z-Wave, Zigbee, optional Bluetooth for Setup, as well as Cellular Backup with a $10/month Ring Protect Plus subscription. In cases of emergency, it also is powered by a rechargeable 24-hour battery backup to prolong monitoring features.
It wouldn't be considered a smart home security system without some additional integration: the Ring Alarm 14-Piece Kit is offered with a free Echo Dot (3rd Gen), working with Alexa to control security features also functional by use of the keypad or mobile app. Ask Alexa to arm, disarm, or even check the status of your security system. The Ring app also allows full management of the system when you're home or away!
You can rely on Ring customer support for troubleshooting issues or basic questions/concerns. Even with system difficulties, customers have consistently reported patience and dedicated assistance from Ring representatives.
Cons
Some customers have reported issues about included contact sensor functionality; specifically, many of them have been installed only to appear faulty and/or defective. Fortunately, Ring customer service has accommodated these issues with replacements.
Ring customers have also experienced problems with motion sensors malfunctioning. From false alarms to complete nonfunctioning, some parts of the kit have been reported inconsistent and unreliable.
For a comparable price to Lifeshield's Smart Home Security Kit, the Ring Alarm 14-Piece Kit does not offer a camera. An additional purchase is required for video monitoring.
What Is ADT Lifeshield?
Lifeshield was the pioneer of wireless home security systems. They are owned now by ADT and are a top contender with the Ring Alarm system. Lifeshield makes excellent smart alarm systems that can be self or professionally monitored.
Lifeshield Monitoring Cost
While Lifeshield (found here on Amazon) also offers a full free month of 24/7 professional monitoring and similar benefits, it comes in at just about double the cost.
For a recurring fee between $20-30 a month (depending on the kit), any security threats will automatically alert you and the proper emergency service and store your system's video recording for up to 30 days.
Just like Ring, Lifeshield's optional professional monitoring is a month-to-month subscription, so you don't have to worry about any long-term contracts if you choose to subscribe.

Lifeshield also offers an additional two layers of protection for your system: cellular signal and text as opposed to only Wifi and landline phone connectivity.
This way you'll stay protected in the event that your wifi goes down. Let's look at self-monitoring with your Lifeshield alarm system.
Lifeshield Without Monitoring
With higher professional monitoring rates, self-monitoring is a bit more appealing when considering Lifeshield's Smart Home Security Kit.
Of course, that is the preference for many anyway. Plenty of customers have gladly endorsed their use of self-monitoring as a more cost-effective option.
Lifeshield self-monitoring provides system alarm alerts just as professional monitoring does, as notifications will be sent through your mobile app if a system component is triggered.
This gives you the option to determine if the notification is a legitimate threat and notify the authorities yourself.
Because most of the kits already come with an indoor smart camera, you can get a live view of its surveillance or access specifics with its 24-hour video storage.
With both professional and self-monitoring, you have the ability to create custom alerts and unique keypad entry codes so you can double down on your home accessibility.
Lifeshield Cameras
In the Lifeshield Smart Home Security Kit, you will receive one Wifi-enabled indoor smart camera that automatically records whenever movement is detected, sending you a notification and preview so you can keep an eye on your home from virtually anywhere.
As previously mentioned, these basic cameras automatically come with 24-hour video storage, but 30-Day video storage can be purchased and enabled through the Lifeshield app.

Lifeshield also offers additional camera components for purchase to enhance your security system's surveillance capabilities – both indoor and outdoor.
All indoor smart cameras and outdoor cameras are equipped with custom motion detection settings, night vision, and HD video. Similar to Ring's Doorbell product, Lifeshield also has an HD Video Doorbell.
Lifeshield Smart Home Security Kit
If you're looking for affordability and functionality, the Lifeshield Home Security Kit could be a top contender for your home.
With an incredibly simple installation, the system is definitely do-it-yourself, but you do have the option of having it professionally installed through the company.
Depending on the kit, you'll receive pet-friendly motion sensors, door/window sensors, a fire safety sensor, and an indoor camera capable of motion detection, live video, and recording (read the description of your particular purchase to make sure it's the best one for you).
Similar to Ring's system purchasing options, the system is completely customizable to suit your wishes for security, meaning you can always add more components to cover every desired area in your home.
I will say that Ring is more easily customizable in my opinion. Accessories are more readily available on Amazon, and they usually have them at Home Depot and Lowe's.

Pros
Unlike the Ring Alarm 14-Piece Kit, some Lifeshield Smart Home Security Kits offer an indoor camera. This makes for greater functionality and surveillance at the touch of a smartphone via the Lifeshield mobile app.
Many customers claim to have had few to no false alarms upon setup and continued use. While circumventing this issue can quickly become a concern for many DIY security system homeowners, Lifeshield does a pretty good job of preventing it altogether. Maybe the pet-friendly motion sensors really know their stuff after all!
Self-monitoring be extremely effective and can cut costs for the homeowner.
Cons
Lifeshield has received a significant amount of backlash about its customer support; many users have complained about little to no assistance or response when encountering issues in the setup process. Unless it's through a subscription to professional monitoring, relying on Lifeshield's guidance for system troubleshooting could be a gamble.
Some components–sensors especially–are said to be made of a bulky, lower quality material, making some pieces difficult to mount. While mostly wireless, the system's number of pieces may be difficult for some to properly assemble.
Clearly, Lifeshield's professional monitoring is a bit pricier than that of Ring Alarm Kits. Depending on what your expectations are for your home security system, that extra fee every month may be too much on top of the initial equipment purchase.
Conclusion: Ring versus Lifeshield
All in all, for similar prices and kit contents, both Lifeshield and Ring provide the most bang for your buck. The ease, affordability, and simplicity of personalizing your very own home security kit is incredibly accessible with both products.
Accessible Integration & Cheap Monitoring
With its smart home features and sexy modern design, Ring is starting to become the wireless system of choice for many. With inexpensive professional monitoring costs, Ring might be up your alley if you want the help of a 24/7 surveillance team. Though these flashy features may catch the attention of many smart home enthusiasts, there are some potential drawbacks such as the possibility of faulty sensors needing to be replaced. The system's positive reviews certainly outweigh the critical ones.

Reliability & Cohesive Components
Stemming from the reputable home security company ADT, Lifeshield has reliability on its side. Sure, professional monitoring is notably more expensive than that of Ring's, but self-monitoring can be just as effective. Some kits including an indoor camera for increased surveillance. Though functionality is pretty good across the board, customer service has not always been super dependable.
Of course, each system has its ups and downs, but both have proven worthy. It all depends on your personal preferences. Personally, when I was faced with the decision Ring vs Lifeshield, I went with Ring and I have no regrets.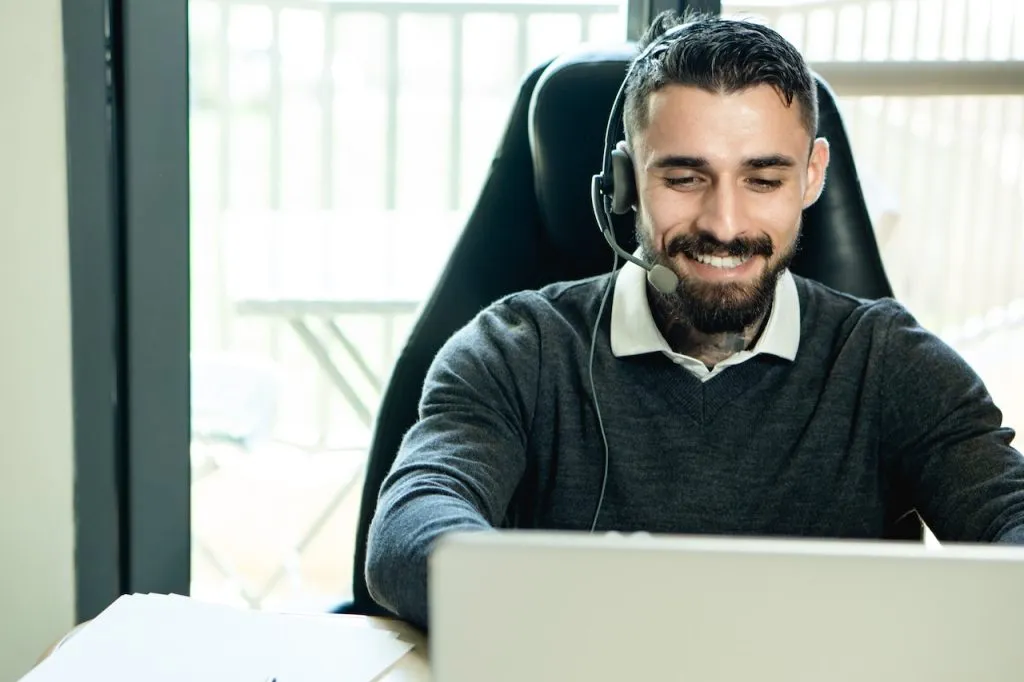 Still Have Questions?
Try our smart home support services!