Smarter Home Guide is supported by its audience. When you purchase through links on our site, we may earn an affiliate commission. Learn more here.
Setting up 2 WiFi networks in one house can be beneficial in several scenarios. You may want to extend your WiFi range or limit access to certain parts of your network, for instance. Are these WiFi configurations possible, and will they cause any problems with your home network or internet connection?
It is not only possible to set up 2 wifi networks, but there are multiple methods for doing so. The manner in which your router(s) are configured will determine the function and accessibility of your networks.
You should first consider your purpose in adding another network, as this will help you decide which options are best for you. In this article, we'll cover those options and help you along the way in configuring your home's WiFi.
Can You Have 2 WiFi Networks In One House?
You can absolutely have two networks in the same household. While most homes will use two WiFi networks built within a dual-band WiFi router, you might also add a second router to your configuration in an effort to achieve a more robust solution.
The configuration possibilities will depend on your equipment and what settings are available for those devices.
Setting up an additional router can expand the wireless range of your network or create separate networks that do not share information. For instance, you might have a dead spot in your house that you would prefer to have its own dedicated network.
Or maybe you have sensitive business data on your computer. It this case, you might decide on a completely isolated network from the rest of your family to shield against malware.
In the case of using a second WiFi band on the same router, it could very likely be to cater to different device needs, such as signal strength and speed. Many people go this route to create a guest network that does not allow visibility to other devices in your home.
Using Two Wi-Fi Networks On One Router
If you have a simultaneous dual-band WiFi router, it will allow you to set up two networks within the same router. That's because dual-band routers have two separate radio components – one operating at 2.4GHz and the other operating at 5GHz.
In addition to that, many routers will allow you to set up a separate "Guest Network" which will usually live in the 2.4GHz signal. Some newer routers will also give you the ability to set up a Guest Network on the 5GHz band.
The 5GHz signal range allows for faster transmission speeds, but it is more susceptible to interference and has a shorter range than the 2.4GHz range. This is better used for things like streaming and gaming.
The 2.4GHz range is not as fast, but it has a longer range and is less susceptible to obstacles such as walls in your home, causing signal disruptions. This signal range is suitable for devices further from the WiFi router and with lower speed requirements from the network.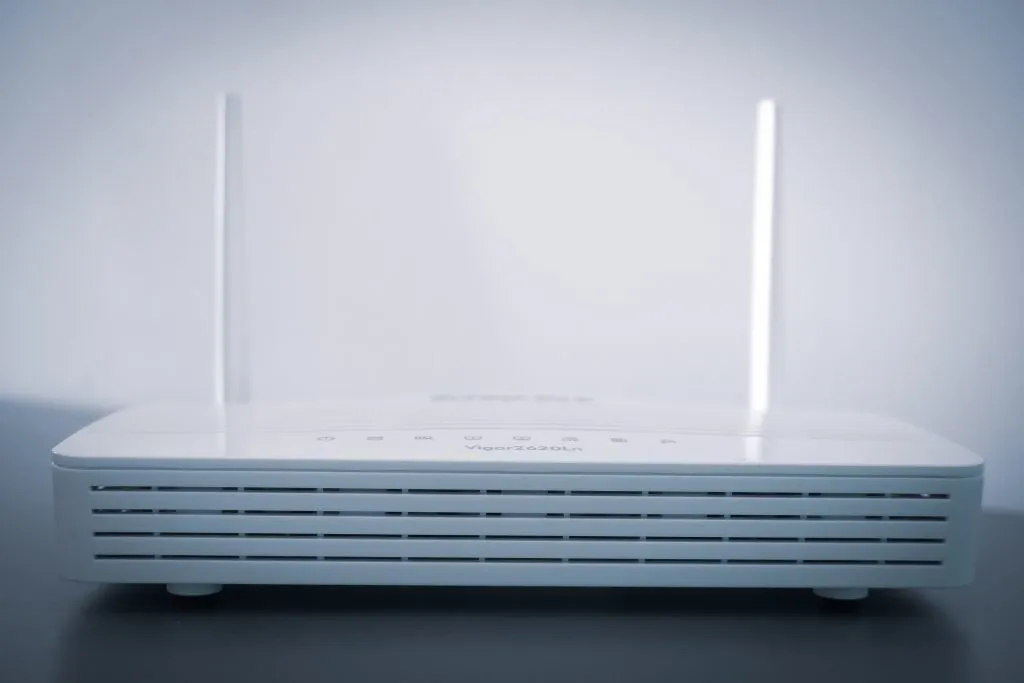 Potential Roadblocks In Setting Up 2 Wi-Fi Networks On One Router
You have a Selectable Dual-band Router – Most likely, you will have a Simultaneous Dual-band router, which will allow you to run both 2.4 and 5 GHz at the same time. Some, however, can only run one frequency at a time. These are referred to as Selectable Dual-band routers.
Even in this case, it may still allow you to set up a guest network. Check your router's owner's manual.
Your router only allows for Band Steering– Some dual-band routers use a process referred to as band steering to automatically transition your devices between the 2.4 and 5 GHz networks, depending on which will provide optimal performance in a given situation.
While many of these will allow you to turn band steering off, some will not. Most of these are new routers that will provide the ability to set up a Guest Network, however. So, you can probably still set up a second network in this case.
Can You Have Two Wireless Routers In One House On Different Networks?
You can use two wireless routers in one house on different networks, sharing the same internet connection. The WAN port on the secondary router must be connected to a LAN port on the primary router.
The IP address of the primary router should then be set as the default gateway of the second router. You'll also want to set the channel on the primary router to either 1 or 6 and the secondary router's channel to 11. This will prevent signal interference between the networks.
Linking the two routers through WiFi will only allow you to extend the current network; this is why you will need to hardwire it with an Ethernet cable.
Extending your current network with a second router isn't a common WiFi arrangement since a wireless access point since there are cheaper options, such as WiFi access points and WiFi extenders. We'll cover this next, but we recommend at some point upgrading to a mesh WiFi system. Mesh WiFi will blanket your home with a strong signal and will usually allow for a guest network.
Tips To Setting Up A Second Router As A Separate Network
Setting up a second WiFi router as an independent network that uses the same internet connection as your primary router can be a complex undertaking if you are not too tech-savvy.
There are several setting changes you will need to make on the second router, and you will need a basic understanding of IP address protocols, DHCP, and WiFi channels.
Here are a few tips to remember if you choose to go this route on your WiFi network.
Leave the settings on the primary router. Change the settings on the secondary router to avoid creating problems on the original network.
Find the IP address of the primary router. This will be the IP address you use to input as the default gateway on the second router.
Both routers will have DHCP enabled. Both routers will issue IP addresses to the devices connected to their own networks.
Avoid channel clash. Set the routers to use different channels to avoid them competing for the same channel space.
How Do I Set Up 2 Routers On The Same Network?
You can also set up 2 WiFi routers on the same network, but this configuration would require different connections and settings compared to the other scenarios we have discussed.
The purpose of this type of connection would be for a different reason as well. You would normally use this to extend the WiFi range in your home while keeping all the devices on the same network so they can communicate with each other.
(A simpler, and often more affordable, solution for this would be to purchase a WiFi Extender. We recommend this one from Amazon. This can be connected wirelessly and quickly.)
Typically, with a second router, you will need a hardwired ethernet connection between the two routers to achieve this setup. Some will, however, accept a wireless connection between the two routers.
Cable-connected routers are more common, so we will stick with an explanation for this arrangement.
The ethernet cable at the primary router side (the router connected to the internet) must be plugged into one of the LAN ports, usually numbered, on the back of the router. Any LAN port will do.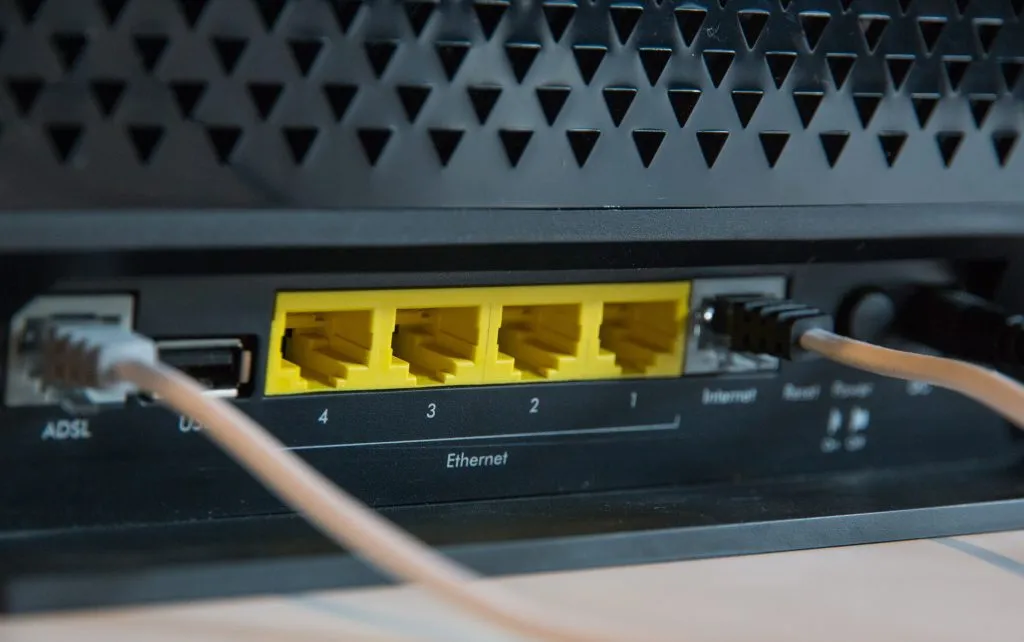 The remote end of the cable must plug into a LAN port on the back of the secondary router. The DHCP setting must be disabled in the admin section of the secondary router.
In this configuration, the secondary router is acting as a WAP or wireless access point and simply passes the data to the primary WiFi router for processing.
The primary WiFi router will manage the traffic and issue dynamic IP addresses to devices joining the network.
SHG's #1 Recommended Networking Solution
If you're looking to update your home network, you might want to consider going with a mesh Wi-Fi system. Especially if you're using smart home devices.
A mesh network allows you to blanket your property with Wi-Fi using several access points that share the same network.
This allows you to seamlessly transition to any area of your house and still be near a router, receiving a solid signal.
Eero's Wi-Fi 6 (found here on Amazon) is our #1 recommended mesh system. It's the setup I use personally and it will allow you to toggle on a guest network that can be used however you like.
[amalinkspro type="image-link" asin="B08ZK2BHP2″ new-window="true" apilink="https://www.amazon.com/dp/B08ZK2BHP2?tag=smarterhome-amalinks-20&linkCode=osi&th=1&psc=1″ img-size="500,500″ addtocart="false" nofollow="true" alt="Amazon eero 6+ mesh Wi-Fi system | Fast and reliable gigabit speeds | connect 75+ devices | Coverage up to 4,500 sq. ft. | 3-pack, 2022 release" alignment="aligncenter"]https://m.media-amazon.com/images/I/41ItPIy8JmL._SL500_.jpg[/amalinkspro]
Covers up to 4,500 Sq ft
You can also add on additional mesh devices to expand your coverage.
Handles Up to 500 Mbps
This is perfect for most households. If you choose to you can opt for the Pro version for up to 1 GBPS.
Easy setup and maintenance
Now, I pretended I was doing big stuff in my household when I set ours up. After all, I'm the "smart home guy". Anyone could set this up, though. The instructions are very intuitive.
Does Having Two Routers Slow Down Your Internet?
Two routers on your home network will not necessarily slow down your internet connection since your internet service provider governs that speed metric. The ability to connect more devices to compete with your internet access could, however, allow you to overload your network. This would, in effect, lead to slower response times.
The additional router will allow more devices to connect to your home network and compete for access to the internet. Having too many devices connected to grapple for the same amount of bandwidth can possibly result in a slower internet experience.
Ensure you're using a high-quality WiFi router to minimize your home WiFi connection traffic congestion. Better equipment means a better response time on your WiFi network.
But, again, remember that you can only distribute what your ISP allows for. Having a router capable of handling 1 Gbps doesn't matter if your internet package is only giving you 500 Mbps.
That being said, you may receive a better connection in other areas of your home with the second router, effectively giving you more speed in those areas.
Check this article out on connecting your Chromecast to Wi-Fi…
Conclusion
Setting up two WiFi networks in one house can be achieved with relatively minimal tech skills if a few basic guidelines are observed. Keeping the network solution as simple as possible will produce the best results with the least amount of frustration.
Whether you're looking to isolate your personal devices, extend the coverage area or just optimize your network, adding a second network to your home is probably easier than you think.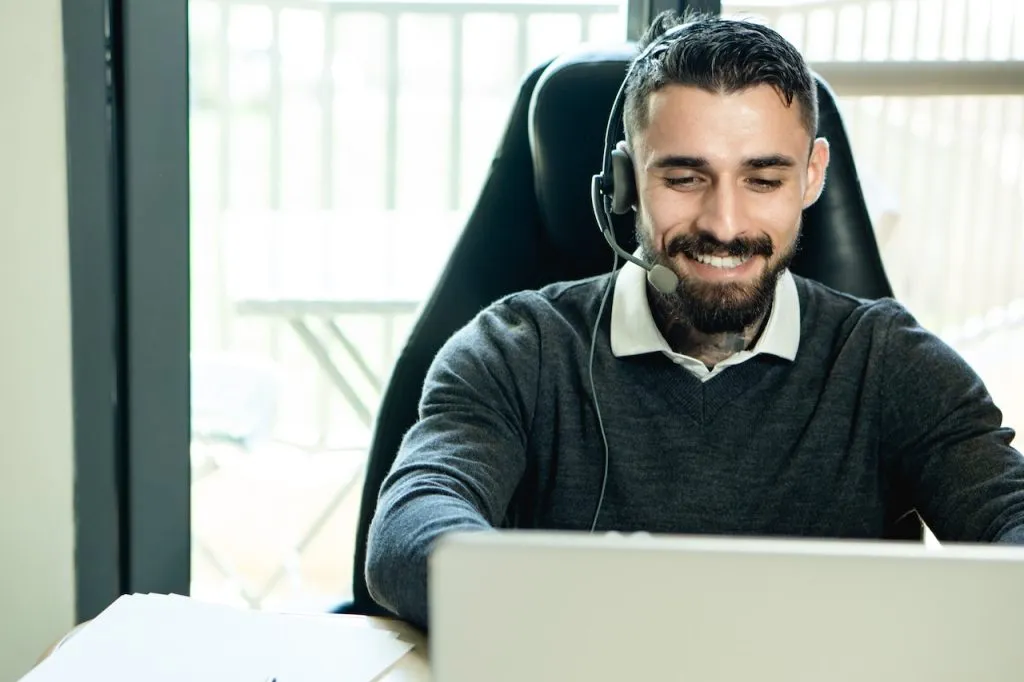 Still Have Questions?
Try our smart home support services!