Smarter Home Guide is supported by its audience. When you purchase through links on our site, we may earn an affiliate commission. Learn more here.
Smart speakers come in a wide range of sizes and specifications. Each one designed with certain needs in mind. Here we're going to be looking at the best smart speakers for playing music. Obviously, sound quality is going to play a big role in these picks, but that isn't all to consider!
Amazon and Google are sharing most of the spotlight in the smart speaker marketplace. Therefore, the first two speakers that would come to mind are the Google Home Max and the Amazon Echo Studio. My next thought goes straight to the Apple Home Pod. But, what If I told you they might not be the best options?
Lets take a look at the obvious picks and then I'm going to show you a couple bonus options that might just Rock Your Socks Off!
Going Beyond Just Sound Quality
Some smart speakers excel in music quality, whereas others excel in terms of tech-savvy features and, how can we forget, the 'voice assistance' of it all. On the flip side, most users prefer their smart speakers to be compatible with other smart home devices, whereas a few others would rather just dance along to the music.
'Don't you worry child', we're going to try our best to provide a holistic review of the best smart speakers available in the industry. Each product will be weighed in terms of smart sound quality and any other mind-boggling features that are worth your time and money.
Amazon Echo Studio | Alexa With Some Bass In Her Voice:
[amalinkspro type="image-link" asin="B07G9Y3ZMC" new-window="true" apilink="https://www.amazon.com/dp/B07G9Y3ZMC?tag=smarterhome-amalinks-20&linkCode=osi&th=1&psc=1″ addtocart="false" nofollow="true" alt="Echo Studio – High-fidelity smart speaker with 3D audio and Alexa" alignment="aligncenter"]https://m.media-amazon.com/images/I/41ylw5fh-dL.jpg[/amalinkspro]
Amazon made bold claims when releasing the Echo Studio, but they also delivered on those claims. Sure, the Echo Dot wasn't meant to rock the house and the regular Echo sounded better, but it still didn't come through in terms of overall volume and bottom-end tonality. The Amazon Echo Studio was a huge hit among tech geeks, audiophiles and air guitarists of all skill levels.
With the introduction of Dolby Atmos and sporting 5 speakers, the Echo Studio is perhaps the most fitting name for this feature. The audio actually sounds like it's coming from all around the room. The speaker automatically scrutinizes the acoustics the space, fine-tuning playback for the perfect sound. This speaker can be paired with a second Echo Studio in stereo or be made part of a multi-room system using other Echo devices.
Compatible streaming services include Amazon Music, Apple Music, Spotify, Pandora, iHeart, SiriusXM & Tidal.
We can't talk Alexa, without bringing up third party integrations. If your smart speaker isn't able to control the devices in your house, then it might as well not be a smart speaker at all – it's just a speaker. Amazon's entire Echo line is compatible with more third-party smart devices than any of its competitors.
Pros:
Immersive "3D" sound
Ability to access Amazon Music HD for millions of songs in Ultra HD
Alexa integrates with many top-of-the-line smart devices.
Cons:
Takes up more space than its predecessors
The 3D sound may be a little confusing for beginner smart speaker users
In addition, what makes it the best smart speaker for music is the fact that it has the best exchange of value for price for users that may be on a budget.
Google Home Max
Now, we're moving over to the second tech giant and their best smart speaker for music. Google's Home Max is a splendid sounding smart speaker with an enormous amount of smart feature technology under its belt. Powered by Google Assistant, this speaker can answer most questions in an instant and control all of Google Nest smart home products.
Set up a powerful stereo pair with a second Max using the Google Home App to really raise the roof. With the ability to add other Google Home/Nest Speakers as a multi-room system, it can recognize as many as 6 different voices (based on their individual Google accounts). Once each account is synced, you and your loved ones can dance along to the same tunes in different rooms or use the speakers as an intercom system.
The Max has a self adjusting EQ to adjust to it's environment for a consistent listening experience. It's 6 built-in microphones measure the acoustics of the room and respond accordingly. The bass sounds great and its rubber pads keep it from rattling on the furniture. If anything, it may be a little too centered on bottom-end and lack in treble a bit for some listeners.
Simply put, the Google Home Max is Google's best speaker for playing music.
Pros:
Lower-frequency response to songs with intense bass
Excels in each type of listening experience, whether multi-room or private party
Clear and subtle audio output
Cons:
It is easy to notice the system thin-out or maximize sound settings (usually during a transition of genres)
Not compatible with Apple or Amazon Prime Music
Apple Home Pod
Found here in your Apple Store
From our 3rd tech Giant, the Apple HomPod. There's no doubt, this is a great sounding speaker. If you're already an Apple fanatic, you're going to love the Home Pod's audio output. If not, however, you're going to have a very difficult time listening to anything that isn't from Apple Music.
A huge downside to this speaker for me is that it can't stream from any other services. The only workaround is to stream music from a streaming app (e.g. Spotify, Pandora, etc) on your iOS device through Apple AirPlay. Siri is also limited in its library of compatible smart devices to control.
On the bright side, it can also either be paired with other Home Pods to play audio in unison or can be used in stereo-mode. The hardware and software are tweaked to deliver a pristine sound quality.
Pros:
Great sound quality for modern music
User friendly for Apple users
Cons:
Sound quality cannot be adjusted for the most part
Only plays music from Apple Music
Can't be set up or used in conjunction with non-Apple devices (e.g. Android)
Bose Home Speaker 500 with Alexa
[amalinkspro type="image-link" asin="B07FDF9B46″ new-window="true" apilink="https://www.amazon.com/dp/B07FDF9B46?tag=smarterhome-amalinks-20&linkCode=osi&th=1&psc=1″ addtocart="false" nofollow="true" alt="Bose Home Speaker 500: Smart Bluetooth Speaker with Alexa Voice Control Built-in, Black" alignment="aligncenter"]https://m.media-amazon.com/images/I/41DEXHM8zLL.jpg[/amalinkspro]
Wait, what?! How does Bose make it in this conversation? Do they have their own virtual assistant now? No, not exactly…
Amazon plays really well with other companies and has partnered with some of the best names in tech on several integrated partnerships. This great-sounding smart speaker not only plays great music, but it also has Alexa built-in. Yes, the same exact Alexa that the Amazon Echos have.
The Bose Home Speaker 500 may be a little pricey as compared to its competitors, but it sounds good and sports the Bose logo (and reputation). To be completely honest, it's pretty loud, but the bass starts to distort the speaker a little as you crank the volume. I really like the digital display though.
In terms of a holistic smart speaker, however, the Amazon Echo and Sonos One (next on our list) make for a better exchange for value and price point. Besides multi-speaker capabilities and a user-friendly Home app, the Bose could have done better in terms of bass response and sound clarity.
Pros:
Alexa integrated – very versatile
Recognized voice commands even at high volume
Cons:
Sound quality can be improved
A little pricey
Sonos One (Gen 2) with Alexa
Check Amazon's Current Price Here
[amalinkspro type="image-link" asin="B07NJQFL4X" new-window="true" apilink="https://www.amazon.com/dp/B07NJQFL4X?tag=smarterhome-amalinks-20&linkCode=osi&th=1&psc=1″ addtocart="false" nofollow="true" alt="Sonos One (Gen 2) – Voice Controlled Smart Speaker with Amazon Alexa Built-in – White" alignment="aligncenter"]https://m.media-amazon.com/images/I/51Eu23Pep5L.jpg[/amalinkspro]
Over a decade ago, Sonos managed to master multiroom audio and smart speaker capabilities in previous models. Imagine how far they would have come now.
The first thing I'd like to point out here is that Sonos supports both Google Assistant and Alexa. Even if we look past this obvious advantage, the massive upgrades in Gen 2 offer great sound quality, rich audio output, user-friendliness, and clean design.
This speaker is the best in clear, crisp sound quality on the list. It doesn't have as much bass as the Echo Studio though. If you go with the Sonos One, I would personally purchase 2 and pair them for stereo sound.
Pros:
User-friendly
Subtle smart speaker features (e.g. the small LED light that switches on/off when you summon Alexa)
Manual equalizer
Incredible sound quality
Can function as both, multi-room and stereo speakers
Cons:
Will take a little getting-used-to
Involves downloading and signing into both Alexa and Sonos apps and accounts
Verdict
If I were going to get a single smart speaker for music, it would be Amazon's Echo Studio. It has a great immersive sound and Alexa is a way better virtual assistant than Google Assistant or Siri (in my opinion). Alexa responds better to voice commands and it's compatible with many more smart devices.
If you want to spend a little bit more money though, I would pick up 2 of the Sonos One Smart Speakers and pair them in stereo mode.
Sonos can be a very flexible system with a LOT of potential. The crisp highs and clarity are a major selling point for me, along with the fact that it's powered by Alexa.
Additional Sonos devices can be paired easily throughout your home also. With a Sonos Beam subwoofer, you can experience a deeper bass for instance. This would add to its already rich and bold sound.
…But Then Again, What Do You Prefer?
Here are the best waterproof shower speakers for Google Assistant…
Nothing will bring your family or friends together like great music or, perhaps even, a complete home theater system. Of course, whatever you choose as the best smart speaker for music, shouldn't deprive you of other smart home devices.
This is why it is preferable for smart homeowners to weigh each of the best brands and subsequent products in the market. If you still have questions after you're done researching, a great place to start will be to set a budget.
Once you've considered affordable variations for your sound system, by all means, go bonkers!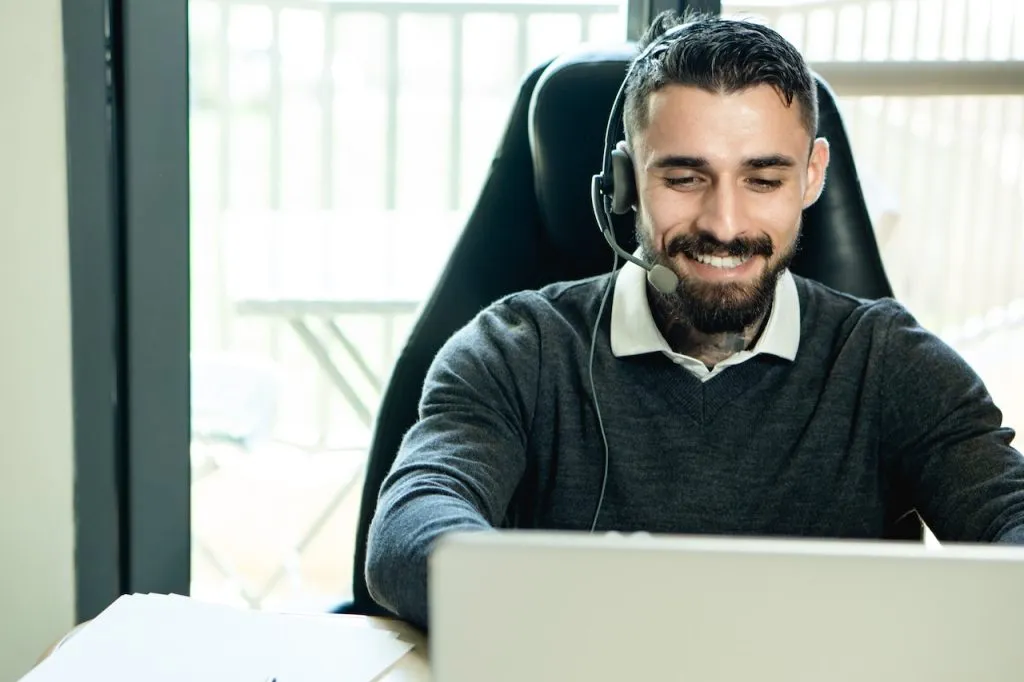 Still Have Questions?
Try our smart home support services!