Smarter Home Guide is supported by its audience. When you purchase through links on our site, we may earn an affiliate commission. Learn more here.
Nest Thermostats—now owned by Google—is known as one of the best and most popular smart thermostats available. However, they are also famous (or, notorious) for being quite picky with integrations to products from other brands.
So, looking for a smart vent product that can integrate with Nest can be quite a daunting task, especially with Nest's migration to Google Assistant which further complicates the issue.
We're about to break it all down for you though. Here we'll review the one smart vent brand that beat out all the rest for the best smart vent products for Nest Thermostats:
We'll discuss their key features, how they pair with Nest, their advantages and their disadvantages.
Let's get down to it!
Nest Integration
We have to go into this understanding a few things:
This article has been updated to reflect that there is really only one smart vent that is compatible with Nest.
Smart vents can work with any thermostat, but there are more benefits if they can communicate directly.
This is now the only option, but Flair was always the best option – not only for Nest thermostats, but for thermostats in general.
Note: if you're interested in another great thermostat that can integrate directly with your smart vents, you should consider the ecobee Smart Thermostat Premium.
Google bought Nest in 2014. In August 2019 they had originally ended their "Works with Nest" integration and initiated the "Works with Google Assistant" program. This disrupted Nest Thermostat compatibility with a lot of products. Flair was one of those affected integrations.
Flair and Google Nest now work beautifully together, though. There isn't any sign of future interruptions, but Google is always changing and evolving.
[amalinkspro type="image-link" asin="B07MVKH4G2″ new-window="true" apilink="https://www.amazon.com/dp/B07MVKH4G2?tag=smarterhome-amalinks-20&linkCode=osi&th=1&psc=1″ addtocart="false" nofollow="true" alt="Google Nest T3007ES Learning Thermostat – 3rd Gen – (Stainless Steel) with Nest Temperature Sensor (T5000SF)" alignment="aligncenter"]https://m.media-amazon.com/images/I/41f4d-+QeaL.jpg[/amalinkspro]
Flair Smart Vents
[amalinkspro type="showcase" asin="B07TKHXX8S" apilink="https://www.amazon.com/dp/B07TKHXX8S?tag=smarterhome-amalinks-20&linkCode=osi&th=1&psc=1″ new-window="true" addtocart="false" nofollow="true" sc-id="4″ imgs="LargeImage" link-imgs="false" specs="Uses sophisticated automation to eliminate uneven room temperatures and balance heating and air conditioning across your home. (REQUIRES FLAIR PUCK TO OPERATE)~~~Rugged steel construction, flexible mount options, 260 ft radio range, battery and 24 VAC installation options. ~~~Saves Money: Heat or cool only your occupied rooms with Flair's smart zoning made simple. Flair's intelligent airflow redirection uses thermostat and Puck data to automatically open and close vent registers.~~~YOUR TEMPERATURE, YOUR WAY: Use the mobile or web app to set the perfect temperature in any room. Set individual schedules for rooms at any time of day.~~~~~~Onboard temperature and pressure sensors to protect and optimize home heating and cooling." btn-color="#ff9900″ btn-text="View on Amazon" alignment="aligncenter" hide-prime="0″ hide-image="0″ hide-price="0″ hide-button="0″ width="750″]Flair Smart Vent, Smart Vent for Home Heating and Cooling.[/amalinkspro]
Key Features:
Dedicated room-by-room control.
Third-party integrations with various smart home systems and appliances including Nest via Google Assistant.
Integration with remote control window AC Units, mini splits and portable units
Individual controls for each room, complete with auto-balancing mode.
Flair Puck-Flair Smart Vent integration to create a truly wireless smart HVAC system
Double the battery capacity than most other smart vent products
Hardwire installation is possible, so you wouldn't need to replace batteries
Flair Smart And Nest
Like Keen, Flair Smart Vents use to integrate with Nest Thermostats via the "Works With Nest" program. When that ended in 2019, Nest hasn't been able to integrate with many 3rd party devices.
So, Flair cannot communicate with Nest thermostats, but you can control both of them through Google Home or Google Assistant if you'd like.
For more information on Flair and Google Assistant click here.
You can set up the Flair with Google Assistant by following these steps.
[amalinkspro type="image-link" asin="B07TKHXX8S" new-window="true" apilink="https://www.amazon.com/dp/B07TKHXX8S?tag=smarterhome-amalinks-20&linkCode=osi&th=1&psc=1″ addtocart="false" nofollow="true" alt="Flair Smart Vent, Smart Vent for Home Heating and Cooling. Compatible with Alexa, Works with ecobee, Honeywell Smart thermostats, and Google Assistant. Requires Flair Puck. (4″ x 12″)" alignment="aligncenter"]https://m.media-amazon.com/images/I/4106ae6B1IL.jpg[/amalinkspro]
Does Flair use Google Nest temperature information?
No, Flair cannot access any data (as of the date of this article) from the Nest Thermostat.
How do Flair Smart Vents work with Nest?
Flair will read the temperature in every room you use a smart vent and a Flair Puck (or a compatible smart temperature sensor). It will then open and close the smart vents in each room to help adjust to your desired temperature.
When a vent closes in one room, it will also push more air to other rooms. You can balance the temperatures out so that it will evenly become the desired temperature in the same room as your thermostat, which will then stop airflow until the temperature in that room becomes undesirable again.
Check out our complete Flair Smart Vent review.
Vent Sizes
Flair smart vents are offered in four different sizes:
4" x 10"
4" x 12"
6" x 10"
6" x 12"
While this will generally cover most home installations, make sure you measure your vent openings before making a purchase.
Pros and Cons of Flair Smart Vent
Pros:
Very affordable with great overall value. Great set of features and versatile configuration.
Easy to install with excellent functionalities.
Great Flair app with an intuitive interface for zone management
Reliable with great smart automation and room-by-room temperature control.
Great battery life, and hardwire installation also available
Can integrate easily with existing HVAC systems (window AC, mini splits, heater, etc) easily
Could save you up to 30% on your heating and cooling bills
Cons:
It still doesn't integrate with Nest
Compartment for the battery is made of plastic, not very durable
Faceplates are only available in white
There aren't as many vent size options as you have with Keen
Final Thoughts
Whether you take into account Nest or not, we recommend Flair over any of the competition.
Our focus in this review is obviously the integration with Google Nest thermostat. With that aside, Flair also offers great integration with various other smart home products and systems like Samsung SmartThings and popular Ecobee thermostats Flair also offers an open API architecture, so it can integrate with any devices if you have the know-how.
Flair has its own thermostat/smart sensor device, dubbed the Flair Puck. This is both a great feature and something extra you have to buy. Even if you already have a Google Nest thermostat you'd still have to purchase at least one Puck. Without a Puck, you won't be able to operate the Flair system.
Conclusion
If you're using a Nest thermostat, there's no way around the fact that Flair Vents are the better setup. Keep in mind – you'll want a Flair Puck in each room you have a smart vent in to use as a wireless temperature sensor.
Note: If you use the Ecobee Smart Thermostat, which is the thermostat we'd recommend, it will also fully integrate with Flair and you can use their more affordable temperature sensors in place of Pucks for each room. You will only need one Puck no matter how many vents you have setup. This would then make Flair the more cost-effective option.
In our opinion, Flair offers the best product for your Nest. But, it's also now the only option. I would argue that Flair beat their competition out of the market though, making it a good thing.
If you want integration with Google Assistant and reliability, then the Flair Smart Vent system was always the better overall pick.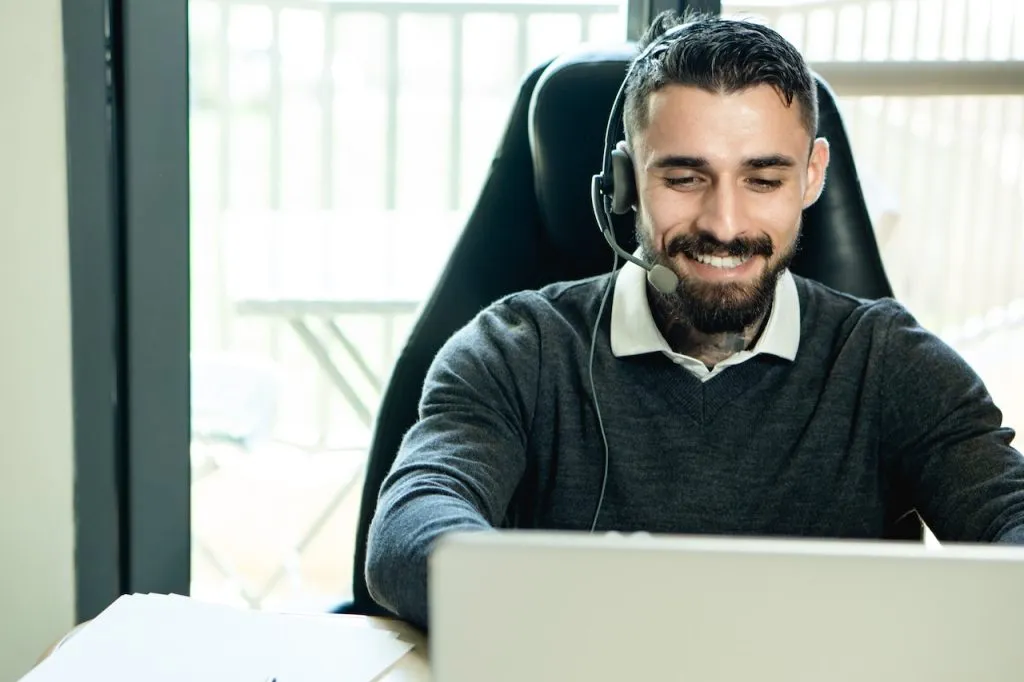 Still Have Questions?
Try our smart home support services!