Smarter Home Guide is supported by its audience. When you purchase through links on our site, we may earn an affiliate commission. Learn more here.
Financial compensation was not received for this post. A sample product was, however, gifted by Narwal for the purpose of this review. Opinions expressed here are my own.
Narwal T10 Robotic Mop and Vacuum
The Narwal T10 Robotic Mop and Vacuum is an excellent product for use on hard surface flooring. While it isn't made for use on carpet, it does a great job of cleaning hardwood, tile and linoleum with a fully automated, multi-stage process. It vacuums, mops, allows for multiple pass-overs for dirty floors, cleans itself and puts itself away. There is an obvious attention to detail in its design and the build quality is impressive. If I had any complaints, it would be that you could store a second floorplan, it was able to vacuum carpet and that the help section on the app was better thought-out. Altogether, a strong buy.
Product Brand: Narwal
Pros
Excellent build quality and engineering
Self cleaning mopheads
Returns to base station to freshen mop continuously while cleaning
Cons
App could use improvements
Help documentation isn't the best
You can only use Narwal cleaning solution for mop
Key Features
Both vacuums and mops hard surface flooring
Uses LIDAR laser technology to map out and memorize your entire floor plan
1,800 Pa rated suction power
Base station uses onboard water storage to self clean and dampen mop heads
Robotic vacuums have certainly come a long way over the past decade. In the process, they've paved the way for robotic mops to follow in their footsteps. Or even, walk in the same shoes…
The Narwal T10 is touted as the world's first self-cleaning robotic mop and vacuum combo. So, while The Jetsons may have falsely predicted flying cars, the genesis of Rosie the cleaning robot is coming along quite nicely.
All that being said, when Narwal asked me to put it to the test, I was more than happy to oblige. This is my review of the Narwal T10.
Initial Thoughts
As with all new devices, you don't know exactly what to expect. You can read about it, look at pictures and watch videos, but until you hold the product in your hands and actually get to operate it, your perception is never completely accurate.
Upon opening the Narwal T10 I realized it was a little larger than I expected. Certainly larger than other robotic vacuum units I've come across. But, an eyesore it is not. The all-white, sleek and contoured design is a welcome alternative to the average black and grey circular vacuums.
The components all feel of high-quality design and material. All removable parts (e.g., the dust bin, brush heads and mop heads) all snap into place firmly, easily and with precision. Before even plugging in the base station, I already started to have the impression that the Narwal was engineered deliberately and with acute attention to detail.
Included in the packaging is a set of replacement heads for both the vacuum and mop, replacement filters for the water tanks and magnetic stripping to set up "no-go areas". That's definitely a plus.
Let's see what this thing is really all about though…
Check out Smarter Home Guide's best-rated smart showerheads…
Narwal's Design
The Narwal T10 is paired with a heavy-duty base station which not only serves as a charging base, but it also has two 1.3 gallon removable water tanks. One tank is for clean mop water and the other is a wastewater tank.
The robot itself features dual mop and brush heads, that are interchangeable depending on which mode you're using. Swapping heads is a breeze, but it would be nice if you didn't have to swap them out at all.
While I'm being a critic – I thought, with a base station this large, that the T10 would be dumping its own dust canister into a charging station receptacle. I was initially skeptical of the .1 gallon onboard dust capacity, especially testing it in my home with 3 children and a 130lb dog (who are extremely talented at generating dirt). My concerns proved unwarranted though, as we'll touch on again in a minute.
Narwal opted for a triangular, dual mop head design in an effort to better tackle corners and hard-to-reach spaces. There are a total of 26 different sensors built in to avoid obstacles including walls, furniture and stairwells.
A combination of LIDAR and Simultaneous Localization and Mapping (SLAM) is utilized to map out your entire floor plan, which will be uploaded to your mobile phone app in real-time.
Speaking of the app…
The Narwal T10 App
The app for the Narwal T10 will allow you to view your floor plan, divide and label rooms, create automated cleaning schedules and operate your robot from virtually anywhere with an internet connection.
Other features include the ability to add users, create "no-go zones", and quick-clean specific rooms. You can also adjust the mop moisture level and the number of times it will go back over the floor.
I will say that Narwal's app interface doesn't match the standards of their equipment. Functionally, it works pretty well, but I would hope to see some improvements in the future. Also, the wording used for some of the app features is a little confusing.
They have a Help Center within the app, but it's less than complete. There's really no reason that I should have to leave their app to find help videos on the T10. The existing wording also needs some revision for the sake of operational clarity.
Conversely, while the instruction manual is fantastic for the product itself, it would ideally be more thorough in describing the app features and operations. There is a section for App instructions, but it's only 2 pages explaining how to connect to WiFi and name your robot.
That being said, Narwal has plenty of how-to videos on YouTube that should help clear most things up.
Setting Up The T10
Setup for the Narwal T10 is extremely easy. First, you'll download the app, connect to WiFi and name your robot (and yes, I named mine Rosie). Once you decide on a place for your base station, you'll power on the T10 and begin the mapping process.
Depending on the size of your layout, it will probably take about 10 minutes to generate a floor plan. Once completed, the device will return to its base station and begin charging.
At this point, your robot will have a firm grasp of where everything is. After that, you just need to make sure you have the right cleaning head-on and a fresh tank of water before you start mopping.
This would be a good time to jump on your app to start naming rooms, establishing areas you'd like to avoid and creating cleaning schedules.
Performance
There are so many things that have to be perfect to pull off a successful robotic cleaning device. Combining a successful vacuuming feature and a wet mop makes things that much more difficult. Let's look at how well Narwal was able to pull this off when it comes to the actual cleaning.
Let's just start by saying that I was thoroughly impressed with how well the Narwal T10 performed on my hardwood and tile floors. And, it's not just me who thought so. My cleaning lady came in the next day and started saying how great they looked, completely unprompted.
It's time to talk details though!
Vacuuming
Going into this, you have to know that this product is not designed for use on carpets. The vacuuming feature is meant for hard flooring. So, is it going to suck up dust from deep into an area rug? No. But, this wouldn't be your 1st choice for that.
That being said, the Narwal T10 is sporting 1,800 Pa of strong suction power. This is plenty for hard floors, and probably then some. Even then, the vacuuming mode is also impressively quiet.
The dual triangular brush heads sweep dirt and debris straight into the suction port, as the device travels an organized grid pattern, covering virtually every square inch of available flooring. This is much more efficient than the somewhat haphazard pattern some other models display.
While it initially seems that the T10 has a rather wide turning radius, you'll quickly realize that at every turn it backs up to thoroughly cover the corner while realigning itself to take the next pass.
It turns out that the dust bin has plenty of space to get just about any floor plan done. You'll want to dump it between uses, though, which only takes a second. The enclosed filter is HEPA (MERV rated 10) and should work well at trapping small particles, and unseen allergens.
I tested it to include two types of area rugs*. The first one is about .5″ thick with a loop pile design. The vacuum did pretty well on that, definitely worth allowing the T10 to include that in the cleaning grid.
The second rug was actually a little thinner at .25″, but with a cut and loop design. In this case, the T10 struggled with the shaggier material. The result was a less than effective cleaning, and airflow became temporarily restricted in the vacuum port causing the T10 to think the dust bin needed emptying. This immediately corrected itself once reaching the hard floor again.
The T10 also struggled sometimes to reach dirt from the seams between the area rug and the hard floor. This is pretty common with robotic vacuums, in my experience, though. We're talking a speck or two here or there. The result is just that you may need to manually address that from time to time. I spent a month testing it, and I think the average user may not have noticed this if they weren't actively looking for performance issues.
*Again, the Narwal T10 is specifically meant for hard flooring. I chose to include area rugs, since most homes may have to navigate this situation. You may create a no-go zone for yours or you can place some magnetic striping around the perimeter, which will repel your robot from that space.
Mopping
Many robotic hard floor cleaners operate more like a spray mop, which is fine but… well, it's just not a mop. Others use the limited capacity of an onboard water supply. The Narwal T10 is different. It actually operates much the same way you would with a traditional mop.
Upon starting the mopping mode, the base station will sufficiently wet the mop heads before exiting its charging port to begin cleaning. The T10 will periodically return to the base station during cleaning to flush dirt and wastewater out of the mop heads, while re-wetting to continue cleaning.
The robot will then start back in the exact location it left off. When done mopping, the base washes out the mop pads and blow-dries them to prevent odor and mildew.
The T10 holds enough water to cover about 3,000 square feet and can mop for 2.5 hours on a full charge. The mop pads rotate at 180 RPM (or 3 times per second), which allows them to scrub out most types of daily grime.
I do wish I were able to more accurately section off an area rug for the mopping mode, while still allowing it to sweep the rug in vacuum mode. In this case, magnetic strips wouldn't be an option because then the T10 will avoid the rug for vacuuming also. I was able, however – by trial and error, to get pretty close to an accurate "no-go zone" established for mopping.
Maintenance
As with any mechanical device, especially one that is getting exposed to so much dirt, you'll need to do some maintenance to keep things running smoothly and seamlessly. This is very minimal though. The obvious things are hardly worth mentioning, but let's start there anyway.
It's recommended to dump out the dust bin between each use. Again, the dust bin isn't self-dumping and only holds .1 gallons. You will want to clean the filter every couple of weeks and change it out twice a year.
You'll be refilling the clean water tank and dumping the wastewater between moppings, also. It's recommended that you clean out the wastewater tank between every use, but the clean water tank can be cleaned quarterly.
The Narwal T10's mop heads and vacuum brushes should be replaced about every 3 months. Thankfully, Narwal even includes 1 extra replacement set of each.
Other than that, you'll just want to make sure the bottom of your robot stays relatively clean and free of debris and clean out the docking area where the self-cleaning washboard is. The washboard lifts right out for easy access.
Verdict – The Narwal T10 Review
The Narwal T10 Robotic Vacuum and Mop is an amazing product. I was actually really surprised by what a great job it did. It might very well be the best robotic vacuum and mop combo on the market.
As always, I of course have some small criticisms. One downside is inherent to the design. You can only use this on one floor of your house because it needs to return to the base station repeatedly during mopping.
There is no Alexa or Google Home integration, which is at least a popular novelty in the smart home market. It's often a selling point.
The app is functional but extremely basic and not very impressive. I was left with operational questions related to the app, which I was usually able to solve on the Narwal YouTube channel. Again, this material could easily be included within the app's Help Center. My impression is also that whoever approved the English version of the application wasn't a native speaker.
Of the few critiques I had while reviewing Narwal T10, most are minor details that can easily be solved. I certainly wouldn't let it steer me away from a purchase. As a matter of fact, I would rate the Narwal T10 as a strong buy.
So now I have a dependable robot that vacuums, mops, cleans itself and puts itself away. I'm hoping that, in a future update, she starts making me breakfast in the morning! But, I'm also fearful that I could unwittingly find myself in an Ex Machina-type situation where I've fallen in love with a robot. At which point, I'll have to change her name from Rosie to Ava.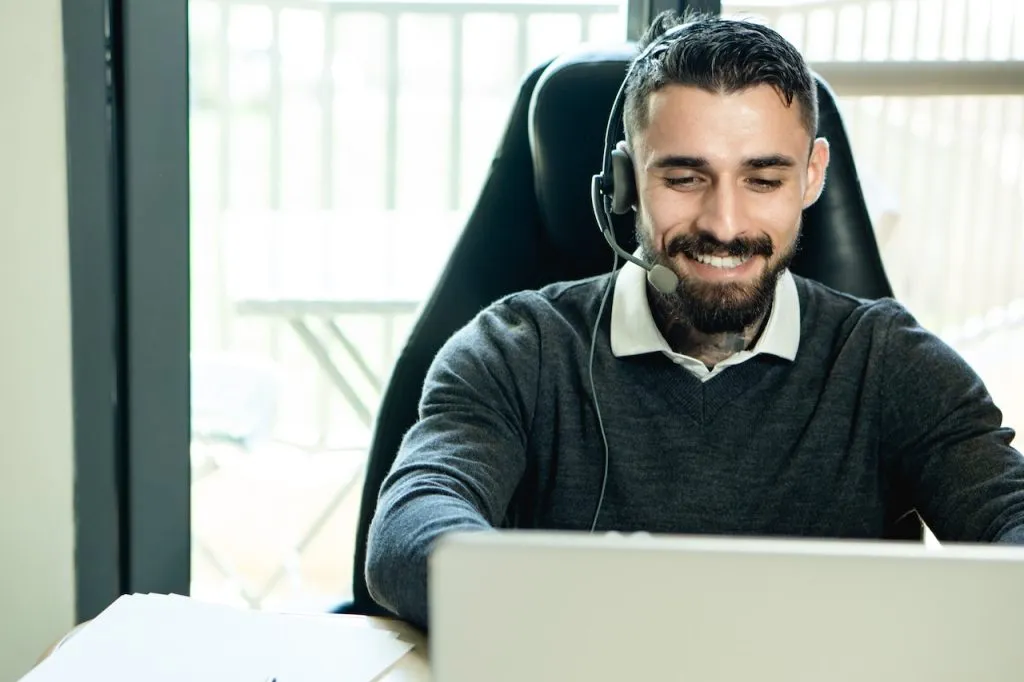 Still Have Questions?
Try our smart home support services!