Smarter Home Guide is supported by its audience. When you purchase through links on our site, we may earn an affiliate commission. Learn more here.
Google Home and Nest devices have brought automation and convenience to an entirely new level. They are incredible smart speakers supported by an even better A.I. virtual assistant – appropriately named Google Assistant. While there are plenty of notable features, communication is one area this technology really shines. In this article, we're going to show you how to use your Google Home device as an intercom.
If you own a Google Home, you've surely used it to do things like listen to music and answer questions at the minimum. Maybe you've used it to control your lights or some other smart home devices. What if you have multiple Google Assistant speakers at various points in your house. Maybe there's one in your bedroom and the other one in the living room… would you be able to communicate from one to another? As a matter of fact, you can.
You not only can make announcements to the entire household, but you can communicate with specific rooms of your home as well. There are 2 methods of using Google Home as an intercom:
Google's Broadcast Feature
Google Duo
We'll cover both of these options, starting with Google Broadcast. You may find, though, that for having a fluid 2-way conversation, you might want to opt for the Google Duo option. The good news is that, it's simple to implement either or both.
"OK Google, Broadcast" – Google Assistant's Version Of "Dropping In"
If you're familiar with Alexa, then you might know about Amazon's "Drop-In" feature. The Google equivalent of that would be Google's "Broadcast" function… kind of.
Using the trigger phrase "Ok, Google Broadcast…" will allow you to utilize your Google Home as an intercom. You can communicate via other Google Home or Nest Smart Speakers connected to your account. You have the option to broadcast to all the devices in your household, or to a single device of your choosing.
The "Ok Google, Broadcast" command is used to record your message and play it across all the Google Home speakers on your network. This works for almost everything that uses Google Assistant like Google Home, Google Home Mini, Google Home Max, and Google Home Hub.
Here's what you'll need:
2 or more Google Assistant speakers or displays.
You will need to be logged in to your Google account.
The 'Do not Disturb' and 'Downtime' options must be switched off.
So, How Do You Broadcast A Message?
Let's consider you want to tell your family (who is scattered all over) that breakfast is ready. Here's what you do:
Activate your personal assistant by saying, "Ok Google, broadcast", or "Hey Google, broadcast" + "breakfast is ready".

If you just say "Ok Google, broadcast", it will then say "Ok, what's the message". Either way works just the same.

To reply to a broadcast message, your family member will simply have to say, "Ok Google, reply" + their response. For instance: "I'm on my way".

During a reply, your response will only be heard by the original broadcasting device and not by the other devices in your network.
A Few Things To Note:
If your Google Home is playing music or reading the news, saying "Ok Google, broadcast" will mute the audio while you speak into the speaker. It also interrupts music playing on the other devices in the network so that your message does not get overlapped by whatever your family is listening to.
Certain key phrases will broadcast using Google Assistance voice. If the announcement isn't in Google's list of "memorized" phrases, then it will broadcast in your voice instead. I've included the memorized phrases near the end of this article.
Google's Broadcasting feature doesn't give you a steady 2-way line of communication like, say, a speakerphone. Voice announcements are made and then replied to, one after another. You might compare this to a walkie-talkie, for instance. If you want to hold more of a conversation, you can use the Google Duo feature (described below).
Using Google Home To Broadcast To A Specific Device
In order to broadcast intercom messages to a specific Google Home device, you'll need to know its assigned name (or just the room it's in). It might be "Kitchen Speaker" or "Bedroom Display" for instance.
Say something like "Hey Google, broadcast to the Bedroom Display 'it's time for breakfast'." Or, you can just broadcast to a specific room. You can say "Hey Google, broadcast to the Bedroom that breakfast is ready".
As a bonus, let's say you have 2 Google Home speakers set up for stereo sound in your Living Room. If set up properly, those speakers will be categorized as both being in your living room. So, in this case, if you broadcast to the Living Room, it would come from both speakers.
Using Your Phone As An Intercom With Google Broadcast
Using your Google Assistant app, you can use google as an intercom to broadcast to all your Google Home devices. Just make sure your phone's Google Assistant Voice Activation is turned on (how to do that here). With iOS, you will need to physically open the app and click the microphone button before speaking.
You don't need to be connected to your Home's Wifi, so you can do this on the go. Unfortunately, you won't be able to receive broadcast messages from your Google Home devices to your phone though. So, there won't be any 2-way communication in this case.
Broadcasting To Chromecast With Your Google Home Device
Google Home devices are so wonderfully convenient because they give us the option to link all our smart devices at home to one system. Along with browsing YouTube and getting updates on the weather, sports or finance Google Home is also compatible with Chromecast or Chromecast-supported TV.
Connecting with Chromecast helps stream audios and videos from a wide array of online platforms like YouTube, Netflix, and the like. Now by linking Chromecast to your Google Home, you can stream content just by using voice commands over Google Assistant.
As of the writing of this article, you can't broadcast to your Chromecast device for use as an intercom, unfortunately. We'll be on the lookout for an update in the future, as it's definitely a missed opportunity for Google.
Meanwhile, make sure you are taking advantage of your other features offered with Chromecast compatibility!
Connecting Your Chromecast To Google Home
For this, you would need a TV with Chromecast. This will either be by using a TV with built-in Chromecast, or a normal TV with a Chromecast streamer.
If you set up your Chromecast the correct way during setup, you can probably already control your Chromecast with your voice. If not, try the following:
To connect your Google Home to a TV using Chromecast, you'll have to:
Your Google Home App should already be downloaded to your mobile device.
Ensure that the device or tablet you're using is connected to the same Wi-Fi network as your Google Home and Chromecast.
When you log in to your Google Home app, you're likely to see a card on your Feed that says something like "Set Up Google Cast"

If so, click "Add devices" and scroll down to select "Devices". Click "Add a device" and go to step 6.

If not, on your Google Home app's home screen, select the add button: ➕
Select "Set up device"
Next, you'll have 2 options: Click "Set up new devices"

If you have a 3rd party TV with Google Chromecast, it's likely that you'll have to select "Have something already set up?"

If this is the case, then you'll search for the device on the next screen and follow the prompts.

Now, Google Home will scan the network for your Chromecast. Once this is complete, select your Chromecast from the list to join the network.
Once linked, just say, "Ok Google" or "Hey Google", followed by the command "show me" with the name of the series or video you want to watch. For example, "Ok Google, Show me Stranger Things on Netflix".
To play a request, say; "Hey Google, play <title>.
For more Google Home / Chromecast help, go the Google Nest Help Page.
Using Google Home As An Intercom With Duo
Duo is a free voice and video chat app created by Google. It is similar to FaceTime or WhatsApp, if you're better familiar with those. Unfortunately, the other services aren't going to do you any good with your Google Home. Duo will though!
You can use your Duo account to call from speaker to speaker in your house or to call your Google Home speakers from your phone. Here's what you need to do:
Make sure you have Duo installed on your phone and you're logged in.

It will need to be logged into the same Google Account as your Google Home.

Navigate to your Home screen on your Google Home app.
Select the device you want to enable this feature.

You'll have to do this for each smart speaker

Click the Gear Icon (Settings) at the top right-hand corner.
Select Voice Calls. This will take you to a screen to connect Duo with this speaker.
Click Continue.
Press next.
Now, repeat this process for each of your Google Home / Nest Speakers. Congratulations! Now say something like "Hey Google, Call the Living Room".
Each speaker should be assigned to a room in the Google Home app. Every speaker will also have a name. If you change the location of a speaker, you'll then need to go in and change the name and location of the speaker also.
Note: Google's app interfaces change on a frequent basis. If this isn't the exact steps, it should be close enough for you to work it out.
Conclusion
Many of us could use an intercom in our house, but not many of us would go out and spend the money on one. Much like our smartphones, Google Home devices allow us to combine the technology of countless gadgets into just a select few.
The seamless implementation of these technologies is what allows us to enjoy conveniences we wouldn't have otherwise bothered with. That being said, after growing accustomed, we're not quite sure how we lived without them.
With each passing day, we see Google Home evolving to be more all-encompassing and user-friendly. Smartphones took the world and put it at your fingertips; Google Home devices have taken it from your fingertips and given it a voice.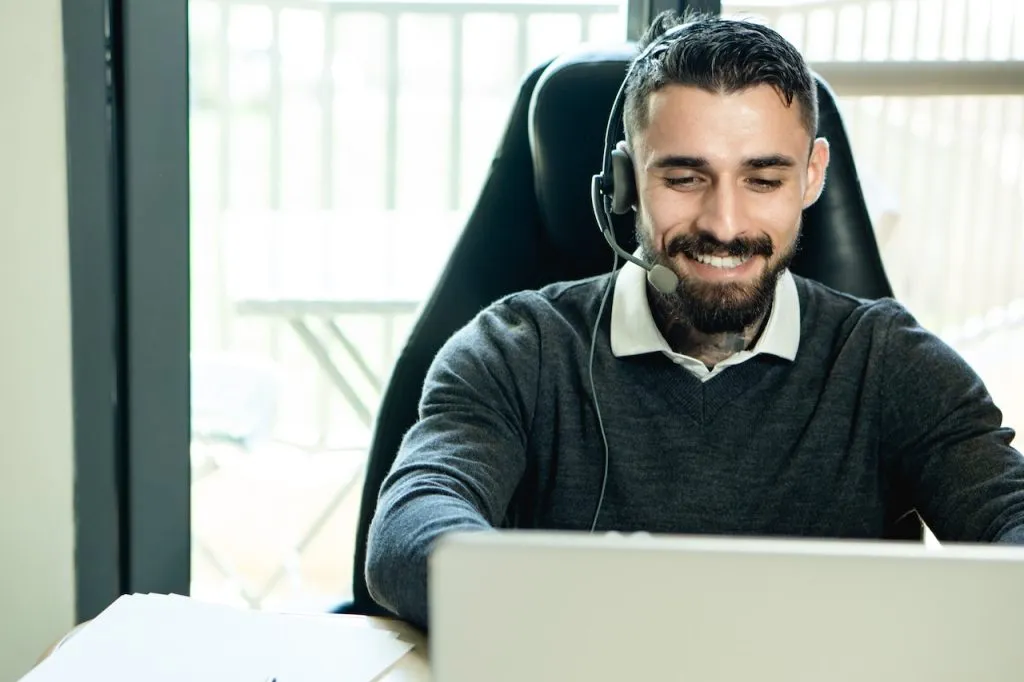 Still Have Questions?
Try our smart home support services!