Smarter Home Guide is supported by its audience. When you purchase through links on our site, we may earn an affiliate commission. Learn more here.
Financial compensation was not received for this post. A sample product was, however, gifted by WELOCK for the purpose of this review. Opinions expressed here are my own.
Pros
Cons
✔ Quick and easy install
✔ Unique design
✔ Optional hub allows you to unlock from anywhere
➖ Hard to understand instructions
➖ Doesn't properly fit door

Key Features
Smart keyless entry
Ability to set up to 10 users
Temporary user settings
Never lock yourself out
[amalinkspro type="image-link" asin="B09GM2W5YL" new-window="true" apilink="https://www.amazon.com/dp/B09GM2W5YL?tag=smarterhome-amalinks-20&linkCode=osi&th=1&psc=1″ img-size="500,500″ addtocart="false" nofollow="true" alt="Smart Deadbolt Lock, WELOCK 6-in-1 Big Screen Smart Door Lock with Bluetooth APP, Keyless Entry Door Lock, Smart Locks for Front Door Home Apartment, WiFi Smart Door Lock Compatible with Alexa" alignment="aligncenter"]https://m.media-amazon.com/images/I/41JczABJ7JL._SL500_.jpg[/amalinkspro]
When it comes to smart home gadgets, smart locks are one of the greatest, yet often overlooked modern conveniences. There are so many home automation technologies that are more of a novelty than a luxury. In fact, they all seem to kind of start out that way.
But, this isn't the case with smart locks. Seriously, once you no longer have to fumble with your keys, or worse yet, have to worry about locking yourself out – you'll never look back! You'll never skimp on a traditional front door lock again.
Not all smart locks are created equal though. There are many to choose from and they each have their own design and feature selection. In this article, I'll be reviewing the WELOCK PCB10KEY34 along with their optional WiFi gateway.
Design
The first thing you'll notice about WELOCK is its shape. Most other models have a design that lays flush to the door, especially deadbolt versions. I was initially unsure how I felt about the exterior design. The hardware feels to be made of pretty sturdy, though, and the horizontal keypad actually makes it easier to conceal your passcode.
You have several methods available to unlock this model. You can use the keypad, your smartphone, an NFC card or even a traditional key. If you choose to purchase the optional WELOCK WiFi Gateway, then you can use your smartphone to unlock the door from anywhere. You can then also integrate the WELOCK with Alexa if you choose.
SHG's Highest Rated Smart Locks
[amalinkspro_table id="4740″ aff-id="undefined" new-window="on" nofollow="on" addtocart="off" /]
Installation
Installation was a breeze. If you can use a screwdriver, you can easily set up install the WELOCK. The directions are less than desirable though.
With a modern smart home device that you've spent good money on, you'll probably be expecting a nice glossy booklet with seamless step-by-step directions, including pretty colorful illustrations. These directions are more of a 1 page (front and back), black-and-white mess of broken English.
Getting started, you'll want to make sure to copy down the lock's unique ID code before you begin installation. This is often found on your packing box, but you might have to copy it from the inside of the mechanism itself.
Other than that, you'll start by removing your existing doorknob (or deadbolt, depending on your model) and bolt/latch assembly. Then you just position and screw tight the new latch assembly and then attach the interior and exterior handle.
Again, since my model is a deadbolt, the interior component is just a thumb latch. If you are installing the doorknob, your layout will be pretty much the same, except you'll have a handle inside as well.
Upon installation, I realized 2 design flaws though. The base of the lock doesn't fully cover a 2 1/8″ bore hole which is standard for a door in the U.S. The workaround is that they include an adhesive cover to fill the gap. I don't understand why not add another half-inch to the base of the mechanism?
And then there was the issue that the silicone cover wouldn't stay shut for more than a couple of minutes. It's quite possible that mine is the only one with that issue though.
Setup
Once you've physically installed the smart lock, you will need to insert 4 AAA batteries. The default passcode will be set to 123456, so you'll want to change that right away.
Next, it's time to download the app. You can scan the lock with your cellphone, which will lead you to a page with another option for the download. Once downloaded, just follow the onscreen instructions to bind the device. This is where that lock ID code is going to come in handy!
Once the lock is integrated with your WELOCK app, you're up and running. You can then decide to assign individual lock codes or NFC cards to users in your household. With this model, they included 3 NFC cards and 2 physical keys as well.
App Experience
For the most basic function of locking and unlocking the door, the app is great. Beyond that, much like the directions, it's also a bit of a mess.
When the app first opens up, you're brought to a Home screen where you can choose between devices. For instance, maybe you've bought one WELOCK for your front door and one for your back door. You'll also see your WiFi Gateway if you've chosen to add one. The app isn't exactly modern-looking, but easy enough at this point.
Upon selecting your lock, you're then taken to a screen with a giant button to unlock your door. This is perfect, and maybe all you need. When it comes to diving into the inner workings of the other features, however, things get confusing.
There is an immediate sense of bewilderment with the English translations and it tends to leave you with some questions that would otherwise be easily answered using other smart locks.
As far as Help features go, there is a Help tab that pulls up 7 questions and answers, which are also written with strange wording.
There is also a help option that will provide a short description of what each button is supposed to do:
But then in this instance, for example, nothing explains what "Authorization Info" and "Cards Added" mean. I thought these would possibly be door codes and NFC cards? But when I go to this section, I don't see any cards that I've assigned or door codes:
I do see what seems like my profile though, but I can't click on it. So next I, of course, click the plus button to add a new authorization to see what it does. I put the number to another phone I have and tried to make another user. I figure, that this will help me understand what it does.
But instead, when I hit submit, I get an error message that says "User not exist" (again, odd wording).
I ran into a few things like this, but here is another quick example. I tried to add a "password" through the app. I was guessing it meant "passcode" since they are numbers and not letters being entered. But then again, what is "remark"? Maybe a name? Either way, I tried to create a code but it didn't work for me.
I'm sure that there is something I'm not understanding, but there's no real explanation anywhere. And even if that's the case, it shouldn't be this difficult to understand.
Integrations – The WELOCK WiFi Gateway
With the optional WiFi Gateway, the WELOCK will integrate with your home WiFi. This gives you a few more options, such as being able to unlock your door from virtually anywhere with an Internet connection.
It also allows you to connect Alexa to your WELOCK, which is a cool addition. Keep in mind, if you ask Alexa to unlock your door she will ask for 4 digit voice PIN for security purposes.
The product description says there is a Google Assistant integration as well, but the WELOCK app says that it's "coming soon". Hopefully, it's on the horizon.
Performance
The WELOCK actually performs rather well when it comes to it's more necessary applications. The door locks and unlocks quickly and pretty effortlessly. New passcodes are simple enough to put in manually on the lock and NFC cards are a quick add, even on the app.
WELOCK says you can get about a year out of 1 set of batteries, and I don't doubt it. While I obviously couldn't test that for a year, I used it continuously for a month with no battery issues and it still reading 100%.
The WELOCK Gateway is largely efficient at maintaining a connection and allowing you to carry out commands as designed. Where I first suspected the Gateway might fail, would be after a power outage. Sometimes comparable devices will have to manually be reconnected after losing power.
This was not the case with the WELOCK Gateway. I cut the power several times, and it still reconnected within just a couple minutes automatically – every time.
Conclusion
It was a pleasure reviewing the WELOCK PCB10KEY34 smart lock over the past month. While the mechanical features of the lock worked well, the experience as a whole left some to be desired.
They have the base for a good product, but the details really count. I would like to see this lock with a slightly wider base, so it properly fits a 2 1/8″ bore hole. The app and instructions definitely need an overhaul, and with a native English speaking consultant. Of course, only if they plan to continue distributing in the US.
Otherwise, it would seem the hard part is done. The WELOCK has the proper mechanics and device technology to move forward with great success. I'm not entirely sold on it just yet though. Hopefully, future updates will change that.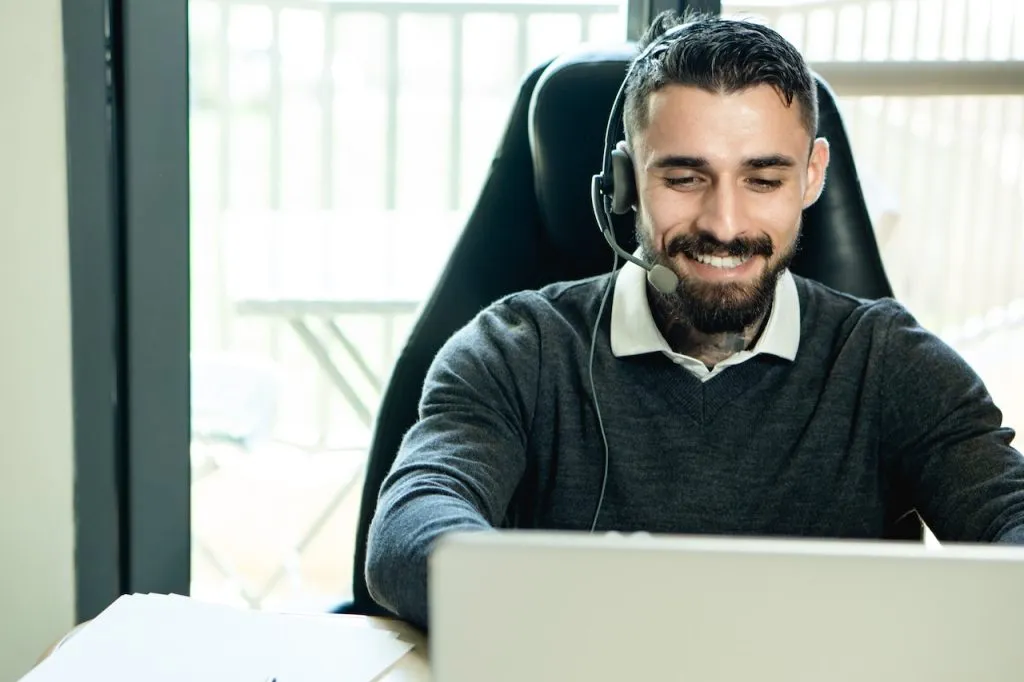 Still Have Questions?
Try our smart home support services!