Smarter Home Guide is supported by its audience. When you purchase through links on our site, we may earn an affiliate commission. Learn more here.
So, you've finally bitten the bullet and gotten yourself an Alexa-enabled smart speaker? Or, maybe you're just contemplating buying one? Now comes the big question – What the heck can Alexa even do?
This article should answer that question as simply as possible, and then we're going to go into as much detail as possible. Our goal was to create an "ultimate guide" of sorts on understanding Alexa and the Amazon Echo. Hopefully, you'll walk away with a well-rounded understanding of this incredible technology.
What Can Alexa Do?
Alexa is a smart voice assistant developed by Amazon, which is capable of a multitude of tasks. With a simple voice command, Alexa can set alarms, and reminders, play music, answer questions, search the internet, and control smart home devices. She can also tell you jokes, provide interesting facts, and even play games with you.
This, however, is just a glimpse of Alexa's capabilities. There are countless other features, but we're going to cover as many as possible in this article.
Like other virtual assistants, Alexa is triggered using a "wake word" (by default, this wake word is simply her name), followed by a command. This may look something like this:
"Alexa, turn on the bedroom lights."
or:
"Alexa, what is the square root of 3,572?."
While having a large list of third-party integrations, there is a special focus on compatibility within the Amazon ecosystem consisting of the Amazon Marketplace, Amazon Prime Video, Amazon Prime Music, Audible, and other popular Amazon services.
More often than not, Alexa is accessed using one of Amazon's Echo smart speakers. Alexa and Echo have become quite synonymous with each other. As a matter of fact, more often than not, Echo speakers are referred to as "Alexa" themselves. However, since Alexa's software lives on the cloud, you can also access her using your smartphone, computer, and several other third-party devices which have Alexa built-in.
(By the way, Alexa says the square root of 3,572 is 59.7662 in case you were wondering 🤓.)
What Is an Amazon Echo?
[amalinkspro type="image-link" asin="B07XKF5RM3″ new-window="true" apilink="https://www.amazon.com/dp/B07XKF5RM3?tag=smarterhome-amalinks-20&linkCode=osi&th=1&psc=1″ img-size="500,500″ addtocart="false" nofollow="true" alt="Echo (4th Gen) | With premium sound, smart home hub, and Alexa | Charcoal" alignment="aligncenter"]https://m.media-amazon.com/images/I/51Of2RNTE1L._SL500_.jpg[/amalinkspro]
If you want to access any type of software or program, you need the hardware to do so. With Alexa, this is no exception. Amazon's accompanying hardware devices were released under a product line called "Echo". Amazon Echo refers to their smart speakers and smart displays which were built primarily for Alexa to operate on.
At the most basic level, they all have built-in microphones, speakers, and the ability to access the internet. The Echo will hear your command and Alexa will respond through its built-in speaker. Beyond that, there are a variety of options depending on the model you choose. Some may have powerful speakers and others even have a 1080p visual display.
Below, we'll be covering a multitude of more things Alexa can do, but we're first going to explain the different Echo devices and their individual capabilities. You can skip to Alexa Skills here.
Types of Amazon Echo Products:
There are various different types of Echo devices currently available in the market. Many of these products have had multiple iterations and updates. This list covers most of them:
Amazon Echo (4th Gen)
(Click here for current Amazon pricing)
[amalinkspro type="image-link" asin="B07XKF5RM3″ new-window="true" apilink="https://www.amazon.com/dp/B07XKF5RM3?tag=smarterhome-amalinks-20&linkCode=osi&th=1&psc=1″ addtocart="false" nofollow="true" alt="All-new Echo (4th Gen) | With premium sound, smart home hub, and Alexa | Charcoal" alignment="aligncenter"]https://m.media-amazon.com/images/I/51RotJ-3ZpL.jpg[/amalinkspro]
This is the fourth generation of the original Alexa smart speaker. Echo Gen 4 is powered by Dolby audio, giving it excellent surround sound quality. The microphone array is also larger and more sensitive than the previous version, making for more accurate communication from across the room.
This is the model you'd go with if you want a decent-sounding speaker in your room with built-in smart features. Most of these are the same features that will come standard in all of the following Echo speakers, aside from a few key details.
Of note is the inclusion of a built-in Zigbee hub. With this addition, smart home devices requiring the Zigbee protocol can now be used without the need for an external Zigbee hub. While that may sound confusing, just know that it's compatible with more smart devices than other versions.
Echo Dot (5th Gen)
(Click here for current Amazon pricing)
[amalinkspro type="image-link" asin="B09B93ZDG4″ new-window="true" apilink="https://www.amazon.com/dp/B09B93ZDG4?tag=smarterhome-amalinks-20&linkCode=osi&th=1&psc=1″ img-size="500,500″ addtocart="false" nofollow="true" alt="All-New Echo Dot (5th Gen, 2022 release) | Smart speaker with Alexa | Deep Sea Blue" alignment="aligncenter"]https://m.media-amazon.com/images/I/419tViZriBL._SL500_.jpg[/amalinkspro]
A miniature version of the Echo shown above, this is a basic and value-oriented smart speaker. The Echo Dot, being in its 5th generation, has seen some improvements over Gen 4.
While its smaller design handicaps its ability to keep up with the standard Echo's drivers, the 5th Gen Echo Dot, for instance, stepped up the sound quality when compared to its predecessor. With an ever so slightly larger driver, the result is slightly improved audio quality.
Keep in mind that this is a speaker that fits in the palm of your hand, so you're not going to be rocking the house with it. Amazon does offer other options, for better sound though. For instance, the Echo Studio (which we'll cover also).
The Echo Dot also features a built-in temperature sensor, along with its previously added motion sensor. Lastly, I'll mention that there is a built-in eero mesh Wi-Fi extender. So, potentially you can use it to add an extra 1,000 square feet to your home network coverage.
This is a compact smart speaker that's perfect for an entry-level enthusiast. It also makes for an affordable gift idea. For the family that has Alexa in every room, this makes a perfect bathroom speaker. These are just some of the reasons that this is Amazon's best-selling smart speaker.
Echo Studio – Alexa With A Punch!
(Click here for current Amazon pricing)
[amalinkspro type="image-link" asin="B07G9Y3ZMC" new-window="true" apilink="https://www.amazon.com/dp/B07G9Y3ZMC?tag=smarterhome-amalinks-20&linkCode=osi&th=1&psc=1″ addtocart="false" nofollow="true" alt="Echo Studio – High-fidelity smart speaker with 3D audio and Alexa" alignment="aligncenter"]https://m.media-amazon.com/images/I/41wuYQE43WL.jpg[/amalinkspro]
If you are looking for a premium, audiophile-grade music listening experience, the Echo Studio is the smart speaker of choice. Along with all the functionality you get from the regular Echo and Alexa, you have a speaker unit that combines five high-definition speakers and Dolby Atmos support to provide a stellar music experience that is sure to satisfy the discerning listener.
Echo Show
(Click here for current Amazon pricing)
[amalinkspro type="image-link" asin="B082X1HRV5″ new-window="true" apilink="https://www.amazon.com/dp/B082X1HRV5?tag=smarterhome-amalinks-20&linkCode=osi&th=1&psc=1″ addtocart="false" nofollow="true" alt="All-new Echo Show 10 (3rd Gen) | HD smart display with motion and Alexa | Glacier White" alignment="aligncenter"]https://m.media-amazon.com/images/I/51D57zoCRUL.jpg[/amalinkspro]
The Echo Show is Amazon's Alexa "Smart Display". These can be used to view countless features, such as a smart calendar/clock, digital photo album, cooking shows or culinary courses and much more. The biggest benefit for some is the video call feature.
The Echo Show 5 bundles a 5.5" display and one speaker unit while the Echo Show 8 gives you an 8" high-definition display with stereo speakers. The Echo Show 10 has a 10.1″ 1080P HD screen and can rotate its screen to follow you around the room. How cool is that?
Echo Auto – Alexa In Your Car
(Click here for current Amazon pricing)
[amalinkspro type="image-link" asin="B09X27YPS1″ new-window="true" apilink="https://www.amazon.com/dp/B09X27YPS1?tag=smarterhome-amalinks-20&linkCode=osi&th=1&psc=1″ img-size="500,500″ addtocart="false" nofollow="true" alt="All-New Echo Auto (2nd Gen, 2022 release) | Add Alexa to your car" alignment="aligncenter"]https://m.media-amazon.com/images/I/41vXndlP4hL._SL500_.jpg[/amalinkspro]
This unique product allows you to add Alexa functionality to your car. Deriving its power from a USB port or a 12V charging socket, this compact device has an array of multiple microphones designed to pick up your voice commands in spite of loud music and road noise.
Echo Auto connects to your speakers via your smartphone's BlueTooth and will respond to Alexa's wake word the same as any other Echo device. You can request your favorite music, make voice calls, control your home's smart devices and even request roadside assistance.
Alexa Skills
Alexa skills are what allow you to further customize your experience of using Alexa by adding extra features and functionality. Every time you "enable" a new skill, you're essentially "teaching" Alexa a new ability. Different skills also allow third-party devices and software to interface with your Alexa voice assistant.
You can think of Skills for Alexa the same way you think about apps for your smartphone. Your phone comes with preloaded apps that do all kinds of things. If you want your phone to do something new, however, you have to install a new app. The same goes for Alexa.
Skills for Alexa are free to enable, but some of them might be associated with services that require a fee for full functionality. A solid example is Amazon's own Prime subscription service which you will need to access content from Amazon Prime Video and Amazon Prime Music.
Every task Alexa does is made possible by one skill or another. Often times multiple skills combined. While there are currently around 100,000 skills available, we're going to cover some of the most useful.
This list should give you a great idea of what Alexa can actually do. We've broken it down into categories, so that it may be easier to digest.
Music
Spotify – With the Spotify skill, you can connect Alexa to the most popular music streaming service in the world. Once your Spotify account is connected to Alexa using the skill, you can ask your Echo device to play specific songs, albums, genres, playlists, or podcasts directly from Spotify and enjoy the music on your Echo device speaker. Plus, Alexa works with Spotify Connect.
Plex – If, on the other hand, you like to host your music locally using a Plex Media Server, you can use the Plex Alexa skill to integrate the Plex service with your voice assistant. With this skill, you can playback music directly from your Plex library. Once you've enabled the skill, just ask Alexa to play a specific genre, artist, album or custom playlists.
Sleep and Relaxation Sounds – This Alexa skill can be a great help if you have trouble sleeping. For many people, ambient sounds of nature can be a profound sleep aid. This can also be used to drown out noise while working to enhance concentration. Enable this skill and you have a choice of over 100 sounds to choose from.
News and Weather
NPR – Get news coverage from your favorite station. Whether you listen to NPR or any other news station, there is probably an Alexa Skill associated with it.
ESPN – If you're constantly on the go and have trouble keeping up with the daily sports highlights, this can be a great option. It's really several options. You can have access to hourly sports news updates, all popular (and not so popular) ESPN talk shows and discussions, ESPN Radio, and a host of content from other affiliate stations.
The Weather Channel – Get accurate, reliable updates and weather forecasts on several weather parameters like temperature, humidity levels, rainfall statistics, and even detailed factors like UV levels and Air Quality Index. You also have access to alerts for severe weather patterns and natural disasters.
(You could even grab your own Smart Weather Station, with Alexa compatibility…)
Calendars, Scheduling and Productivity
Alexa can integrate with most popular calendars including Google Calendar, Apple Calendar and Outlook. Just open the Alexa app and set up the permissions in your phone (Learn how to do that here)"
This will allow you to say things like:
"Alexa, add an event to my calendar."

(Alexa will respond by asking you the appropriate questions: what is the event, date, time, etc.)
Or:
"Alexa, what's on my calendar."

(Alexa will list the next 4 events on your schedule.)
Any.do – This skill enables the Any.do service on your voice assistant, giving you access to a calendar, reminders, and a to-do list; the ultimate productivity upgrade. Any to-do or shopping lists you already have set up on Alexa can be automatically added to your Any.do account. You can also set up new calendar entries, task reminders, and shopping list items with your voice and they would sync with your Any.do account instantly.
There is also a great shopping list feature built-in to your app. Just say: "Alexa, add coffee to my shopping list". When you go to the store, just pull out your phone, open the list in your Alexa app and there will be all your items. You can also scan bar codes in your kitchen for Alexa to add those items to the list.
Birthday Countdown – A fun addition, but also a very useful skill. Birthday countdown uses your calendar's birthday entries and provides you with a countdown till the next birthday. You can track any number of birthdays and never forget another one.
Communication
Alexa Calling – With this versatile skill, you can link your Android smartphone to Alexa and use voice commands to trigger phone calls, text messages, and music playback on your connected device. Apart from making calls and texts hands-free and convenient, this skill can also help locate your phone if you do not remember where you left it last.
Announcements – If you have multiple Echo devices spread across your home or different homes, you can keep your family in sync with the Announcements skill. This allows you to use ask Alexa to broadcast a message to all your family members.
Drop-In Feature – The drop-in feature is kind of like announcements. You can connect directly to another Alexa-enabled device as if it were an intercom.
Let's say you're in the kitchen and you want to talk to your spouse who's in the bedroom. Say "Alexa, drop in on the bedroom". And, like that, you're having an open 2-way conversation.
You can do this with an acquaintance in another residence also, provided you have each authorized one another to "drop in" in your Alexa settings.
Finally, you can "drop-in" on a specific Echo from the Alexa app in your phone as well.
Shopping
Amazon Shopping – Remember the built-in shopping list I told you about a few paragraphs ago? Well, how about instead of telling Alexa to add O.J. to your shopping list, you just say:
"Alexa, reorder coffee."

Alexa will look at your order history and confirm the item she thinks you want to order.
Maybe you want her to recommend funny gift ideas? Maybe you're loading your Amazon shopping cart with items for your new diet? You can say something like "Alexa, how many calories are in a chicken breast?"
You can also ask Alexa to recommend the best brand of a certain item before ordering. Once you order, you can ask her to track your order as well.
📝I find shopping on Alexa much more practical with an Echo Show. That way there is a visual confirmation before I have her place my order.
Best Buy – Get the latest deals from Best Buy, add products to your cart, check out different product categories and collections, check product availability, or locate a store using just your voice with this versatile Alexa skill. You can also have access to special offers and discounts only available to Alexa voice assistant users.
Popular Devices That Alexa Can Control
It's easy to find Alexa-compatible smart devices anywhere, but especially on Amazon. Just look for the words "Works With Alexa" somewhere in the product description.
Smart Bulbs – This is the easiest and most straightforward way to have Alexa turn your lights on and off for you. This adds a lot of other smart features to your lighting as well.
Smart Sockets – These are great for electronic devices that aren't digital. Things that you can leave the power on the device itself, and if you were to just plug it in – it would turn on like a lamp. You would just plug the smart socket in between the lamp and the receptacle.
Video Doorbells and Cameras – There are a few brands in this industry that allow for Alexa integration. With Echo devices, you can use the two-way conversation feature on your doorbells. If you have an Echo smart display (Echo Show), you can also instantly view the live video feed from your cameras and doorbells through simple voice commands. I recommend Ring's brand of products. They also have a great alarm system.
Alexa Routines
Even with all this, there is still more Alexa can do through Routines. Alexa Routines allow you to chain together several Alexa commands and functions at once and trigger them using a trigger phrase, or trigger event.
For example, you can program a routine to turn off all lights and lock your smart door locks when Alexa geolocation senses you leaving your home. You can also set up routines that trigger lights and other Alexa commands based on sensor data if you have sensors set up in your home.
Popular choices are "Good Morning" and "Good Night" routines. Maybe you say "Alexa, good night", and she puts your phone in silent mode, turns off the lights, and plays deep sleep sounds.
Alexa can really streamline your lifestyle once you master setting up Routines.
Funny Things to Try with Alexa
Ok, that was a lot! Why don't we have a little fun now? Here are some fun ideas for Alexa:
Alexa can entertain you with cheeky replies to specific questions. Ask Alexa to "Make me a sandwich" or "Speak like Yoda" to get funny replies. You can also ask interesting questions like "Mac or PC?" or "What do think of the iPhone" to get Alexa's hilarious takes on these topics.
Utilize Alexa's unique talents for entertainment by asking for specific responses. Ask Alexa to "Tell me a joke" or "Sing me a song" to get interesting song performances. You can also say "Alexa, can you rap?" to get a rap performance. Say "Tell me a tongue twister" if you are looking to loosen up your speech skills.
Utilize specific Alexa skills for fun conversations. You can ask Alexa to "Start crazy fact", a skill that teaches you one crazy fact every day. Or, if you are looking for a good, fun comeback, you can ask Alexa to call upon the "RoastMaster" or "Shakespearean Insulter" skills to get themed comebacks that can have you in splits.
My favorite of all time:
"Alexa, turn down for what?"

I'm not going to spoil it for you…
Frequently Asked Questions About Alexa
Can I use Alexa on my phone or tablet?
Yes, using the Alexa app on your phone or tablet, you can access many of the same features as an Echo device.
Can I make phone calls with Alexa?
Yes, you can use Alexa to make hands-free calls to other Echo devices or to mobile and landline numbers using an Echo smart speaker or display.
Can I use Alexa to send text messages?
Alexa can send SMS messages to other Echo devices or mobile numbers using either your own Echo device or the Alexa app on your mobile phone.
Can I change Alexa's name?
You can change Alexa's wake word using the device settings in your Alexa app. You're limited, however, too "Amazon," "Echo," or "Computer" as an alternative.
Is there a way to turn off Alexa when it is not in use?
You can disable the microphone by pressing the mic button on the top of your Echo device. On Echo Show devices, you can also close the camera shutter. These steps will provide you complete privacy until you choose to turn them back on.
Related:
Is Alexa Worth It? – Everything you need to know.
The Options are Limitless
With this information, we hope you can develop a better understanding of the infinite possibilities and scope of everything Alexa can do. Hopefully, you were able to start this article by asking yourself "What is Alexa?" and finish with a pretty firm understanding.
If you have not gotten around to using Alexa to the fullest of its potential, you can use this information to really become a power user and make Alexa improve your life in many ways.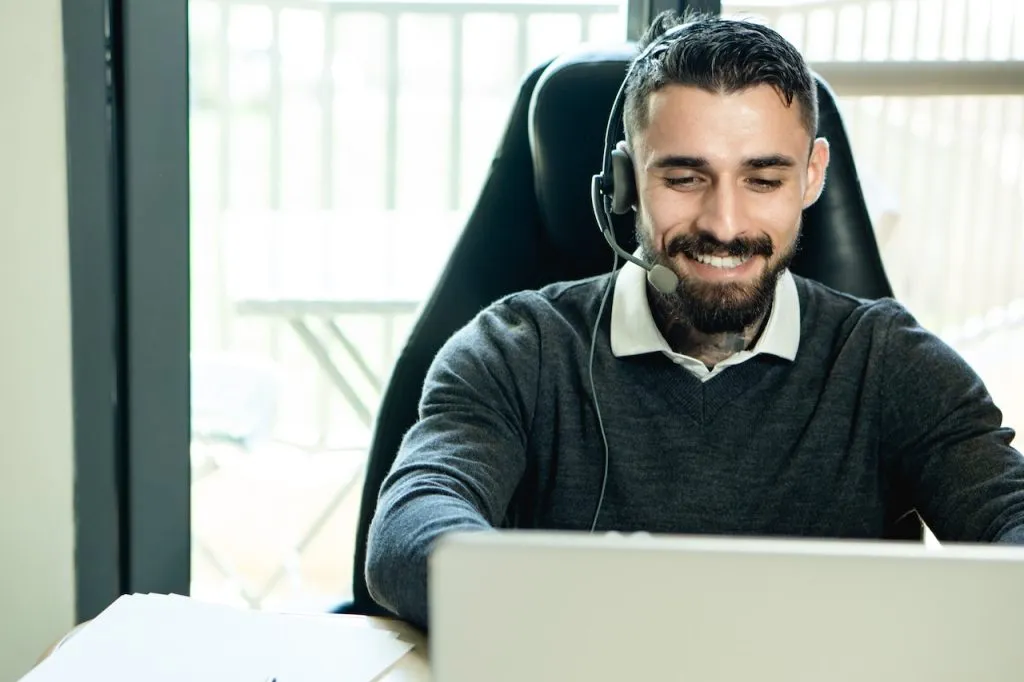 Still Have Questions?
Try our smart home support services!