Smarter Home Guide is supported by its audience. When you purchase through links on our site, we may earn an affiliate commission. Learn more here.
Alexa Routines allows you to take your smart home to the next level. They combine Alexa Skills with specific trigger events to seamlessly automate your apps, devices and smart home appliances.
The surge of Amazon's Alexa in American households and workplaces, since its release in 2015, has been quite remarkable. According to Amazon, customers around the world have purchased over half a BILLION Alexa devices and the number of devices in use increased by 35% just last year alone.
At face value, Alexa may seem like a novelty at best. She's really smart, has a great-sounding speaker, and can answer just about any question at a party. The truth is, that many people use Alexa for very basic things, such as asking for the weather or asking her to play a song. However, these aren't the only benefits of owning an Amazon Echo device.
How can you unlock its full potential? This article will answer those questions. Alexa Routines and Skills will provide the programming necessary to do so.
Let's lay a little groundwork.
View our current list of Alexa Compatible Devices
So, What Exactly Is An Alexa Routine?
Alexa Routines execute a set of automated actions when triggered by a predetermined Event, such as a specific voice command, scheduled event, or smart sensor activity.
Because routines are intentionally personalized to the individual, they do require a bit of user setup. However, this is as simple as navigating to the Amazon Alexa app for Android or iOS and walking through a few steps. We will outline those for you later in the article as well.
First, let's make sure we're up to date on Alexa Skills…
What's An Alexa Skill?
Alexa Skills are to Alexa what an App is to a smartphone. Perhaps that's the aptest comparison anyway. They enable Alexa to perform certain tasks and interact with other devices.
These skills are usually made by independent developers or other smart home tech companies to make their devices Alexa-compatible. Think of your device as a blank slate that you can personalize with games, music streaming, and countless other interactions.
Conveniently, all Alexa Skills are free in their most basic forms, but you can upgrade with some that require a subscription fee in order to access additional functions. 
Often, if you ask Alexa to complete a certain task, the assistant will suggest the enabling of a particular application referred to as a skill.
Amazon also allows you to browse the vast number of skills accessible via your device in the Skills & Games section of your Alexa smartphone app. This feature mirrors app stores in that you can read reviews and descriptions, as well as see ratings of tested skills before enabling them on your personal device.
While I definitely recommend exploring the plethora of free Alexa Skills available in the accompanying smartphone app, I've listed some of our favorites below for reference. 
Popular Alexa Skills
So you want to…
Operate your smart home/other devices?
Harmony Remotes: By syncing with a Logitech Harmony hub-based remote, Alexa can control your TV viewing experiences. Use this skill to stop and start programs, change channels, monitor volume, etc. Simply instructing, "Alexa, turn on the TV" can do so much as power on your TV, receiver, and cable box all at once.

Harmony is compatible with respective brand technology, but this category of Alexa Skill exists for more than just Logitech products.
Have an in-home culinary expert?
MySomm: Amazon Alexa really has something for everyone, including wine enthusiasts! Using this skill, Alexa can become "your personal wine sommelier" by suggesting wine pairings for specific meals.
Meal Idea: This Alexa Skill is pretty self-explanatory, but I simply can't say enough good things about it! Using the knowledge of basic, everyday ingredients you already have in stock, Meal Idea generates feasible meals to your personal tastes. And to make cooking even simpler, Alexa sends your chosen recipes to your smartphone so that you can follow along.
Anova Culinary: Let Alexa cook for you with control of your Anova WI-FI Precision Cooker. Use verbal commands to access cooking guides and change cooker settings while remaining completely hands-free.

Anova Culinary is compatible with respective brand technology, but this category of Alexa Skill exists for more than just Anova products.
Order ahead?
Starbucks Reorder: Coffee fanatic? If you frequent Starbucks, just tell Alexa to start your usual at one of your recently visited locations. Not only can you ensure a quick stop to pick up your order at said location, but you can skip lines altogether with the help of your assistant.
Get Delivery With Dominos: Quickly place your "Easy Order" or even build a new order from scratch. You can also track your order by saying: "Alexa, open Dominos and track my order".
Maintain good health?
Guided Meditation: In beginning this skill, your assistant will prompt you to begin a guided meditation that is between 1 and 9 minutes long. With over 70 different sessions, including practices of mindfulness and breathing exercises, Alexa can help you achieve the right mindset in the blink of an eye.
Fitbit: Ask Alexa to receive updates of your Fitbit progress, including meeting holistic health goals. If you're an avid Fitbit wearer, using this skill will expedite receiving your summarized stats!
Daily Affirmation: This program can provide an uplifting note for you to take with you throughout your day. Enable this Alexa Skill as part of your morning routine to reinforce positive thinking!
Plan ahead?
Fast Weather: Utilize this Alexa Skill to get a predictive rundown of the daily weather with just a simple voice command. Integrating such an action into your morning routine can help prepare you for your day with only the most vital information!
Hit the road?
Lyft: Access all features of the Lyft smartphone app using your assistant: summon rides, check prices, rate your drivers, and tons more with verbal commands.
I'm Driving: Ask Alexa for traffic updates and arrival times for your daily commute! Not only can you receive directions on the fly, but you can also save frequented addresses to effortlessly find the fastest route every time.
Spend a cozy night in?
Valossa Movie Finder: Can't remember the name of that movie you've been meaning to watch? Simply describe what you're looking for to Alexa, and your assistant will provide the best results! Not only is it an intuitive and helpful skill, but it's remarkably accurate.
Short Bedtime Story: Ask Alexa to read you a bedtime story personalized to your own name! You even have the ability to skip stories or disable the ones you don't want to hear so that you can author the most important parts of your family's nightly routine.
Night Light: Need to get up in the middle of the night but don't want to turn on a bedroom light? Alexa can cast a cool, subdued glow to help you find your way to the bathroom without waking your significant other or having to endure bright fluorescents at 2 am.
Jam out?
Spotify: Play your favorite music and podcasts by asking Alexa to play them using the streaming service. Try listening for free with ads, or link your Premium account to enjoy uninterrupted listening on your supported device's speaker.
How To Create An Alexa Routine
Open your Alexa app.
Select your menu icon in the top left-hand corner.
Chose "Routines"
Select the "+" symbol to create the routine.
Use the corresponding "+" symbols to:

Enter your routine name.
Create your trigger (under "When this happens").
Add the action(s) you'd like to take place.

Routine Trigger Options
The following are the main Trigger categories available for Alexa Routines. While there are others, most will fall under these:
Voice: User issues a verbal command to begin routine (e.g. "Alexa, goodnight")
Device: By use of a compatible motion or contact sensor, the user can initiate routines
Schedule: Users can trigger routines by the time of day throughout the week (all of which can be differentiated by weekdays and weekends)
Location: Devices will initiate routines based on the designation of departure or arrival using the individual's enabled geo-location
Routine Action Options
While there any many possible actions to be added to a purposed routine, here are just a few popular categories from which Alexa Skills may be chosen:
Smart Home: Paired with compatible smart home technologies, Alexa can control locks, thermostats, lights, etc. as part of a routine.
Weather: Alexa can inform of the local forecast, including highs, lows, chances of precipitation, and more.
Calendar: Alexa will review your day in a nutshell, event by event to always keep you planning ahead.
News: Have Alexa recite either a brief or extensive news report from a designated or multitude of source material.
Music: When paired with any streaming service to which the user is subscribed, Alexa can begin playing a particular song, playlist, or station. After enabling these features, the user will have to log in to their respective service to begin listening. As an action, music can also be stopped after a certain listening duration.
Device settings: Alexa can self-adjust basic settings, which may include altering volume levels, stopping audio playback, or enabling Do Not Disturb mode at the user's discretion.
Traffic: Have Alexa report travel times, accidents, and more with a specified destination and preferred route.
Messaging: Alexa can deliver a notification to compatible applications and devices, including the Amazon Alexa app and other Amazon devices.
Statements: Ask Alexa to repeat a phrase of your choice as a part of your daily routine, whether it be an uplifting affirmation, routine reminder, or joke.
Pause: Need a moment? Alexa can wait for a specified period of time in between actions to achieve the ideal pacing of your routine.
In adding each action as a part of your drafted routine, you can also easily rearrange the sequence at any time. Additionally, if for any reason you decide to temporarily stop using your routine, you can disable it. This will keep it on hold indefinitely without deleting any of the sequences.
Alexa Routine Ideas
Now that you understand the types of functions that can be programmed into Alexa Routines, I'd like to share some example routine idea for a variety of everyday occasions.
When creating an Alexa Routine of your own, the possibilities are virtually endless. Though every routine is different, many time-specific types follow similar patterns. See the following examples for a little inspiration to help you wake up or wind down:
Monday Morning Routine
Trigger: Scheduled to begin every Monday at 7:00 am
Alexa plays "Walking on Sunshine" by Katrina and the Waves on Spotify
Alexa gradually turns on bedroom light using Smart Home controls
Alexa reviews your day's schedule, reminding you of events and their respective times
Alexa reads you any new emails you've received
Alexa provides your daily Flash Briefing, detailing current events and breaking news as of that morning
Alexa recites custom, daily affirmations you've previously set
Alexa gives your daily traffic report, informing you of any deterrents along your work commute
Detecting you've left the house, Alexa auto-locks the front door using supported Smart Home technology
Daily Bedtime Routine
Trigger: Your verbal command, "Alexa, goodnight"
Using compatible Smart Home devices, Alexa locks all entrances and slowly dims bedroom lights
Alexa recounts a short bedtime story and/or sings a lullaby
Alexa says "Goodnight, sleep tight."
Alexa begins to play ambient rain noises for the duration of one hour
Dinnertime Routine
Trigger: Detecting your arrival using geo-location
Alexa says, "Welcome home! I hope you had a good day today."
Using a third-party skill, Alexa reads you possible dinner recipes that might interest you based on your personal preferences and dietary restrictions
Using another skill, Alexa provides substitutes for any items you may not already have at home for the chosen recipe
Alexa preheats the oven
After a set timer goes off, Alexa informs you that your meal is ready
Alexa turns the oven off
Alexa says, "Enjoy your meal!"
Alexa turns on a supported Roku application on your TV
While some are fairly simple commands, parts of each routine require Alexa Skills to complete queued tasks. Again, be sure to reference the Amazon Alexa on Android or iOS to browse the many programs to incorporate into your daily Alexa Routine.
Conclusion
If you're looking to maximize your experience with the expansive skillset of Amazon's Alexa, consider constructing a few key routines. This will keep your daily usage of the system structured and efficient.
Alexa Skills themselves are fundamental to getting the absolute most out of your compatible devices. Selecting just a few of the available skills can personalize Alexa to best suit your unique lifestyle and schedule.
The caliber at which such a digital assistant can accommodate the user is simply unmatched, and Alexa's potential seems to be ever-growing.
Users even have the ability to craft their own skills with Alexa Skill Blueprints. In a matter of minutes, even the most inexperienced users can further customize Alexa to their heart's content.
We'll be looking soon to expand on our Alexa Routine ideas and share them with you soon, either by expanding on this article or in a new companion article. I hope you find them as useful as we do.
You can also check out our article on Alexa Settings here.
Learn to use Alexa with Windows 10 by clicking here.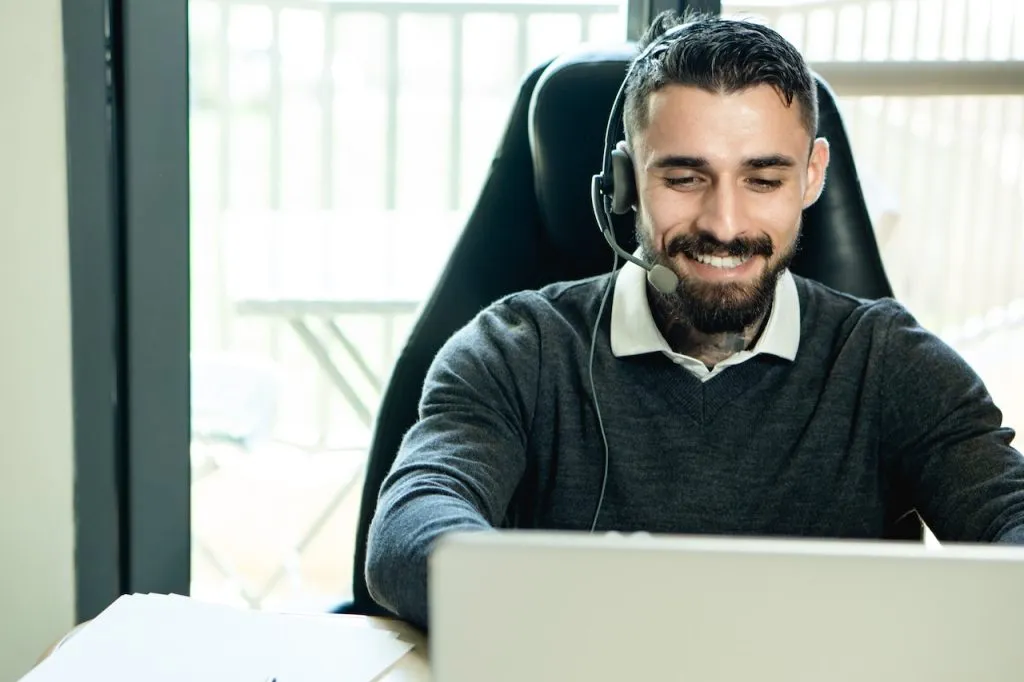 Still Have Questions?
Try our smart home support services!