Smarter Home Guide is supported by its audience. When you purchase through links on our site, we may earn an affiliate commission. Learn more here.
So, you have a bird's nest of wire laying around your living room, home theater, or bedroom. You're tired of looking at it and trying to decide how you'll go about hiding and concealing your speaker wire. There are several easy and cost-effective options.
Watching movies on your surround sound system is something almost everyone looks forward to. However, if your room has speaker wire lying everywhere, it can ruin the room's aesthetic look. Moreover, aside from being an annoyance while vacuuming, these wires can also become a tripping hazard for both you and your family.
There are many situations where you need to run speaker wire across a room. It's common in homes that have a home theater with surround speakers. Such setups have a collection of wires that are too many to ignore unless you conceal it properly.
(Check out our guide to building a small home theater on a budget)
Although you can still line these extra wires along the baseboards, that too stands out oddly in your room. On the other hand, trying to run the cable through the walls will you pulling your hair out since punching walls for concealing wires is not easy simply out of the question in most cases.
At some point, you may even start considering to look into wireless options to dispose of wires lying around in your room. However, instead of going wireless, there are various methods for hiding subwoofer cable and surround sound speaker wires. In this article, we will help you learn how to hide speaker wires effectively.
Most of these methods will work for just about any kind of wire or cabling. First we're going to look at a solution in the speaker wire itself…

Also, check out our article on hiding your Ethernet cables.
Speaker Wire Tape
If you want truly invisible yet permanent wire placement and avoid cutting holes or installing wires through walls, then a flat speaker wire tape is the best option. These types of wires look similar to a ribbon and can be used in a similar manner as packaging tape.
Once you peel away the backing of the tape, it opens the industrial-strength adhesive side of the tape. This sticky side applies easily to all flat surfaces.
Because wires are extremely flexible and thin, you can use the tape to surround the wire completely, even in corners. You can even paint the external side of the tape, so it perfectly matches the color of the surrounding baseboard or wall.
At the same time, discreet speaker wires are mostly available in 16 gauge having either two or four conductors. The four-conductor option is perfect for people who want to cover bi-amp speaker wires.
However, when you use these kinds of wires, you also must acquire flat wire terminal blocks with a single pair for each speaker. You must clip one side of the terminal block to the regular speaker cable that connects to the back of the speaker, whereas the other side has to be connected to the flat copper wiring.
All the while, it's important to carefully measure the flat speaker, follow the product's instructions in detail, and paint in the end.
Frankever 50FT 16-Guage Speaker Wire Tape
[amalinkspro type="image-link" asin="B07K81CF3Y" new-window="true" apilink="https://www.amazon.com/dp/B07K81CF3Y?tag=smarterhome-amalinks-20&linkCode=osi&th=1&psc=1″ addtocart="false" nofollow="true" alt="FRANKEVER 50FT 16-Gauge Hidden Flat Speaker Wire Audio Cable,Suitable for Audio Wire, LED Lighting and Other Low Voltage Appliance Connection" alignment="aligncenter"]https://m.media-amazon.com/images/I/51D4j4VCTGL.jpg[/amalinkspro]
Finding a good flat adhesive speaker wire is difficult since many of them are fragile and unreliable. In our experience, Sewell's Ghost Speaker Wire has been one of the best options in the market.
The one thing that stands out the most from this speaker wire is that it is really flat. Flatter than most speaker wires you'll come across in the market. Because of its flat shape, you can easily put it under your carpet or any other flat surface. At the same time, you can also run it along walls or opt to run it in your car for audio.
The speaker includes adhesive on the cable already. You only need to peel back the tape and stick it on the surface you want. Moreover, the tape is not only available for 2 conductor speaker wires but also the ones with 4 conductors, making it ideal for bi-amp speaker wires.
Each of these conductors is 1 cm wide and has 16 AWG wiring. The pure copper cable used in the wire maintains sound quality perfectly and rates up to 10 amps.
The image below shows the Ghost Wire after being painted. Your speaker can now be connected to your new terminals (sold separately).
Pros
You can paint on one side
Because it is flat, you can easily run it under a carpet
Available in both 2 conductors or 4 conductors
16 AWG speaker wire
Pure copper wire
Suited for high mounted surround sound speakers
Cons
Like any flat wire, you must be careful while installing
You must purchase the termination blocks separately
Cable Organizers and Cable Concealers
While there are many options for hiding surround sound speaker wires, few of them are as effective as cable organizers and concealers. These tools are easy to install and conceal the wire without making it look out of place.
At the same time, these products are also cost-effective. This means that you could keep all speaker wires low-profile without investing a lot of money or labor. Many options such as corner ducts have accessories such as pre-applied adhesive backing, inside and outside corners, tee reducers, and fittings, things that can help you customize wire management.
With that said, although many of these options hide the wires, they stay visible for others to see.
Corner Duct Raceways
[amalinkspro type="image-link" asin="B001B175BY" new-window="true" apilink="https://www.amazon.com/dp/B001B175BY?tag=smarterhome-amalinks-20&linkCode=osi&th=1&psc=1″ addtocart="false" nofollow="true" alt="Wiremold Cable Management Kit, Cordmate Family, Cornermate, Cord Organizer and Hider, Cord Cover, Concealer, and Protector for Wall, White, Single Cord, CMK40″ alignment="aligncenter"]https://m.media-amazon.com/images/I/51qA8vdmOOL.jpg[/amalinkspro]
Wiremold Cable Corner Duct Raceway (found here on Amazon)
Although the speaker wire tape is a decent option in most cases, some users prefer other options. The corner duct cable raceway is a cost-effective alternative to the wire tape and is designed for industrial, commercial, as well as residential applications for storing and hiding cables in the corner of a room or wires that run from the ceiling to the floor.
These duct raceways are effective for keeping cables and speaker wires neatly together and safe from damage. This not only eliminates ugly exposed speaker wire, but can accommodate most types of cables and power cords as well.
Many of these concealers are available in unique three-sided channel design. Aside from that, these tools contain a pre-applied adhesive backing that will help you during installation. However, you may need additional screws or adhesive material for certain projects.
The triangle-shaped ducts have two adjacent sides so you can attach them to right-angle walls while the third hypotenuse side mostly includes a snap-on cover to make installation easier. In the end, the raceway's simple design and ease of use make it perfect for quick cable maintenance and allows you to prevent any structural damage to the wall while removing the cable from the corner duct channel.
For a final touch, you can paint over these to match your wall.
Simple Cable Concealers
[amalinkspro type="image-link" asin="B07D8WVJWF" new-window="true" apilink="https://www.amazon.com/dp/B07D8WVJWF?tag=smarterhome-amalinks-20&linkCode=osi&th=1&psc=1″ addtocart="false" nofollow="true" alt="One-Cord Channel Cable Concealer – CMC-03 Cord Cover Wall Cable Management System – 125" Cable Hider Raceway Kit for a Power Cord, Ethernet Cable, Speaker Wire – 8X L15.7in, W0.59in H0.4in, White" alignment="aligncenter"]https://m.media-amazon.com/images/I/41KIwE3J7QL.jpg[/amalinkspro]
View current Yecaye Cable Concealer pricing on Amazon (125″)
Here is the current Amazon pricing for the Yecaye 250″ kit.
The Yacaye is a complete package designed to address all your cable management needs. The first kit includes 8 cable channels for maximum coverage. Each cable channel is 0.59" x 0.39" x 15.7", which gives you a total of 125″. For a larger area, you can grab the 2nd option above, giving you 250″ of channeling for your speaker wire (16 cable channels).
The concealment kit includes an extra-strength self-adhesive tape for easy installation. Due to its new slim and sleek design, the cover blends in with most decors. And again, most people decide to paint the channeling to match the walls.
You can also check out this list of duct raceways available on Amazon for other cable concealment kits.
Hiding Speaker Wire In A Carpeted Room
Tuck Speaker Wire between Carpet and Baseboard
This is a pretty easy and effective hack to conceal your speaker wire. Generally speaking, this will only work well in a carpeted room. As you run your speaker wire along the wall to your stereo/home theater components, you can tuck the wire under the bottom of your baseboards.
You'll just need to push the carpet down a little and tuck the wire in a little at a time as you move along the length of the baseboard. This is generally pretty easily done and no one will be able to tell if you do it right.
How to Hide Speaker Wire with Hardwood Floors
There are a couple of ways to handle this. Number one would be to use one of the cable concealers or ghost wire method mentioned above. You can also use one of the "wood colored" wire raceways below, or hide your speaker wire behind your baseboards.
Run a matching "wood grain" colored raceway along the floor.
A+electric Wood Colored Wire Coverings
[amalinkspro type="image-link" asin="B07RQ8B6WB" new-window="true" apilink="https://www.amazon.com/dp/B07RQ8B6WB?tag=smarterhome-amalinks-20&linkCode=osi&th=1&psc=1″ addtocart="false" nofollow="true" alt="TV Cord Cover Wall Floor Cable Raceway Natural Oak Cable Concealer Cable Management Wire Hider Kit for 2 Cables Organizer Self Adhesive Channel 50×12 mm Total Length 66 Inches" alignment="aligncenter"]https://m.media-amazon.com/images/I/51c4EVfRriL.jpg[/amalinkspro]
The cable concealer by A+ Electric contains a complete Electric Floor Cord Cover Kit, which is excellent for organizing any cord, including speaker wires.
Speaker wires can become messy lumps of tangled bird's nests once they are left unchecked. These cable concealers not only keep the wire exposure minimum but preserve the look and feel of your room.
This kit comes with 2 adhesive backed channels totaling 66″.
Hide Speaker Wire Behind Your Baseboard
This is obviously on of the more involved options. It might not be the most ideal for your average user. However, if you're skilled with your hands, you may opt to take this route. Here's what you'll need to do:
Step 1
First, you must run either a utility knife or a razor to where the wall and top of the molding meet, so you can cut the paint seal.
Step 2
Following that, you must remove the base moldings from the wall where you intend to run the speaker wire. It's best to start at the first stud of the molding, then continue shaking one end of the pry bar in between the drywall and the molding. Then, you must pull back carefully to remove the molding from the wall. Continue doing this for every stud until all of your molding is removed. Be very gentle in your approach to prevent the molding from blemishing and cracking.
Step 3
Place the molding in a place where it won't get damaged. It would be wise to keep them in order, so you may place them in the exact position as before. You may want to number the back of them just in case.
Step 4
Option A – Search for the part of the flooring that meets the wall. Usually, hardwood flooring has some additional space between the wall and the edges of its planks, so the flooring has space when it expands. You can run the wire through this space and cover it through the molding if that seems like a viable option.
Note: I suppose that there is always a chance your expanding hardwood could, at some point later, damage your speaker wire. I'd find it very doubtful though.
Option B – If you don't want to run the wire along the edge of the floor, you can always create a channel in the wall behind the molding. There is also plenty of molding you can purchase which have channeling built in the back, so you can run your wires through them.
Step 5
Once you've decided where you're going to conceal your speaker wire, carefully run the wire in place along your channel.
Step 6
Lastly, you'll need to carefully reinstall the molding you had removed earlier. Ideally, you will place each strip of molding in the exact spot it was before to ensure everything fits together properly.
Conclusion
Speaker wires lying around the house are an eyesore for most people. Aside from that, they are also a nuisance during vacuuming and are a potential safety hazard that could cause tripping accidents.
The methods and products mentioned above allow you to navigate this in an easy and cost-effective manner. Most of these solutions could be used to conceal any type of wiring, power cords or cabling. Just look at the size of the channeling as it would relate to the diameter of your wires.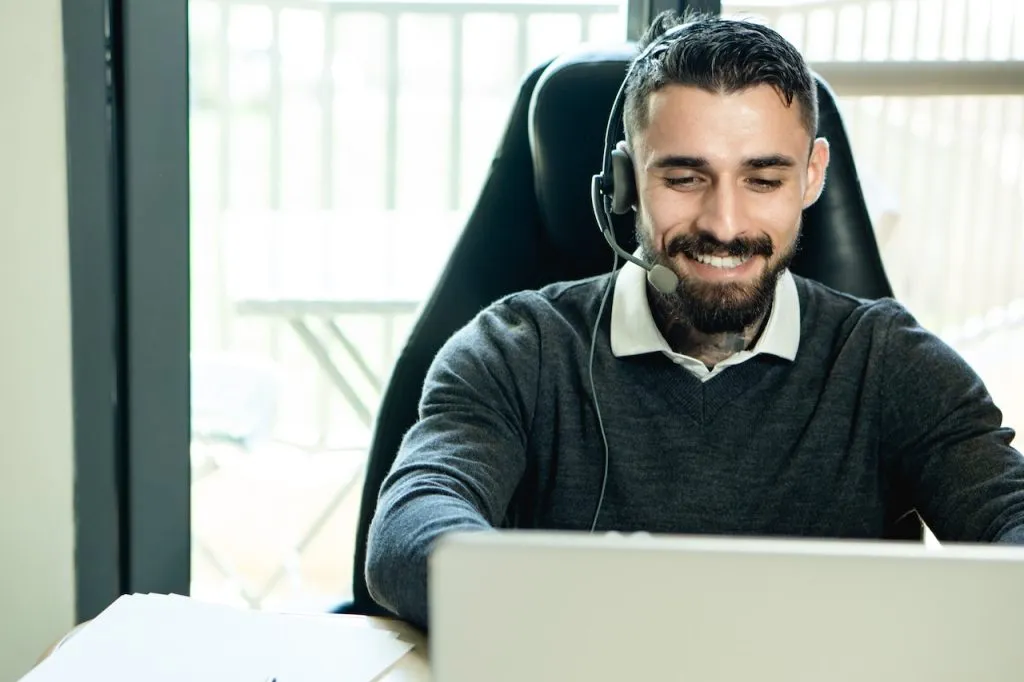 Still Have Questions?
Try our smart home support services!