Smarter Home Guide is supported by its audience. When you purchase through links on our site, we may earn an affiliate commission. Learn more here.
A video doorbell allows you to see and speak to people at your front door from an app on your phone, but that's not the only convenient feature Ring offers. You can be alerted when someone is in your front yard, monitor delivered packages, and even back all the footage up on a cloud if you like.
These features not only are convenient, but they also provide extra security for you and your family. In this article, we're going to show you how to install your video doorbell and give you some basic operation instructions.
This has proven itself over as one of my most valued smart devices and I'd recommend it to anyone with Wifi and a Smartphone.
There are many features offered with this device that make it an excellent option for any home. Some of these include:
Push notifications
Motion detection
Live view
Night vision
Video recording
Theft protection
Doesn't require hard wiring
This product is truly a great addition to any home. It provides an added sense of security because it is constantly monitoring even when you can't. Here we're going to go over how to mount your Ring Video Doorbell along with some basic operating instructions.
Before we get started, there are two things you'll need prior to setting up your Ring Doorbell:
You must have a smartphone that can access the internet and download apps.
You must have Wifi in your home to connect to the device.
Next, here are the supplies/tools needed for mounting and setup of your Ring Doorbell:
Ring Video Doorbell (included)
Level tool (included)
4 screws (included)
4 plastic anchors if mounting (included)
Mounting bracket (included)
Diode for digital doorbells (included)
Screw Tool (included)
Drill (not included)
Hammer (optional; not included)
Pencil (not included)
Smartphone
Before beginning the mounting and setup process you should take the time to fully charge your Ring device. It's going to come with some battery life, but it's still going to need some juice.
Charging Instructions
Your device's battery will last between 6 and 12 months with normal use. This average decreases when the device captures a large amount of movement each day.
Note – You can adjust your motion detection sensitivity and radius to better conserve your battery power later.
Your Ring app will notify you when the battery on your device needs to be charged.
Your box includes an orange micro-USB cable to charge your device, although any micro-USB charger will work. You can charge the device by plugging it into a computer or charging block (this is faster). It will take your device five to ten hours to fully charge from empty. It shouldn't take near that long out of the box.
Setting Up The App
Before mounting the doorbell, you will want to set up the app and sync to your device. Here how to setup the app and connect your device to the app.
Step 1: Download the App. On your smartphone, go to the Play Store (Android phones) or the App Store (iPhones) and search "Ring". Download the app. Then, install the app. You can also access this by going to ring.com/app.
Step 2: Create your ring account. Open the app, select "Create Account" and follow the prompts on the screen to set up your ring account. If this is not your first Ring product, you can log in instead of creating a new account.
Step 3: Select "Set Up Device", then "Doorbells".
Step 4: Scan the QR code to sync your device. Located on your device, you will find a QR code or MAC ID. Scan this barcode or QR code with your phone. If you are unable to scan the device with your phone, you can also find these codes in the Quick Start Guide or product packaging.
If you are still having difficulties, you can select "Set Up Without Scanning" and continue through the process. If you choose this option, you will have to do some things differently later in the process.
Step 5: Accept the location services request. Put in your address manually if it doesn't autofill, and then confirm.
Step 6: Create a name for your device. This will be something like "Front Doorbell".
There are several reasons this could become important later. If you use an Alexa enabled Ring, for instance, you'll use the name to refer to the doorbell for vocal commands.
If you set up a Ring Alarm System or Ring Cameras, it will help you differentiate between devices in the app. Lastly, if you have more than one property with a doorbell you'll be able to switch between them.
Step 7: Press the orange button on the back of your Ring device. Your app will prompt you to place the device in setup mode. Press the orange button located on the back of the device, and then release it. Check to see that the white light is spinning on the front ofyour doorbell, press continue on your phone.
Step 8: Connect. If your device does not automatically connect to the Ring network, select "Join" to give permission.
Step 9: Connect the Ring Doorbell to your network. Connect to your home Wi-Fi network by selecting your Wi-Fi network name, typing in your password, and pressing continue. Once your device is connected to Wi-Fi, it may run an update. Allow the update to finish completely before continuing the setup.
Step 10: Test the Doorbell. Once you have completed steps 1 through 9, it's time to test your device. Press the button located on the front of your doorbell to initiate a test call. This will help you make sure everything is working as it should before mounting the device.
Mounting The Doorbell – Installing The Ring Video Doorbell
If you are going to mount the device to walls made of concrete, brick, or stucco, you'll need to use the plastic anchors that come in the box with the screws. To do this, you will need to put in the plastic anchors first, followed by the screws. A hammer may be used on the plastic anchors.
If you are going to mount the device on a wall that is made of wood or vinyl, you do not need to use the plastic anchors. You'll only need to use the screws that are provided.
Note: These are instructions for mounting the doorbell without a pre-existing doorbell. Click here if you'd like to see how to mount and connect to your existing doorbell setup.
Step 1: Position bracket and mark your holes. You'll want to be sure the mounting bracket is aligned before actually putting in place. To do this, take the level tool found in the box and put it in position in the mounting bracket.
Next, put the bracket near your door where a doorbell would go (about chest height). Use the level tool to align the bracket. Finally, mark the position of each hole with a pencil. There should be four holes in total.
Step 2: Drill your holes. Using a drill, insert the screws where you marked with the pencil. Depending on the type of wall you are putting the screws in, you might have to use plastic anchors before putting in the screws. Wood and Vinyl typically do not need anchors.
Step 3: Remove the level tool that you placed in step 1.
Step 4: Position mounting plate of the doorbell to align holes.
Step 5: Insert screws and tighten firmly. (Be careful not to over tighten and warp plastic)
Step 6: Place the Ring Device in the bracket. Insert by clipping the top section in first and then rock the bottom end in place.
Step 7: Tighten the 2 screws under the unit with the tool provided. This will prevent theft and damage to the unit.
Operating Instructions
Upon opening your Ring App you'll be viewing your main dashboard. You'll see all your camera views from this screen. For the purpose of this installation, we'll just be viewing one camera. Don't forget, you could have multiple doorbells and Ring Cameras to view also.
At the top left you'll be able to view any videos you're neighborhood Ring owners have posted. This could be suspicious activites or maybe a stray dog reported.
The top right will show events. These will show any movement and recordings as a result in recent history.
Finally, in the far top left you can click your menu which will allow you to navigate to other devices, your history, setings, account info, a help section, etc.
Some Final Notes
While in the app, you can also customize your notification settings. For instance, it may alert you when you have movement detected only when someone rings your doorbell. You also can decide how your phone notifies you of different types of events.
You can customize your motion settings to your needs inside of the apps. This will determine the difference between the device capturing every single movement including small animals running through your yard or just people walking in your yard and large animals. If you enable push notifications for motion events, you'll definitely need to decrease your sensitivity.
The device only uses data when it detects movement, and when you are viewing the live feed. There are subscription options through Ring to have video stored for later viewing. This is an important feature for people that want to use the doorbell with increased security and starts at only $3/ month.
If you would like other family members to be able to access the video from your doorbell, you can add them as "Shared Users" in the app. This will allow them to access everything, but they won't be able to change any settings. If you want them to be able to use the app in the same capacity you can, they'll just use your login credentials on the app on their phone.
To recharge your device:
Remove the security screw from the base on your device and lift the doorbell up and away from the bracket.
Connect any micro-USB charger to the Ring device. The charging port is located on the back of the device.
You can tell that your device is fully charged because there is a light on the device that will turn solid blue.
Reattach the device using the security screws.
After about 30 seconds, press the button on the front face of your Ring device. If you're notification goes off, then you're good to go.
What happens if my Ring Doorbell is Stolen?
If your Ring Video Doorbell is stolen, Ring will replace the doorbell for free. Check your product information for specific terms. The only requirement is usually that you file a police report.
Ring comes with a 30 day guarantee, meaning you may request a full refund within 30 days if you are not satisfied for any reason. Ring also has a limited warranty on parts and the doorbell itself.
I hope this article was helpful in installing your Ring Video Doorbell. We welcome any helpful comments or questions in the comments below. Also, take a look at some of our other Smart Home articles and tell us what you think!
You can check instruction as well for your Ring model on the Ring website.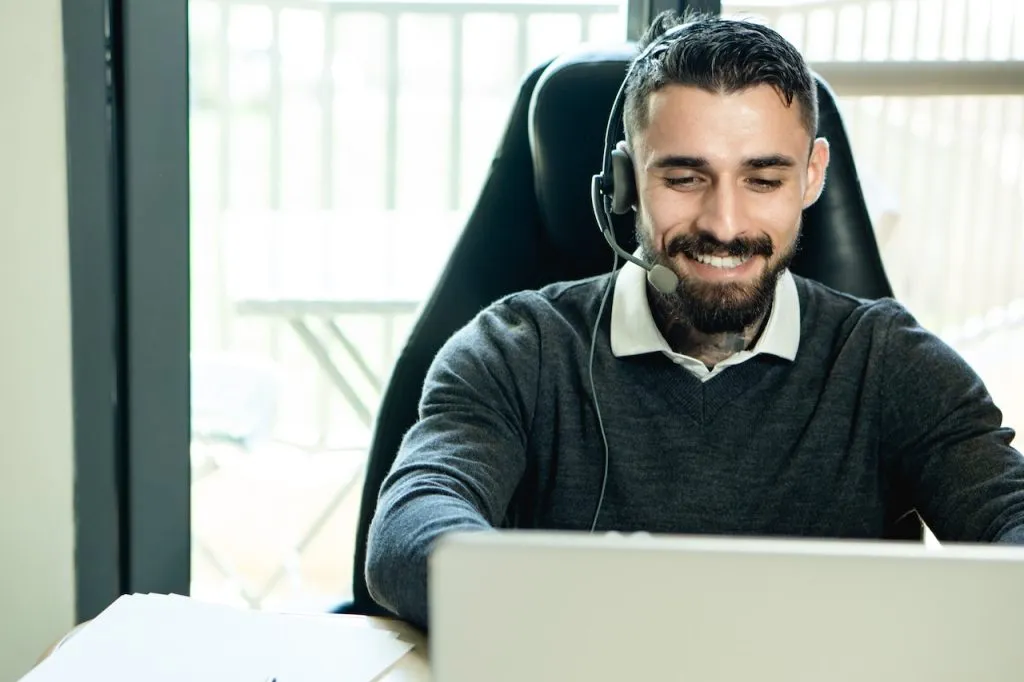 Still Have Questions?
Try our smart home support services!